Rich Moore Still Learning After 25 Years on the Job
One of the great sports radio brands in this country is 950 KJR in Seattle. The station could be nicknamed KRM due to Rich Moore working there full-time for nearly 25 years. Rich has one of the most unique career paths in this industry — he hasn't worked in 17 different cities like many other people have. Some view it either as a gift or a curse. Rich sees it in a positive light.
It makes sense that he views his career path favorably because Rich is a big believer in positivity. He believes that positivity is a winning formula for his on-air talent. I wouldn't put it past Rich to stress a spin-off message from a Dave Chappelle Show skit — when keepin' it real goes right.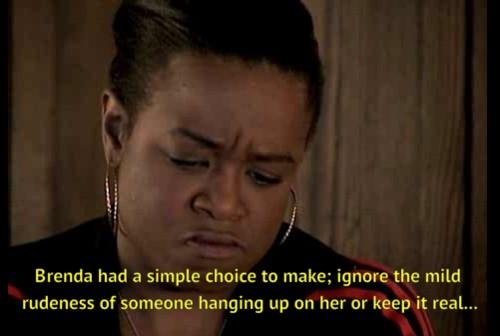 Rich's intelligence is very easy to detect. He's a smart dude for sure. His thoughts on programmers being scared to work on their weaknesses is something that also applies to many other employees. A handful of other insightful thoughts — like the qualities he loves most in a good sports talk host — are well worth your time reading. Enjoy.
Brian Noe: Where and when was your first gig in the sports radio business?
Rich Moore: I'm still in it. I'm a rarity in this business because I always had a passion for sports and radio. When I had that passion, the format hadn't really come to life yet. Then when it started to come to life, I was young enough where I didn't really pay attention to it, but I tried to get on the radio and do all of the radio broadcast schools et cetera.
My other passion — just sports in general — kind of led me to an opportunity when I was in college to work for a promotional company that basically did all of the promotions for the Sonics. I got hired and then the following year, one of those people from that company got hired by the Sonics — it was the daughter of Ackerley — to implement everything we did out-house, in-house. She brought me on board to do it.
I worked for the Sonics in the marketing department. Back then Ackerley owned KJR Sports Radio. I just started gravitating upstairs to the radio side and pretty much have done everything in the building for the radio station. I'm fortunate to have grown my career in Seattle in radio, but never have left my baby since day one, which has been 950 KJR. I've built and maintained and rebuilt that station almost since day one. I became full-time with that radio station in basically January of '94.
Noe: When you go that far back with the Sonics, what were your personal feelings when they moved?
Rich: If you're ever fortunate to work for a team, it's not just a job. If the team wins, obviously it's a different environment. If the team loses, it's a different environment. But you do feel like you're a part of the team no matter what level you're in. It wasn't like being a fan even though I was of the Sonics. For me, I felt like I was part of that team in some shape or form. When I worked for them, that was the NBA Finals versus Jordan.
It probably affected me more than a fan. It's been a bummer. It's been a big part of my career not only because I worked for them, but we were the home of the Sonics on the radio side for many years — Kevin Calabro et cetera — and a big part of building the 950 KJR brand was based and built around the Sonics and their success. It's affected me in numerous ways.
Noe: What do you think it would mean for what you do in the Pacific Northwest if Seattle is able to get an NBA team there again one day?
Rich: I'm one of those people that thinks it will never be like it was. I don't have experience like in Cleveland or anything like that with a team coming and going, but it'll never be like it was. There's a giant hole and it needs to be filled. I think fans need to be validated with that and I think it will start a new era with a little bit of passion from the old era. Bottom line is we need an NBA team back in this town.
What's interesting is I think the way that passion is and how long it extends. The NBA product isn't necessarily the big great radio product anymore, right? It's at night. Most of the games are on TV. But if the NBA came back I think the storyline would make it a pretty interesting experience for sure.
Noe: Without you having to move around very much — that's very rare in the business — are you just thankful that you've never had to do that, or is there a small portion of you that says it might have been nice to experience a different part of the country for a little bit?
Rich: I feel like I'm wired in the sense where I always need to be challenged. I've just been really, really fortunate where I work, where I constantly had that next challenge, that next opportunity. Now I'm overseeing radio stations outside the format. I've been fortunate that way as far as my own career path.
Some people are adamant that you need to go places. Some people are saying you're fortunate and there's some value to completely being embedded and knowing your market for that long of time. I see both sides. Like I said, I've constantly been around new leadership or a new support staff where I've always seem to be able to pick up something or learn something from the next guy. The learning curve has been constant. My opportunities have been constant and my challenges have been constant.
I think at times I know there's some advantages where if I had been in other markets I'd be better at what I do. But I also know I'm good at what I do because of how long I've been in the market and how well I know the market. The pressure or the stress or the goal of mine because of that is I'm a strong, strong believer of building up a network — sharing ideas and studying things from afar — and putting an ear to things. You should anyways, but that's a big part of what I do, and I make sure I do it.
Noe: What have you learned, especially at the beginning when you were just growing into your role, where you look back now and you're like, "Wow, I really should have known that beforehand"?
Rich: That's a great question. I don't know if I have the answer because it's always in hindsight. I do think we always talk about you've got to evolve and you've got to adapt. From the days I got in the business we were cutting reel-to-reel tape and now we're talking about podcasts. There's such a long path in between there.
I do think there's an advantage of evolving to when you've been an embedment in a market with a certain brand for so long. You know the people that you're talking to, the people you have, in addition to the things you've got to evolve to. I think it makes it easier to do that to some extent. It's such a big important part of our business is forming relationships with listeners and building up a brand that you're affecting their listening habits everyday. Especially in the sports format because the pond we fish in of the men demo — we're already fishing in a smaller pond. Having those P1's and that loyal connection — having a better understanding of them and building that brand with them — I think it helps.
The thing I learned that I wish I would have known — this whole business is about people — so I think there's things you learn by different talent and different people that you can apply to the next. You always go, "Man, if I would have known this when I was dealing with that morning show the first time around, I know I would have done things differently within a better place. I guess that would be the answer.
Noe: When you talk about evolving and adapting, if you apply that to sports radio it seems like we evolved and adapted toward topics that dipped into politics. Now it feels like we're moving away from that because it might be a tune-out. Would you agree with that?
Rich: I totally would agree with that. The great thing about our business is that we're so spontaneous. We can do things — if it works, we can pile it on quick. If it doesn't work, we can pull it off and go in a different direction and half the people don't even know. When it comes to the topic of politics and the level that it's consumed us in the country. Debating how we do it. Do we do it? Do we not? Is it regional? Is it the market you're in?
We all saw what NPR did and how many people that didn't even consume spoken word were finding it and what it was doing to our ratings. Then we're seeing what it's doing to everyone's lives from the headline stuff that you have to react to. We're always late to decide what we're going to do. It almost feels like once everyone figured out what we need to do, well now it's trending back the other way.
I was just getting to a point where — just talking about the everyday topics that everybody is as it comes out as a personality — I was just getting open to. Lately I've started to see some research that early on it was saying it was trending that way. Now I'm seeing research it's like, no, now it's time to run from it again. I just think it was a tight window there. I do think it came, but I also think it's going again.
Noe: How would you say the Pacific Northwest is different than other areas in the country when it comes to sports radio?
Rich: Well specifically with Seattle, we just don't have a depth of history of teams and their success. Our baseball team and our NFL team are some of the newer teams in theory. We just don't have the depth in history.
This market likes winners, good stories, and players they can relate to. They don't care who. If the teams aren't winning, or if the story is not there, there's too many other things to go do. It's a fast-paced city for the West Coast. We don't have that deep-rooted loyalty because of the history of success or multiple teams.
Not having a major winter sport of NBA or hockey right now in the market, there's nothing that's luring people in there for a while. It allows people to check out. I told my staff in 2005 — I still remember to this day — we had a staff meeting before we were going to the Super Bowl to play the Steelers. I had done all this research. We were moving the whole station back to Detroit. Back then we were the only sports station in town. I said, "We're going to own it. Here's what we are doing." We built this whole thing out and I said, "Hey, if we win this thing, it's going to change the sports market and we've got to be prepared."
We didn't win. A lot of people think we got screwed, but it did affect us anyways. We raised our cume about 40 percent. We maintained that — I think it dipped down to 30 almost a year later. It did have an effect on it. That was the first sign of a popular sport that we had success in. It started to change how we could talk about failures or teams on the air.
This town, if you talk about firing coaches and trading players, it doesn't go a long way like it might on the East Coast because the town wants to hear the positive things. Getting to that Super Bowl started to change that and by all means when the Seahawks finally won one, it elevated it to another level.
I think the struggling teams like the Mariners in town could probably attest to it because I think fans became more critical of them. This market, that's where it comes from. A fan's support and their passion, it's increasing, but again with not having one or two more pro teams in the market, we need those to continue to put the depth of passion of sports fans in this market.
I think the other factor is — and I guess you could criticize me for not being in other markets at this point – but our part of the country — we're similar to San Francisco. We're fast growing, high tech, high intellect. It's one of those expensive markets to live in and it's really hard to capture and engage the audience.
If you look how we index in certain things, we might be the number two station in the market overall with total household income. Where you go to a sports talk station in the South and the Midwest, that may not be the case. They've got a little bit different passion of fans that are more willing to carry a PPM or to participate in contests. Out here we get those fans, but it feels like in that sense a little bit harder. It's a little bit more compressed in the game of getting those listeners.
Noe: It seems like an L.A. vibe where you've got to be relevant for them to care. If you have teams that are underperforming, how do you instruct your on-air staff to connect with the audience if they have all these other options?
Rich: Fortunately or unfortunately, we're not a radio station that's built off play-by-play. We never were. We had the Sonics, that kind of got us going, but we've been built around personalities since day one. We're live and local from 6a to 7p and we don't have a major pro play-by-play partner. That's kind of rare. Our philosophy is we want to be where the fans come and where the fans react.
We try to be as real as we can. We don't want to talk down to our teams or our fans. We don't want to be cynical to a point where it's a turn off. We just really put an emphasis to try to get the vibe of the fans of how they're reacting and how they're thinking. It's a complete turn off if the Mariners are struggling and it's the middle of the summer and they're not in it, because we're so built around personalities, we really do push and strive of being as entertaining as we can in the lifestyle ways.
It's not full overboard like guy talk, but we try to be as real and as connected to our audience as we possibly can and as entertaining as we can. If the Mariners are in a pennant race, they're going to turn us on in the morning. If they're not, they're going to turn us on in the morning because we're going to make them laugh, or we are going to make them feel good on the way to work. That's kind of that tightrope that we walk. The access to the x's and o's. That's gone. It's all about personalities at that point.
Noe: What's the most rewarding part of your job?
Rich: That's funny because I think that question for me, my answers probably evolve like every four or five years. I still get a kick out of the sports bit, brainstorm idea. Something that's topical, that's engaging, that comes to life and you put it together. Then people are talking about it and then you become known for it. I think that's just so cool.
The other part is, the part of our business nowadays is really putting pressure on us to add knowledgeable people. I'm fortunate to have a Mike Holmgren, a Cliff Avril, a Hugh Millen. Guys who have been executives, coaches, GM's or Super Bowl champions on our staff. Then putting them all together and just get out of the way and let them talk. We always want to eavesdrop on that conversation in the bar. I think sometimes you get some pretty special stuff in that regard.
And then I'm a fan of play-by-play. Having play-by-play — we've had the Huskies, we've had the Sonics — so being part of magical broadcasts and putting them all together is fun because people are so emotionally involved. Overall I think you always want to be known for the one thing or things and to have listeners come up and be able to say, "Hey, I remember when, and that was so cool. That was awesome when you did that." It's pretty cool when you know you're impacting people's lives in that way.
Noe: You mentioned overseeing other formats — is there anything from a non-sports radio format that you've applied to sports radio?
Rich: Absolutely. I was fortunate enough to get an opportunity to be Vice President of Programming about two and a half years ago. With that, I now oversee eight stations in our building — 3 FM's, 3 AM's — and then I've got my hands in some other things. Building a brand is so tricky. I'm just a big believer in this business that programmers just like to really gravitate to things that they do well. Partly because how fast we move and how fast things happen and what we have to get on the air. We have all kinds of report cards. We've got Nielsen and we've got listeners. Programmers are always scared to work on their weaknesses or things that make them uncomfortable. To me that's becoming the secret sauce that makes radio stations better.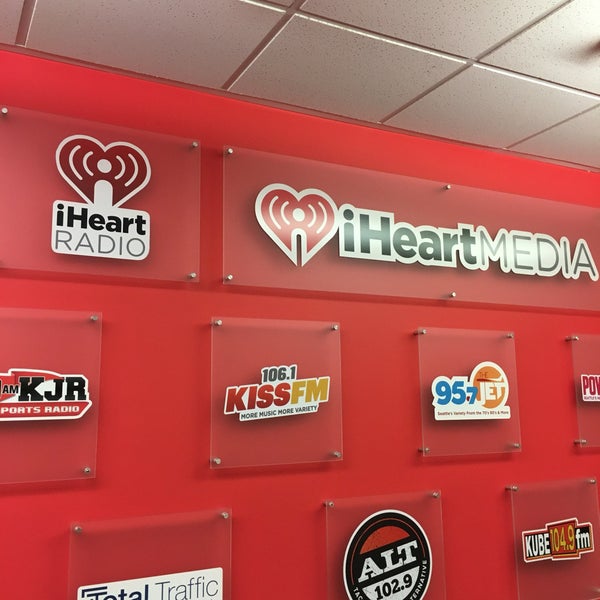 When you oversee other radio stations and how they build their brands, it's easy to pick things out that you missed or you see that you need to add that might be out of your realm. It's being able to reflect. You can't reflect as easy when you're only focusing on one station, but you get that opportunity overseeing the others. The other part is when you oversee that many radio stations, there's so much more feedback. There's so much more research. There's so much more data that you just kind of say, "Oh, this could apply to me. I could steal that. Oh, this makes sense. Ahh, now I see a common theme here." From a strategic standpoint for sure it's been a huge advantage.
Noe: If you were building the ideal sports radio host what quality would you include that typically seems to be lacking with hosts?
Rich: I don't know if there's one thing. I really stress being real. There's a lot of times people try to become a character. There's a lot of times people want to be perceived one way. I just think day in and day out for someone to get a relationship with you on the air you've got to be as real as possible.
You've got to be self-deprecating. You've got to have high energy and how you present yourself. You can't talk down to people. You've got to have some knowledge. You've got to entertain. You've got to have fun. I would say more and more and more and more, cynical scares me now. Cynical is negative. Negative is a bad tone and that formula doesn't work anymore. I think there was a point where it did, but it just doesn't. I like quick wit. I like storytelling. And I like real.
Noe: It's funny to ask you about your goals or where you see yourself — you've been at the same place the whole time, man. (laughs) Where do you see yourself or where would you like to see yourself over the next 10 years?
Rich: No, it's a great question. I've always been the guy that says, "I need the next thing, I need the next thing. That's the next thing? I'm going to go get it." I'm at a point where I have my hands in so many things I might still be molding that clay a little bit. But I'm so lucky, right? I still get to get my hands on a cool brand everyday and be a programmer, but on the other side I get to be behind the curtain and manage more of the bigger picture and the business side of things.
It's like every programmer, if they leave being a program director and they come back, they always say, "Man, this is what I miss. I miss the day to day." I'm fortunate to be doing both, but I'm also liking the aspect of overseeing multi formats of business operation and to that level as well. I could take more responsibility on from a management standpoint of the business side like that. I could also see myself putting more of a hyper focus on some key part of our business that's about evolution or the next future of what our industry is going to be.
Brian Noe is a columnist for BSM and an on-air host heard nationwide on FOX Sports Radio's Countdown To Kickoff. Previous roles include stops in Portland, OR, Albany, NY and Fresno, CA. You can follow him on Twitter @TheNoeShow or email him at bnoe@premierenetworks.com.
Who Handled the Tua Concussion Discussion Best?
Rex Ryan, Rodney Harrison, and Boomer Esiason stood out with their commentary on the Tagovailoa story.
The major story going into the bulk of Week 4's NFL action on Sunday was the concussion suffered by Miami Dolphins quarterback Tua Tagovailoa in Thursday's game versus the Cincinnati Bengals.
Amazon's Thursday Night Football telecast, particularly its halftime show, faced heavy criticism for neglecting to mention that Tagovailoa had been tested for a concussion in his previous game just four days earlier. Additionally, the NFL Players Association called for an investigation into whether or not the league's concussion protocols were followed properly in evaluating Tagovailoa.
In light of that, how would the Sunday NFL pregame shows address the Tagovailoa concussion situation? Would they better inform viewers by covering the full story, including the Week 3 controversy over whether or not proper protocols were followed?
We watched each of the four prominent pregame shows — ESPN's Sunday NFL Countdown, Fox NFL Sunday, CBS's The NFL Today, and NBC's Football Night in America — to compare how the Tagovailoa story was covered. With the benefit of two extra days to research and report, did the Sunday shows do a better job of informing and engaging viewers?
Here's how the pregame studio crews performed with what could be the most important NFL story of the year:
Sunday NFL Countdown – ESPN
ESPN's pregame show is the first to hit the air each Sunday, broadcasting at 10 a.m. ET. So the Sunday NFL Countdown crew had the opportunity to lead the conversation for the day. With a longer, three-hour show and more resources to utilize in covering a story like this, ESPN took full advantage of its position.
The show did not lead off with the Tagovailoa story, opting to lay out Sunday's schedule, which included an early game in London between the Minnesota Vikings and New Orleans Saints. But the Countdown crew eventually got to issue on everyone's minds approximately 28 minutes into the program.
Insider Adam Schefter provided the latest on the NFL and NFLPA's investigation into the matter, particularly the "gross motor instability" Tagovailoa displayed in stumbling on the field and how the Dolphins initially announced that the quarterback had suffered a head injury, but later changed his condition to a back injury.
Schefter added that the NFL and NFLPA were expected to interview Tagovailoa and pass new guidelines for concussion protocols, including that no player displaying "gross motor instability" will be allowed to play. Those new rules could go into effect as early as Week 5.
"This is an epic fail by the NFL," said Matt Hasselbeck to begin the commentary. "This is an epic fail by the medical staff, epic fail by everybody! Let's learn from it!"
Perhaps the strongest remarks came from Rex Ryan, who said coaches sometimes need to protect players from themselves.
"I had a simple philosophy as a coach: I treated every player like my son," Ryan said. "Would you put your son back in that game after you saw that?
"Forget this 'back and ankle' BS that we heard about! This is clearly from head trauma! That's it. I know what it looks like. We all know what it looks like."
Where Sunday NFL Countdown's coverage may have stood out the most was by bringing injury analyst Stephania Bell into the discussion. Bell took a wider view of the story, explaining that concussions had to be treated in the long-term and short-term. Science needs to advance; a definitive diagnostic tool for brain injury doesn't currently exist. Until then, a more conservative approach has to be taken, holding players out of action more often.
Grade: A. Countdown covered the story thoroughly. But to be fair, it had the most time.
The NFL Today – CBS
CBS's pregame show led off with the Tagovailoa story, going right to insider Jonathan Jones to report. He cited the key phrase "gross motor instability" as a significant indication of a concussion.
Jones also clarified that the unaffiliated neurotrauma consultant who helped evaluate Tagovailoa made "several mistakes" in consulting with the Dolphins' team doctor, leading to his dismissal by the NFL and NFLPA.
The most pointed remarks came from Boomer Esiason, who said any insinuation that the Dolphins, head coach Mike McDaniel, or the team medical staff put Tagovailoa back in the game in order to win was "off-base." Phil Simms added that the concussion experts he spoke with indicated that Tagovailoa could miss four to six weeks with this injury.
Grade: B-. The opinions from the analysts were largely bland. Jones's reporting stood out.
Fox NFL Sunday
The Fox NFL pregame show also led off with the Tagovailoa story, reviewing the questions surrounding how the quarterback was treated in Week 3 before recapping his injury during Week 4's game.
Jay Glazer reported on the NFL's investigation, focusing on whether or not Tagovailoa suffered a concussion in Week 3. And if he did, why was he allowed to play in Week 4? Glazer noted that Tagovailoa could seek a second, maybe a third medical opinion on his injury.
Jimmy Johnson provided the most compelling commentary, sharing his perspective from the coaching side of the situation. He pointed out that when an injured player comes off the field, the coach has no contact with him. The medical team provides an update on whether or not the player can return. In Johnson's view, Mike McDaniel did nothing wrong in his handling of the matter. He has to trust his medical staff.
Grade: B. Each of the analysts shared stronger opinions, particularly in saying a player failing "the eyeball test" with concussion symptoms should be treated seriously.
Football Night in America – NBC
Sunday Night Football was in a different setting than the other pregame shows, with Maria Taylor, Tony Dungy, and Rodney Harrison broadcasting on-site from Tampa Bay. With that, the show led off by covering the aftermath of Hurricane Ian, its effects on the Tampa area, and how the Buccaneers dealt with the situation during the week.
But after 20 minutes, the show got into the Tagovailoa story with Mike Florio reporting what his peers told viewers earlier in the day regarding pending changes to the NFL's concussion protocol and "gross motor instability" being used as a major indicator.
Florio emphasized that the NFLPA would ask how Tagovailoa was examined and treated. Was he actually examined for a back injury in Week 3? And if he indeed suffered a back injury, why was he still allowed to play?
When the conversation went back to the on-site crew, Dungy admitted that playing Thursday night games always concerned him when he was a coach. He disclosed that teams playing a Thursday game needed to have a bye the previous week so they didn't have to deal with a quick, four-day turnaround. That scheduling needs to be addressed for player safety.
But Harrison had the most engaging reaction to the story, coming from his experience as a player. He admitted telling doctors that he was fine when suffering concussion symptoms because he wanted to get back in the game. Knowing that was wrong, Harrison pleaded with current players to stay on the sidelines when hurt because "CTE takes you to a dark place."
"It's not worth it. Please take care of yourself," said Harrison. "Don't depend on the NFL. Don't depend on anybody. If something's wrong with your head, report it."
Grade: B+. Dungy and Harrison's views of the matter from their perspective as a coach and player were very compelling.
Ian Casselberry is a sports media columnist for BSM. He has previously written and edited for Awful Announcing, The Comeback, Sports Illustrated, Yahoo Sports, MLive, Bleacher Report, and SB Nation. You can find him on Twitter @iancass or reach him by email at iancass@gmail.com.
Jason Barrett Podcast – Terry Dugan & Adam Delevitt, BetRivers
Jason Barrett is the owner and operator of Barrett Sports Media. Prior to launching BSM he served as a sports radio programmer, launching brands such as 95.7 The Game in San Francisco and 101 ESPN in St. Louis. He has also produced national shows for ESPN Radio including GameNight and the Dan Patrick Show. You can find him on Twitter @SportsRadioPD or reach him by email at JBarrett@sportsradiopd.com.
Joe Rogan Betting Admission Reveals Gray Area
Rogan's admission raises a question as to just how ethical it is to place bets with insider information, and whether it should be legal or not.
For nearly a decade, I've been fortunate enough to cover the football and basketball programs for the University of Kentucky in some form or fashion. Whether writing for blogs or working with ESPN Louisville as co-host of the post-game show, I've gotten to know people around the program I grew up supporting, and other individuals in the media doing the same. I've made some terrific friendships and cultivated quite a few relationships that provide me with "inside information" about the teams.
As an avid sports bettor, that information has sometimes put me into some difficult personal situations. There have been times when I've been alerted to player news that wasn't public, such as a player dealing with an injury or suspension. It's often been told to me off-the-record, and I've never put that information out publicly or given it to others.
I wish I could also say I've never placed a wager based on that information, but that would be a lie. While it's been a long time since I've done so, I've ventured into that ethical gray area of betting on a team that I'm covering. I've long felt uncomfortable doing so, and I'd say it's been a few years since I last did it.
At least I know I'm not alone. On his latest episode of The Joe Rogan Experience, Rogan told guest Bert Kreischer that earlier in his UFC broadcasting career he regularly bet on fights. He claims to have won nearly 85% of the time (which I highly doubt but that's another discussion for another time), either via bets he made or ones he gave to a business partner to place on his behalf.
From his comments, Rogan doesn't seem to have been using sensitive information to gain an edge with the books, but he also didn't state that he didn't. He indicates that much of his success stemmed from knowing quite a bit more about fighters coming from overseas, and he said he "knew who they were and I would gamble on them."
But Rogan undoubtedly has long been in a position where he knows which fighters might be dealing with a slight injury, or who are struggling in camp with a specific fighting style. It's unavoidable for someone whose job puts him into contact with individuals who tell him things off-the-record and divulge details without perhaps even realizing it.
But let's say Rogan did get that information, and did use it, and was still doing so today. The fact is…there's nothing illegal about it, not in the United States at least. While it's against the rules of some entities — the NFL, for example, has stated they could suspend or ban for life individuals who use inside information or provide it to others — it's not against any established legal doctrine. Unlike playing the stock market, insider betting is not regulated by any central body or by the government.
However, Rogan's admission raises a question as to just how ethical it is to place bets with insider information, and whether it should be legal or not. Many of the after-the-fact actions that have been taken in the realm of legalized sports betting in this country, or those being discussed currently (such as advertising limitations), fall in line with changes made in Great Britain following their legalization.
One of their big changes was making it illegal to utilize insider information, with very specific definitions about the "misuse of information" and what steps the Gambling Commission may take. It lays out what information can be used, the punishments that may be levied, and at what point it might venture into criminality.
Sportsbooks do have recourse in some instances to recoup money on insider betting, but not many. If they can prove that a wage was influenced, they can cancel the bet or sue for the money. The most well-known instance is the individual who bet $50,000 at +750 odds that someone would streak on the field during Super Bowl LV –which he did– and then was denied the payout when he bragged about his exploits. But unless someone foolishly tells the books that they've taken them with information that the public wasn't privy to, they have little to no chance of doing anything about it.
There are ramifications to insider betting that raise truly ethical dilemmas. Just like stock trading, information can be immeasurably valuable to those with stakes large enough to change prices. If I'm placing a $20 prop bet with the knowledge that a team's starting running back might be out for a game, or dealing with an ankle injury, I'm not going to harm anybody else playing that line. But if I give that information to a shark, who places a $20,000 wager on that same line, I've now enabled someone to move a line and impact other bettors.
Online sports betting in this country continues to grow, and every day we are reminded that there are still aspects of the space that can feel like the wild west. As individuals in the media, we have to decide personally what our ethical stances are in situations like this. We also have to keep in mind the impact that betting can have on our biases–especially if we've bet using inside information. A prime example is Kirk Herbstreit, who won't even make a pick on College Gameday for games he is going to be doing color commentary for lest he possibly appears biased on the call.
At one end of the spectrum, you have someone like Herbstreit, and on the other end, you have folks like Rogan who, while he no longer does so, was more than happy to not only wager on fights himself but gave the information to others. And in the middle, you have hundreds of people in similar situations, who might lean one way or another or who, like me, may have found themselves on either side of that ethical line.
There is no black or white answer here, nor am I saying there's necessarily a right or wrong stance for anybody in the sports media industry to take. I would say that each person has to take stock of what they're comfortable doing, and how they feel about insider information being used. Rogan didn't break any rules or laws by gambling on the UFC, but his admission to doing so might be the catalyst towards it no longer being accepted.
Jason Ence resides in Louisville, KY and is fully invested in the sports betting space. Additionally, he covers Premier League and Serie A soccer, college football, and college basketball for ESPN Louisville 680 including serving as the station's University of Kentucky correspondent, and co-host of the UK football and basketball post-game shows. He can be found on Twitter @JasonUK17 and reached by email at jason.ence17@gmail.com.