The Holidays Are Here Whether You Like It Or Not
Where do you come down on the holiday decorations debate? Are you someone that is all for stores and maybe even a few houses in the neighborhood throwing lights and wreaths up the day after Halloween? Are you someone that believes Thanksgiving is its own holiday entirely and deserves its own celebration before we breakout the Christmas trees and menorahs?
It doesn't really matter what your answer is. The Target around the corner from my house in North Carolina started assembling its Christmas aisle midway through September. My local mall (the nice one, not the scary one) had reindeer at its main entrance on October 20th and a sign saying Santa would be taking up residence in less than 30 days…as in BEFORE his traditional Black Friday arrival. Like it or not, the holiday season is here.
How do we celebrate the holidays on sports radio? It would be weird if a sports station hosted a holiday concert like the Jingle Bell Jam put on each year by Alpha Media's KINK in Portland or the legendary Almost Acoustic Christmas sponsored by KROQ in Los Angeles. That doesn't mean we shouldn't do anything.
I am taking it upon myself, as Barrett Sports Media's official czar of the holidays, a title I earned by being a voting member of my HOA's Christmas lights contest committee, to give you some ideas to bring a little holiday spirit to your airwaves over the next two months. I have broken my ideas down into three categories.
1. LIVE EVENTS
So if not a concert, what kind of live events make sense for sports stations around the holidays? I thought of a couple that could become a great holiday tradition.
First, why not consider staging or sponsoring a comedy show every year in December? You could even build the event around someone like  the Sklar Brothers or Sarah Tiana, both have decent followings and both are huge sports fans. They would be great for promoting the event as well as performing. It would be the perfect event to partner with a local club or charity on.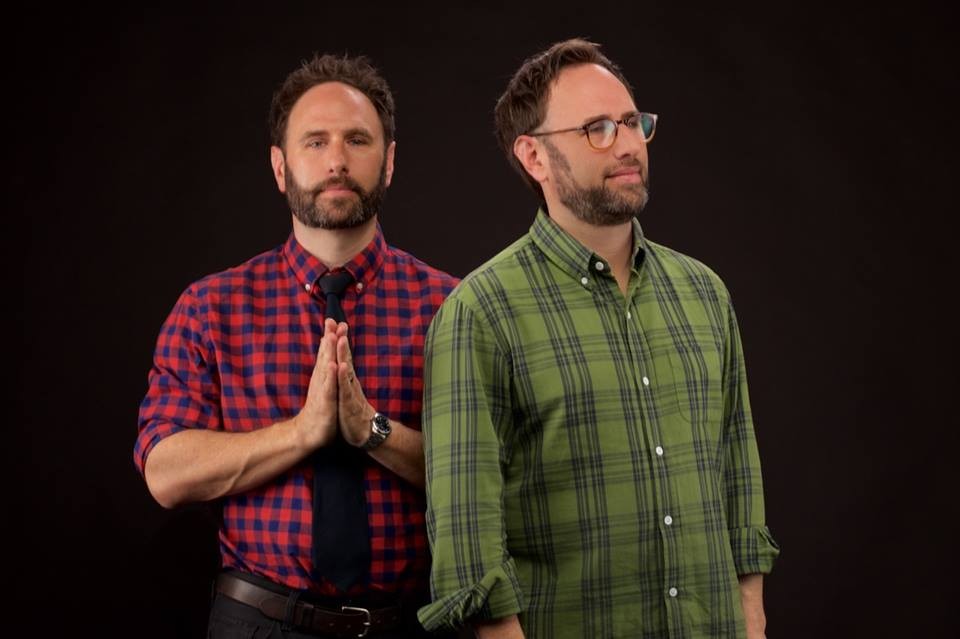 Next, call a memorabilia dealer. With enough planning, you could make a sports memorabilia and autograph show a major holiday tradition for your listeners. It is obviously perfectly branded for you.
These dealers want to get the biggest bang out of any event they are a part of, so you know they will have plenty jerseys and balls signed by members of local teams, and may have an inside line on getting some of those guys to come out and sign more stuff and pose for pictures. It could be a huge longterm win too. Imagine the market's sports fans knowing they are going to shop for dad or grandpa every year at your station's event!
2. CONTESTING
Holiday contesting is a must in the music radio world. It translates perfectly to sports radio too. The 24 Days of Christmas promotion is perfect no matter the format. Pick one or all of your local shows to give something away once a day from December 1 through 24. You can do movie passes, restaurant gift cards, whatever. It doesn't even have to be 24 of the same thing. You've got advertisers that would love to pony up a prize for something like this.
Another big one that works in every format is paying for someone's holiday. You can do this a lot of different ways. You can partner with a local restaurant to give away a Christmas meal. You can work with a few sponsors to put together $500 to $1000 to pay towards one lucky winner's credit card bill. If you have three sponsors on board, you can do a lot with everyone kicking in like $200.
One promotion that I don't understand why more stations don't do is give away Christmas trees. When I first started in radio in the late 90s, I was working on a Triple A station in Mobile, AL called 92 Zew. The first Christmas I was with the company our sales manager worked with a local car lot to purchase twenty $50 gift cards to a local Christmas tree lot. Everyday from the Monday after Thanksgiving through the first week of December we gave away two trees per day. I don't remember taking less than 15 calls anytime it was my turn to give one away.
Years later I remember seeing that sales director at a bar when I was back in town and told him I thought it was the coolest idea he ever had. He told me that he received a letter from a woman that won a tree that year. She wrote that it would be the first Christmas in a long time that she could afford to have a tree and how thankful she was to the station. My understanding is that letter was framed and hung in the studio until the station was sold years later.
3. CHARITY
Ah charity! This is the category you have to pay attention to at the holidays for a few reasons. First, it is so easy to do something. So many organizations make it possible for you to participate. Next, it is expected of us. Our P1s are ready and willing to give to organizations with our stations' seals of approval! And finally, the spirit is in the air. I know it sounds cheesy, but it is true. People want to do good for one another this time of year. Capitalize on that!
Let's start with the ease. Think about all of the charities you can piggy back onto. Maybe each show could pull their one child or one family from a local mall's angel tree and ask listeners to help fill their stockings. Any number of charities run their own Christmas tree lot. Can you do your afternoon or evening show live from one? Become a Salvation Army celebrity bell ringer.
Next, listener loyalty can make a world of difference. Think of all the different types of drives you could hold. Take a barrel with you on remotes or see if local teams will let you put it in the arena for a night. Shelters will always accept jackets, canned food, and hats and gloves. If you go a more unique route, you may find that you can make a bigger impact.
How many charities need blankets they can hand out to the along with a hot meal? Homeless shelters will always tell you they can never have enough socks and underwear. Asking your listeners to chip in something unique may do more good and it will certainly make your station and the goodwill it earns more memorable for listeners and non-listeners alike.
Finally, that goodwill is out there. Ask listeners to tell you about the family in their neighborhood who's dad will be in Iraq for the holidays. Can you send out a street team to decorate the house for them? Ask listeners to tell you about the person at their church with a kid in the hospital. Can you put together a menagerie of stuffed animals or enough donations from listeners to buy the kid a Nintendo Switch and a few games to take their mind of the daily grind they have to go through?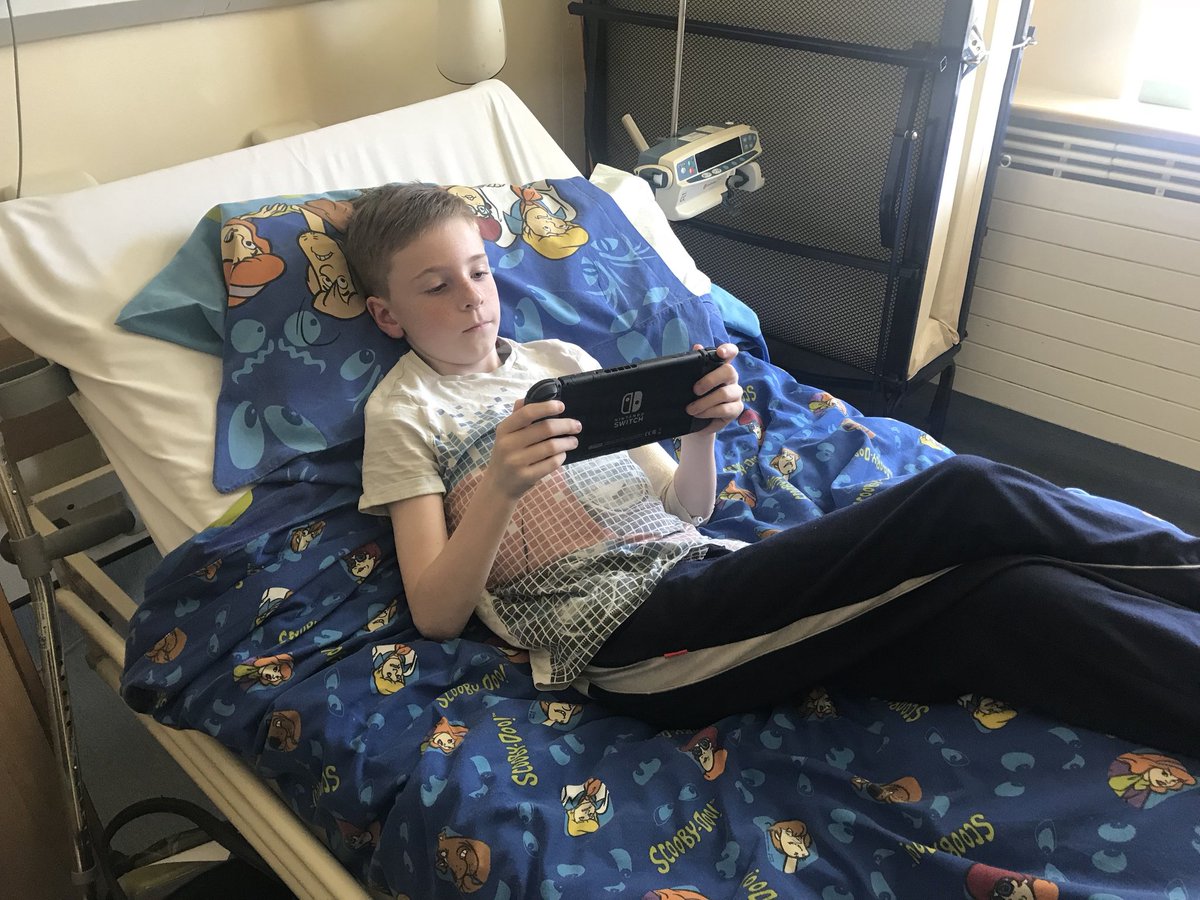 All of this is not to say you shouldn't add in on air elements to your plans. By all means, give "Baba O'Reilly" a rest and bump back with The Kinks' "Father Christmas" for a few weeks. Get guests and local celebrities to record holiday greetings for your imaging. No one is saying that you need to roll out Christmas-themed liners tomorrow. It's just that now is a good time to start planning (if you haven't already) to make a big impact in December.
Christmas and Hanukkah are more than just holidays. They are part of our national pop culture. Don't avoid them. Embrace them right along with bowl talk and debates about what is wrong with the Houston Rockets. I'm encouraging you to REALLY embrace the season and swing for the fences. This is a time of year where we don't need singles and doubles. Make sure your promotions and street team efforts are going for grand slams with every merry idea!
Demetri Ravanos is the Assistant Content Director for Barrett Sports Media. He hosts the Chewing Clock and Media Noise podcasts. He occasionally fills in on stations across the Carolinas. Previous stops include WAVH and WZEW in Mobile, AL, WBPT in Birmingham, AL and WBBB, WPTK and WDNC in Raleigh, NC. You can find him on Twitter @DemetriRavanos and reach him by email at DemetriTheGreek@gmail.com.
Disney Has One Logical Choice For The Future – Jimmy Pitaro
"If Bob Iger wants his next successor to come from the sports world, that is his guy. Hell, forget sports. Pitaro may be the best person available no matter how far and wide the search goes."
Bob Iger's latest tenure atop the Walt Disney Company fascinates me. The company begged him to come back to clean up the mess made by his handpicked successor, but it was made clear from the get-go that he has a very limited window to get this right and then go home. That is why, less than six months after Iger returned to Burbank, we are already hearing about who will be the next CEO of Disney.
There is reportedly a shortlist of candidates for the job and it is sports-heavy. Two of the four spots are occupied by NBA Commissioner Adam Silver and ESPN Chairman Jimmy Pitaro. I see the value both men could bring to the job, but I think there is a clear frontrunner and obvious choice.
Jimmy Pitaro is already inside the Disney walls. He has already learned to operate within the Disney hierarchy. He has had to answer investors' tough questions about budget and direction. If Bob Iger wants his next successor to come from the sports world, that is his guy. Hell, forget sports. Pitaro may be the best person available no matter how far and wide the search goes.
Adam Silver's tenure as NBA Commissioner is the target of all sorts of criticism, mostly from people that don't watch the NBA anyway. For all of the pissing and moaning about load management and player empowerment, people are still watching and the league is still as profitable as ever. By the metrics that matter to the people that matter (team owners), he is doing an excellent job.
On a recent episode of Meadowlark Media's Sports Business, John Skipper made it clear that he loves Silver and thinks he would make an excellent CEO for the Walt Disney Company, but that is a totally different world from the one Silver is currently thriving in.
"My advice would be to stay at the NBA," the Meadowlark Media boss said. "It's not a public company. You don't have to face shareholders. You do have to face 30 NBA owners, but you don't have activist shareholders. And I think Adam is a committed NBA commissioner. He's been for a long time."
The public posturing of Ron DeSantis will always get attention, but it doesn't always have to be taken seriously. The moment he threatened to dissolve the special district in Central Florida that Walt Disney World operates out of, legal scholars were quick to point out that the proposal would create a major burden on the state and its citizens that no politician wants to be responsible for.
DeSantis wanted his culture war. Disney wanted the problem to go away. The two sides quietly found a compromise that made it look like the governor didn't lose while Disney got to go on basically with business as usual. That is the kind of corporate policy war whoever takes over for Bob Iger will have to be ready to wage.
Disney needs a salvager in that chair, someone who knows how to diagnose the problems of business relationships and find fixes that hurt each side just enough that both can say the other really took it on the chin. Pitaro is that guy.
Look at ESPN's relationship with the NFL when he arrived versus where it is now. The company needs someone that makes stars and creators feel like this company is one that it can trust and one that they want to be in business with. Look at what Pitaro has done to bring the Manning Brothers, Pat McAfee, Joe Buck and Troy Aikman under the Disney umbrella while simultaneously finding ways to keep stars like Stephen A. Smith and Bomani Jones happy with non-exclusive deals that allow them to grow their profile with new opportunities outside of the company walls.
Most importantly, no segment of the Walt Disney Company and arguably, no network on basic cable, has had to answer as many questions about the future of distribution as often as ESPN. Jimmy Pitaro has been asked about a future where entertainment is driven solely by the needs of the audience so many times that he has undoubtedly thought about the ups and downs of the streaming landscape more than just about anyone else on Earth.
Bob Iger will be atop Disney through the end of the year and into 2024. This isn't a decision that is being made tomorrow. Even when it is made, Iger doesn't just get to write a name down on a piece of paper, slam down an "APPROVED" stamp and go home.
Everyone on that reported shortlist will be vetted by Iger, his confidants, members of the Disney board, and shareholders. Some may wince at the fact they have no idea how Jimmy Pitaro envisions running theme parks and a cruise line, but the reality is that no one checks all the boxes for any job as big as this one until they have been in it for a while.
When you know the perfect fit for a job doesn't exist, you go looking for the person that is the best fit. I think Bob Iger and Disney have already found him in Bristol, CT.
Demetri Ravanos is the Assistant Content Director for Barrett Sports Media. He hosts the Chewing Clock and Media Noise podcasts. He occasionally fills in on stations across the Carolinas. Previous stops include WAVH and WZEW in Mobile, AL, WBPT in Birmingham, AL and WBBB, WPTK and WDNC in Raleigh, NC. You can find him on Twitter @DemetriRavanos and reach him by email at DemetriTheGreek@gmail.com.
Michael Kay Couldn't Leave 98.7 ESPN New York Just Yet
"I wouldn't want to leave it the way it is right now."
When a New York Post report back in January suggested that Michael Kay was "seriously contemplating retiring from his 98.7 ESPN New York show", maybe he was in a dark room in his home thinking about his future.
In his mind, his days of hosting sports talk shows were pretty much over.
"When that story came out, I thought I was definitely not going to come back," said Kay during a phone interview with Barrett Sports Media. "I almost appreciated it a little bit when Aaron Rodgers said when he went on the dark retreat that he was 90% retired. Well, I'd say I was even more than that. I was probably 95% certain that I was going to walk away in September when my contract was up."
But between then and now, Kay had a chance of heart and he announced this past Thursday on his show that he had signed a new contract with 98.7 ESPN New York and that his show would continue for "a good long while".
The decision to stay was not an easy one and, as it turned out, it was his family that played a big role in staying at 98.7 ESPN New York.
"It was really difficult," said Kay who is also the television play-play-play voice of the New York Yankees on YES Network.
"The most difficult part of it is that my kids are 8 and 10 so you want to see important things in their life. Even during the winter when I'm off from the Yankees, I'm out of connection from 3:00 to 7:00, so I had to reconcile with that. I talked with my wife and I actually talked with my kids about it, too, and they like me doing it so I decided to keep doing it."
After initially feeling like it was time to step away after hosting The Michael Kay Show for 21 years, Kay began to reconsider but he also knew that he had to decide with his current contract expiring this September. The sales staff at the radio station needed to know because they had to inform potential advertisers who was going to host the show. Kay also owed it to his co-hosts Don La Greca and Peter Rosenberg to let them know what his plans were.
Everyone at 98.7 ESPN New York needed a decision.
"The radio station has to make contingency plans," said Kay. "What's going to happen if I, in fact, do leave? All of those people are impacted."
Speaking of La Greca and Rosenberg, Kay's sidekicks played a huge part in his decision to continue doing the show. There's a tremendous amount of chemistry on the program and Kay wasn't about to walk away from his radio family.
"Don and I have been together 21 years," said Kay. "That's a longer relationship than my wife and I have. We're really special friends. Peter is for about 8 years and I feel the same way about him."
Kay also acknowledged the people behind the scenes like Program Director Ryan Hurley, as well as executives from both ESPN and Good Karma Brands.
"They certainly tried to appeal to me to stay and after a while, it got to me," said Kay. "I said you know what I'm not done yet so I decided to re-up. The pull to stay was stronger than the pull to just kick back and relax."
These are certainly interesting times to talk about sports in New York.
Baseball season is about to get underway and both the Yankees and Mets are expected to be playoff contenders.
Future Hall of Fame quarterback Aaron Rodgers could be on his way to the Jets while the Giants are coming off of a trip to the playoffs last season.
The Knicks and Nets are heading toward the NBA Playoffs while the Rangers, Devils, and Islanders could all be going to the Stanley Cup Playoffs.
But all of the local teams' success wasn't a factor in Kay deciding to continue talking sports.
"To be honest, it didn't play any role because sometimes when teams are bad it makes for better talk radio," said Kay. "The fact that they're good and they could be playing in postseason, all of them, is intriguing but that didn't play a role."
And now that Kay has signed his new contract, he can continue his quest to regain the top spot in the afternoon drive war with WFAN. The show has been losing the ratings battle with Carton & Roberts and it would have been difficult to retire with his show in second place.
It's not the reason why Kay decided to sign a new deal, but he does now have some more time to become number one again.
"Obviously, I wouldn't want to leave it the way it is right now," said Kay. "We had beaten everybody that they put in front of us. We beat Mike (Francesa), and we beat Joe and Evan. People conveniently forget that we also beat Carton & Roberts. Carlin, Maggie, and Bart…we beat them all. Our ratings, for some reason, have not been comparable to what they were before the pandemic hit."
The ratings aside, Kay is happy with the content he, La Greca, and Rosenberg provide their listeners daily. While they have some catching up to do in the battle with WFAN, Kay is pleased with the product and that his show is good clean sports talk.
In Kay's mind, business is business but he has his way of doing a show.
"Ratings tell you one thing and that's how we keep score, but if you listen to what comes out of the speakers, in my opinion, our show is the best sports show in all the country. We not only talk about sports but we treat people with respect. We don't have to go low-brow. Ratings didn't have anything to do with (his decision) but it does give you a little more runway now to make up some ground. We have already proven that we can beat them."
Michael Kay has been a part of 98.7 ESPN New York going back to the launch of the radio station in September of 2001. Just like Aaron Rodgers, he was pretty close to calling it a career…but Kay didn't want his radio career to fade to black just yet.
Peter Schwartz has been involved in New York sports media for over three decades. Along the way he has worked for notable brands such as WFAN, CBS Sports Radio, WCBS 880, ESPN New York, and FOX News Radio. He has also worked as a play by play announcer for the New Yok Riptide, New York Dragons, New York Hitmen, Varsity Media and the Long Island Sports Network. You can find him on Twitter @SchwartzSports or email him at DragonsRadio@aol.com.
Xperi & Joe D'Angelo Are Ready For Radio's Future
"I want this audience to see how they can leverage the technology that is nine times out of ten already going to be at their radio station."
In October 2022, Xperi Senior Vice President of Global Radio and Digital Audio Joe D'Angelo hosted the single most impressive radio presentation I've ever seen at the NAB Show in New York.
I wrote about my takeaways from the presentation after returning from New York, which essentially boiled down to: Xperi is looking out for the future of radio like no one else is. I don't think that's hyperbole. The company is making sure FM radio is in the best place to succeed as the audio space continues to evolve and see more and more emphasis placed on on-demand digital offerings.
D'Angelo will continue the conversation in a panel at the 2023 BSM Summit titled "How Radio Can Compete and Win in the Connected Car" on Tuesday, which will focus on the company's DTS AutoStage platform. The offering from Xperi will revolutionize broadcast radio as automobiles become more and more technologically advanced.
"So many other platforms are much more crowded — mobile phones, smart TVs, smart speakers — there's very low barriers of entry to building a brand, and getting content on those platforms," D'Angelo said. "But broadcast radio has the unique advantage in the car and it's incumbent on the publishers — the producers of content — to look for every opportunity to sustain and exploit that branding and that relationship with the car driver.
"We also allow and deliver internet-only radio — so streaming services for broadcasters — as well as catch-up content. So if you wanna make yesterday's morning show available today, we create all the linkages there, as well as podcasts. If you're creating podcasts, we create those linkages that aid in the discovery of that content and serve it up on your behalf on the dash of the car."
DTS AutoStage will allow drivers to continue listening to radio stations even after leaving the broadcast range of a station, utilizing the station's stream to continue a seamless audio delivery. Additionally, it will provide real-time analytics weekly to stations about the time spent listening, and a "heat map" of where your listeners live, work, and travel.
D'Angelo noted that the sports radio space is ripe with opportunity to promote and utilize the technology Xperi has worked on, adding that music has been co-opted by brands like Apple and Amazon to sell you more products, while sports radio is simply looking to share opinions and content with passionate audiences.
"The real opportunities now are accruing to the talk formats and sports is such a ripe opportunity with a passionate audience, and I'll tell you from personal experience, finding sports programming on a platform like TuneIn is nearly impossible," D'Angelo continued. "If you've ever used it and tried to search for a live event, you're going to get a catalog of a hundred different things that might related to the team but have nothing to do with the live event.
"I'm coming here because we're at a unique opportunity where I want to explain to this audience how what they do can benefit from the technology we've deployed…clearly, sports programming — live sports, sports talk, sports betting, local sports — is a really unique category for local radio and I want this audience to see how they can leverage the technology that is nine times out of ten already going to be at their radio station."
At the BSM Summit, D'Angelo will showcase the real-time analytics available to stations who opt to share data with the platform, and will give attendees a look at a sample of what information is supplied to stations and companies by using data gathered by listeners of Washington D.C.'s 106.7 The Fan. BSM Summit attendees will get a first look at the information, before it's released worldwide at Radiodays Europe on March 28th.
Garrett Searight is the Editor of Barrett Sports Media and Barrett News Media. He previously was the Program Director and Afternoon Co-Host on 93.1 The Fan in Lima, OH. He is also a play-by-play announcer for TV and Radio broadcasts in Western Ohio. Reach him at garrettsearight@gmail.com.