How Does Sports Radio Program Mother's Day?
"You probably can't turn on a sports radio station and not hear a "Shari's Berries" or "ProFlowers" live read or commercial. But what have stations done/what are they doing to actually celebrate Moms on Mother's Day?"
Certainly Father's Day has always been thought of as a great spot to do special programming on sports radio. It's mostly a male-dominated format plus the final round of the US Open Golf Tournament is always on Father's Day. And let's not overlook the fact that the large majority of sports radio hosts are male, so lots of promotions and programming is focused around that holiday.
Mother's Day has typically been a different story. From an ad sales standpoint, you probably can't turn on a sports radio station and not hear a "Shari's Berries" or "ProFlowers" live read or commercial. But what have stations done/what are they doing to actually celebrate Moms on Mother's Day?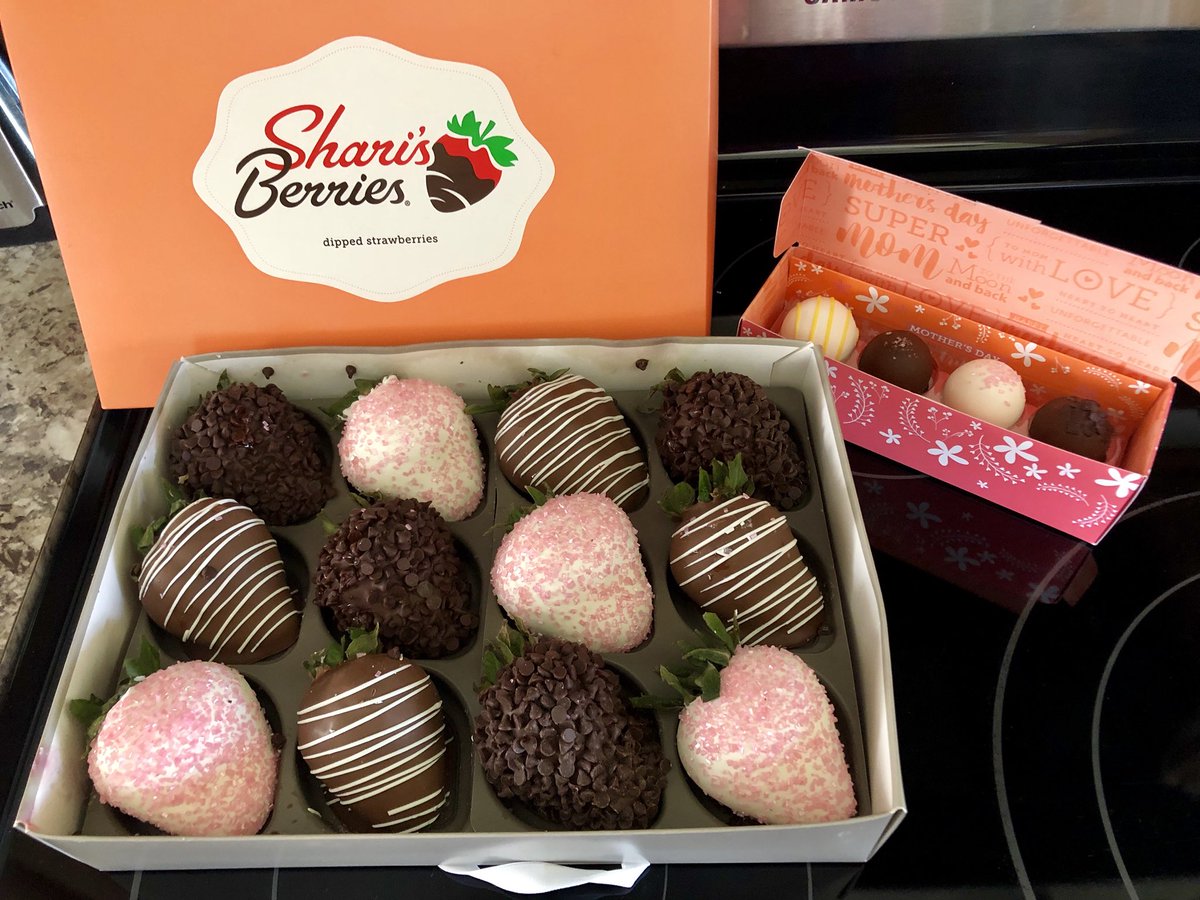 My personal Mother's Day radio story meant a lot to me and probably more to my mother. At the time I was the associate producer at The Score in Chicago for "The Heavy Fuel Crew" afternoon show hosted by Dan McNeil and Terry Boers. Somehow Dan and Terry were able to take this pretty plain segment and make it entertaining.
Previously one of them had thought my mom's name was Barbara while the other knew correctly that it was Carole. So in a very Dan-Terry move they took to calling her "Barbara Carole." She was on the air for five minutes and we heard her signature laugh and it was a special moment they had created for their AP and an entertaining one for their audience.
There have been some successful and unsuccessful attempts at capitalizing on the Mother's Day holiday at different stations. ESPN 1000 in Chicago's Adam Delevitt shared a story of a failed Mom's roundtable. They had their hosts' moms on for the roundtable which he called "more of a disaster than anything." Nowadays, Adam says he lets his talent decide how they want to incorporate their wife or Mother into their shows as the holiday approaches.
My favorite Mother's Day focused sports radio special airs every year on SiriusXM's NASCAR radio. Host, reporter, talent Claire B. Lang has been doing her Mother's Day special for more than ten years. The two-hour special typically features interviews with NASCAR wives, mothers and VIPs. I caught up with Claire B and learned about her inspiration for this show:
The idea for Dialed In to Mother's Day actually came from the respect and admiration I have for the women behind the scenes in NASCAR who hold the families together, travel a crazy schedule and somehow create a normal family life on the road and raise wonderful respectful children in a fishbowl with a lot of media attention.

I've often told the NASCAR drivers how lucky they are to be able to spend their lives racing and pursuing their dream and to also be able to have a family. All credit to the women behind the scenes. In turn, the moms of the drivers, many of them gave up a great deal to support the passion of their racing offspring on their way to superstar status and all of them lent attributes to their race car driving sons (and daughters). 

Covering NASCAR, living in the garage and traveling with the sport – these stories jumped out at me – I witnessed so much behind the scenes that needed to be told. This project is a labor of love for moms everywhere and a tribute to those moms who are the hub of the wheel in NASCAR.

SiriusXM's Claire B. Lang 
This year's special is true to that vision. Guests include:

Amy Earnhardt – wife of Dale Earnhardt Jr and mother to their one-year old daughter Isla Rose
Pam Boas-the mother of Tony Stewart. With a cameo from Tony in the studio with Claire
Lora Bowyer wife of MENCS racer Clint Bowyer
Kaitlyn Larson wife of MENCS racer Kyle Larson
Aric Amirola's wife, Janice and his mother Lynette Drawdy–better known as YaYa
Plus, Claire has a feature on Dale Earnhardt Jr's mother Brenda Jackson who passed away in April. The feature includes a classic interview Claire did with Dale's mother during a previous special.
Dialed In to Mothers Day will premiere on Saturday (2p-4p ET), with replays on 5/12 at 9p ET and 5/13 at 5a ET.  It will also be available through "On Demand" with the SiriusXM app starting 5/11.
What the Dialed In to Mothers Day special shows, is that you can use a holiday, like Mother's Day to create incredible, unique programming that no one else is doing. But like most truly special programming, it takes an enormous amount of thought, planning, and work to make it happen.
Happy Mothers Day!

Matt Fishman is a former columnist for BSM. The current PD of ESPN Cleveland has a lengthy resume in sports radio programming. His career stops include SiriusXM, 670 The Score in Chicago, and 610 Sports in Kansas City. You can follow him on Twitter @FatMishman20 or you can email him at FishmanSolutions@gmail.com.
Michael Kay Couldn't Leave 98.7 ESPN New York Just Yet
"I wouldn't want to leave it the way it is right now."
When a New York Post report back in January suggested that Michael Kay was "seriously contemplating retiring from his 98.7 ESPN New York show", maybe he was in a dark room in his home thinking about his future.
In his mind, his days of hosting sports talk shows were pretty much over.
"When that story came out, I thought I was definitely not going to come back," said Kay during a phone interview with Barrett Sports Media. "I almost appreciated it a little bit when Aaron Rodgers said when he went on the dark retreat that he was 90% retired. Well, I'd say I was even more than that. I was probably 95% certain that I was going to walk away in September when my contract was up."
But between then and now, Kay had a chance of heart and he announced this past Thursday on his show that he had signed a new contract with 98.7 ESPN New York and that his show would continue for "a good long while".
The decision to stay was not an easy one and, as it turned out, it was his family that played a big role in staying at 98.7 ESPN New York.
"It was really difficult," said Kay who is also the television play-play-play voice of the New York Yankees on YES Network.
"The most difficult part of it is that my kids are 8 and 10 so you want to see important things in their life. Even during the winter when I'm off from the Yankees, I'm out of connection from 3:00 to 7:00, so I had to reconcile with that. I talked with my wife and I actually talked with my kids about it, too, and they like me doing it so I decided to keep doing it."
After initially feeling like it was time to step away after hosting The Michael Kay Show for 21 years, Kay began to reconsider but he also knew that he had to decide with his current contract expiring this September. The sales staff at the radio station needed to know because they had to inform potential advertisers who was going to host the show. Kay also owed it to his co-hosts Don La Greca and Peter Rosenberg to let them know what his plans were.
Everyone at 98.7 ESPN New York needed a decision.
"The radio station has to make contingency plans," said Kay. "What's going to happen if I, in fact, do leave? All of those people are impacted."
Speaking of La Greca and Rosenberg, Kay's sidekicks played a huge part in his decision to continue doing the show. There's a tremendous amount of chemistry on the program and Kay wasn't about to walk away from his radio family.
"Don and I have been together 21 years," said Kay. "That's a longer relationship than my wife and I have. We're really special friends. Peter is for about 8 years and I feel the same way about him."
Kay also acknowledged the people behind the scenes like Program Director Ryan Hurley, as well as executives from both ESPN and Good Karma Brands.
"They certainly tried to appeal to me to stay and after a while, it got to me," said Kay. "I said you know what I'm not done yet so I decided to re-up. The pull to stay was stronger than the pull to just kick back and relax."
These are certainly interesting times to talk about sports in New York.
Baseball season is about to get underway and both the Yankees and Mets are expected to be playoff contenders.
Future Hall of Fame quarterback Aaron Rodgers could be on his way to the Jets while the Giants are coming off of a trip to the playoffs last season.
The Knicks and Nets are heading toward the NBA Playoffs while the Rangers, Devils, and Islanders could all be going to the Stanley Cup Playoffs.
But all of the local teams' success wasn't a factor in Kay deciding to continue talking sports.
"To be honest, it didn't play any role because sometimes when teams are bad it makes for better talk radio," said Kay. "The fact that they're good and they could be playing in postseason, all of them, is intriguing but that didn't play a role."
And now that Kay has signed his new contract, he can continue his quest to regain the top spot in the afternoon drive war with WFAN. The show has been losing the ratings battle with Carton & Roberts and it would have been difficult to retire with his show in second place.
It's not the reason why Kay decided to sign a new deal, but he does now have some more time to become number one again.
"Obviously, I wouldn't want to leave it the way it is right now," said Kay. "We had beaten everybody that they put in front of us. We beat Mike (Francesa), and we beat Joe and Evan. People conveniently forget that we also beat Carton & Roberts. Carlin, Maggie, and Bart…we beat them all. Our ratings, for some reason, have not been comparable to what they were before the pandemic hit."
The ratings aside, Kay is happy with the content he, La Greca, and Rosenberg provide their listeners daily. While they have some catching up to do in the battle with WFAN, Kay is pleased with the product and that his show is good clean sports talk.
In Kay's mind, business is business but he has his way of doing a show.
"Ratings tell you one thing and that's how we keep score, but if you listen to what comes out of the speakers, in my opinion, our show is the best sports show in all the country. We not only talk about sports but we treat people with respect. We don't have to go low-brow. Ratings didn't have anything to do with (his decision) but it does give you a little more runway now to make up some ground. We have already proven that we can beat them."
Michael Kay has been a part of 98.7 ESPN New York going back to the launch of the radio station in September of 2001. Just like Aaron Rodgers, he was pretty close to calling it a career…but Kay didn't want his radio career to fade to black just yet.
Peter Schwartz has been involved in New York sports media for over three decades. Along the way he has worked for notable brands such as WFAN, CBS Sports Radio, WCBS 880, ESPN New York, and FOX News Radio. He has also worked as a play by play announcer for the New Yok Riptide, New York Dragons, New York Hitmen, Varsity Media and the Long Island Sports Network. You can find him on Twitter @SchwartzSports or email him at DragonsRadio@aol.com.
Xperi & Joe D'Angelo Are Ready For Radio's Future
"I want this audience to see how they can leverage the technology that is nine times out of ten already going to be at their radio station."
In October 2022, Xperi Senior Vice President of Global Radio and Digital Audio Joe D'Angelo hosted the single most impressive radio presentation I've ever seen at the NAB Show in New York.
I wrote about my takeaways from the presentation after returning from New York, which essentially boiled down to: Xperi is looking out for the future of radio like no one else is. I don't think that's hyperbole. The company is making sure FM radio is in the best place to succeed as the audio space continues to evolve and see more and more emphasis placed on on-demand digital offerings.
D'Angelo will continue the conversation in a panel at the 2023 BSM Summit titled "How Radio Can Compete and Win in the Connected Car" on Tuesday, which will focus on the company's DTS AutoStage platform. The offering from Xperi will revolutionize broadcast radio as automobiles become more and more technologically advanced.
"So many other platforms are much more crowded — mobile phones, smart TVs, smart speakers — there's very low barriers of entry to building a brand, and getting content on those platforms," D'Angelo said. "But broadcast radio has the unique advantage in the car and it's incumbent on the publishers — the producers of content — to look for every opportunity to sustain and exploit that branding and that relationship with the car driver.
"We also allow and deliver internet-only radio — so streaming services for broadcasters — as well as catch-up content. So if you wanna make yesterday's morning show available today, we create all the linkages there, as well as podcasts. If you're creating podcasts, we create those linkages that aid in the discovery of that content and serve it up on your behalf on the dash of the car."
DTS AutoStage will allow drivers to continue listening to radio stations even after leaving the broadcast range of a station, utilizing the station's stream to continue a seamless audio delivery. Additionally, it will provide real-time analytics weekly to stations about the time spent listening, and a "heat map" of where your listeners live, work, and travel.
D'Angelo noted that the sports radio space is ripe with opportunity to promote and utilize the technology Xperi has worked on, adding that music has been co-opted by brands like Apple and Amazon to sell you more products, while sports radio is simply looking to share opinions and content with passionate audiences.
"The real opportunities now are accruing to the talk formats and sports is such a ripe opportunity with a passionate audience, and I'll tell you from personal experience, finding sports programming on a platform like TuneIn is nearly impossible," D'Angelo continued. "If you've ever used it and tried to search for a live event, you're going to get a catalog of a hundred different things that might related to the team but have nothing to do with the live event.
"I'm coming here because we're at a unique opportunity where I want to explain to this audience how what they do can benefit from the technology we've deployed…clearly, sports programming — live sports, sports talk, sports betting, local sports — is a really unique category for local radio and I want this audience to see how they can leverage the technology that is nine times out of ten already going to be at their radio station."
At the BSM Summit, D'Angelo will showcase the real-time analytics available to stations who opt to share data with the platform, and will give attendees a look at a sample of what information is supplied to stations and companies by using data gathered by listeners of Washington D.C.'s 106.7 The Fan. BSM Summit attendees will get a first look at the information, before it's released worldwide at Radiodays Europe on March 28th.
Garrett Searight is the Editor of Barrett Sports Media and Barrett News Media. He previously was the Program Director and Afternoon Co-Host on 93.1 The Fan in Lima, OH. He is also a play-by-play announcer for TV and Radio broadcasts in Western Ohio. Reach him at garrettsearight@gmail.com.
Jack Rose Wants to Create Sports Media's Next Stars
"I thought there were a lot of untapped opportunities for personalities in the sports space to really go out on their own and build media businesses."
While there are a plethora of people working in sports media, it is only a select few that have genuinely identified and attracted a bonafide target audience and proceeded to adopt them as their own. Yet what viewers often do not ponder over is how these personalities are able to amass a platform to allow them to stand out with agents, managers and consultants acting as decongestants to clear the fog surrounding talent. Jack Rose, who works for Silver Tribe Media, is one of those people behind the curtain that has helped those in the industry advance their careers, including Mina Kimes, Bomani Jones, PFT Commenter, and many more.
Silver Tribe Media is a talent management firm founded by Michael Klein, formerly a sports media agent at Creative Artists Agency (CAA). Klein started the company in June 2021 after several years in sports agency with MAXX Sports & Entertainment Group and CAA.
Based in Los Angeles, the company's primary goal is to assist its clients in finding and making the most of opportunities in the industry to grow their audience. Later that year, Rose departed his job as manager of global platform and revenue innovation at DAZN to join Klein as Silver Tribe Media's head of strategy and operations.
Klein and Rose previously worked together at CAA, where Rose began as an intern and worked as a sports media assistant. He remained situated there until March 2019 when he started working as a project coordinator with DAZN.
"I left CAA to join DAZN because I saw a great opportunity there to get really rich exposure of building a media network," Rose explained, "but when Michael started to bring this idea to life in 2021, I was thrilled for the opportunity to join him…. I think we complement each other really well – he's excellent at identifying talent; bringing in business; and sharing the story of what we do."
In working at a startup company, Rose has a wide array of responsibilities to ensure the firm provides its clients with stellar service and support for their careers. An aspect within operations that has helped the company is he and Klein's relationships that they previously built and maintained in the industry, effectively giving Silver Tribe Media a headstart in its network compared to other companies. As the axiom goes, "Your network is your net worth," and Rose is always cognizant about finding ways to expand his for the good of the company.
Aside from working directly with clients, Rose oversees the expansion of Silver Tribe Media as a whole, working to manage the team so they can execute the mission of assisting clients in constructing their own brand and a concomitant, consistent and expanding audience. Returning on investment and legitimizing the trust their clients place in them is a fundamental aspect of cultivating means for proliferation.
"Every day is different, as I'm sure everyone's job is, and it's individualized with each client," Rose said. "I try to spend my day thinking about our clients, what they need and executing on delivering all of our resources for those clients so we can help them grow most efficiently."
Nick Khan, who Rose worked with in the sports media department at CAA, was someone who helped Rose become immersed and set a foundation in the industry. Through his mentorship and expertise, Rose became interested in entrepreneurship and discovered more about the nuance of sports media as a whole. Today, Khan serves as the CEO of WWE and responsible for making critical decisions as it pertains to the industry.
"I was lucky to watch him and learn from him while I was [at CAA], and since then I've been lucky to be in his orbit as well," Rose said of Khan. "He understands the landscape of anything, but with sports media in particular, better than anyone else. His leaving CAA was really an inspiration to branch out and start something in this world."
Before moving into sports media, Rose began working in entertainment through internships he completed while matriculating at the renowned S.I. Newhouse School of Public Communications at Syracuse University, including with Conan and The Daily Show with Jon Stewart.
Despite having an early interest in sports, he never worked in the industry itself until landing at CAA as an intern in the summer before his senior year of college. The experience effectively changed his mindset, serving as an epiphany of sorts, and compelled him to attempt building a career in sports media.
"I thought there were a lot of untapped opportunities for personalities in the sports space to really go out on their own and build media businesses," Rose said. "I've always been a sports fan and curious about the business. It became clear to me that it was a path that I wanted to follow."
Rose will be an attendee at the 2023 BSM Summit, with sessions beginning tomorrow morning from The Founder's Club at the Galen Center at USC. He attended last year's BSM Summit held in New York where he was exposed to many key figures across the industry and is excited to rekindle, nurture and begin new relationships this year in his home marketplace.
"It was clear to me that if you work in sports media or in any of the businesses from radio, gambling, digital media; any of those spaces – it was clearly a must-attend event," Rose said. "The people in that room last year were aspirational. Jason and his team have done a great job assembling big names and big executives and decision makers across our business."
Attending the conference serves a dual purpose for Rose; not only will he be there to listen to panels and absorb new information, but he will also be interacting with existing and prospective clients. He is cognizant of the importance of being present at these events and is eagerly anticipating having the ability to greet people outside of a virtual setting.
At the same time, he is excited to listen to some of the top names in the industry – including Colin Cowherd, Joy Taylor, Jay Glazer, Jim Rome, Eric Shanks and Al Michaels – discuss the state of the business and what can be done to ensure continued maturation both quantifiably and qualitatively.
"We earn the business of our clients every single day, so it's that motivating factor to keep doing that and helping build and grow for them," Rose said. "It's nice that it's a measurable thing, whether it's getting them a deal; landing a new sales client; helping them launch a new show; securing business. Whatever it might be, we try to do things every single day that are deliverable and actionable whether it's big or small for our clients."
Audio consumption has drastically changed over the last decade, affording people more opportunity and freedom to disseminate their viewpoints to an audience. The growth is substantiated primarily through digital platforms, even though terrestrial radio listenership in certain areas still remains strong.
In addition, podcasts have augmented in popularity because of their broad distribution and ability to discuss esoteric topics. The crux of the business is in being able to meet consumers where they are; keeping them informed and entertained; and urging them to come back for more. Executives at Silver Tribe Media believe that they can play a pivotal role in this process, expediting it for clients and their agents.
"We thought and continue to see an opportunity for managers to come in and work more closely with clients day-to-day alongside their agents and make sure we're giving them the care that they need to really grow their business," Rose expressed. "Our focus is on working alongside agents and agencies to help grow a business and doing other things than just deals and monetization."
Cross-platform integration has bolstered the promulgation of content, allowing talent a more effective means to be discovered. The roadblock lies in the sheer numbers of people aiming to gain a foothold in the business, rendering the challenge of standing out more difficult even though it is easier to share content.
"In today's world, you really need to have authority and authenticity," Rose said. "Those are things that help build a tribe, which is obviously core to us and what we do."
Working with clients and their agents in a management role is something Rose looks to continue to improve upon, and he enjoys doing it with people he can trust. Rose affirmed that the decision to join Klein at Silver Tribe Media was a "no-brainer" because of his experience and complementary skillset.
While some professionals in the industry have defined future goals, Rose is more focused on being a part of Silver Tribe Media and augmenting the company.
"My growth is entirely tied to Silver Tribe and our clients, as it should be," Rose said. "If our clients succeed, Silver Tribe will succeed, and we will hopefully have had somewhat of a hand in our own clients' success."
Over the years, Rose has had memorable experiences in sports media through his work, including recently attending Super Bowl week in Phoenix, Ariz. When reflecting back on his previous experiences and looking to what will come next, he makes sure to remember the hard work associated with getting to the position he is in.
Simultaneously, he examines ways to maintain a growth mindset in accordance with Silver Tribe Media's upwards trajectory. One can consider it a professional raison d'être; being part of Silver Tribe Media and helping its clients is where Rose's future thoughts lie, part of the reason the company has emerged from the crowd.
This Wednesday, Rose will lead The Era of Personality-Led Audio Networks panel at the BSM Summit featuring Logan Swaim, head of content at The Volume; Mike Davis, President and Executive Producer at Dirty Mo Media; and Richelle Markazene, Head of Audio at Omaha Productions. Through their discussion, they will divulge insights and proficiencies into the future of audio networks and how their companies leverage their assets to stay ahead of the pack.
"Those folks and the businesses that they run are content creators who are really in the weeds of sports media, and I'm excited to have a good conversation with them about what's working; what isn't working; and where we're going next," Rose said. "The panel as a whole – the reason why I'm excited for it – is [that] it really hits on what we believe at Silver Tribe: that there are a handful of cut-through talent in this business who really command a tribe [and] an audience, and can grow businesses around them and the talent that they identify."
As his time in sports media continues, Rose is optimistic about the future of audio consumption and sports media in its entirety and looks to have a hand in its evolution. He considers himself fortunate to be working in an industry that combines his alacrity for media and fervor for sports, always stopping to remind himself about the honor and privilege he has to be a leading voice in the trade.
His savvy and foresight will be on display at the BSM Summit this week in the "City of Angels," a leading media marketplace where he turns professional dreams into legitimate possibilities and, hopefully, tangible realities.
"Working in this business is a ton of fun," Rose said. "I love our clients; I'm lucky that some of them have become friends. I just want to do great work for our clients and [hopefully] that stays fun and… becomes lucrative as well."
Derek Futterman is a features reporter for Barrett Sports Media. In addition, he interns in video production with the New York Islanders and formerly worked as production manager for the team's radio broadcasts. He previously interned for Paramount within Showtime Networks, wrote for the Long Island Herald and served as lead sports producer at NY2C. To get in touch, find him on Twitter @derekfutterman.