What Can Sports Radio Learn From ESPN's MegaCast?
"If the biggest games air on a competitor's frequency, you have two options. You can punt and throw on network programming or you can get creative."
ESPN gave fans 15 different options for watching college football's National Championship Game on Monday night. On TV alone fans could choose the traditional broadcast on the mothership, the Coaches Film Room on ESPN2 which featured four coaches commenting on the action, or the teams' radio broadcasts on the ACC and SEC Networks respectively. On the ESPN app, fans had multiple options including watching the game with commentary from referees or seeing the whole thing from the skycam.
Most viewers chose the traditional broadcast. ESPN knew it was going to be that way, but didn't let that fact limit the options it offered nor did the World Wide Leader use it as an excuse to be complacent. Radio can learn a lot from that.
The traditional wisdom has been that there is only one way for radio to present a game. Our station either has the play-by-play rights or it doesn't. The next morning we play sound from the game, we react, and we let listeners have their say.
What if there were other options? There probably are and we just aren't seeing them because we are so married to "the way we have always done things."
Are you an odd man out on game day? If the biggest games air on a competitor's frequency, you have two options. You can punt and throw on network programming or you can get creative.
Try doing an on-air watch party. You'll need the right personalities and analysts involved. Remember, in order to create a broadcast that can serve as something a listener can put on while watching the TV broadcast, you'll have to do it without a delay on. You have to know your people can keep their emotions in check and more importantly, control their language.
What about turning the broadcast over to fans? There are a lot of ways to do this. Host a talk show about the game during the game and go heavy on calls, texts, and Tweets.
Maybe you can add another dimension to this show and make the whole thing gambling-centric. Add guests that can talk about in-game bets. Keep tabs on the props that cash and the ones that don't. It is a type of presentation that listeners definitely can't get from a traditional broadcast. Partner with an oddsmaker, and you could turn this kind of broadcast into a revenue generator.
What about the next morning? What can you do that takes your conversation beyond playing audio and taking calls?
My first suggestion would be taking a cue from the ESPN app. Their "Refcast" was a little "inside baseball," but the adjustments that needed to be made were obvious. Find your own rules analyst and make the segment more layman-friendly. Ask what the refs got wrong. Have listeners submit questions about rules and calls. There are plenty of ways to avoid getting caught up in technical jargon and just reading a rule book.
Betting content has a place here too. Again, partner with a gaming site or establishment and this could be a revenue generating segment. Ask listeners to submit proof of their awful day and have a sponsor give them a certain dollar amount of credit for the next game.
The traditional ways of presenting and talking about games on the radio are the traditional ways because they work. Maybe they are the ways that work best, but the fact is that those aren't the only things that work.
ESPN dedicates time and resources to a Megacast presentation every year for the College Football Playoff National Championship Game because they have found styles and strategies that work. The traditional broadcast will always be the one that draws the best ratings, but all of these options create buzz and keep wandering remotes inside the ESPN family.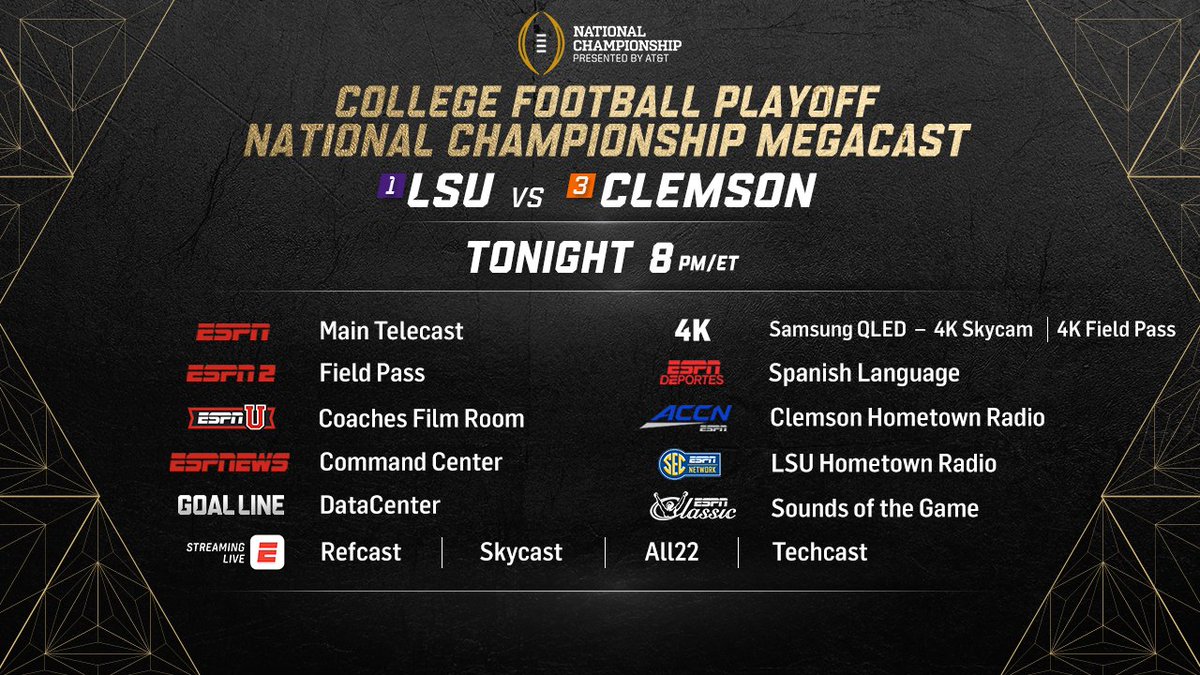 Listeners love the games. They love talking about the games. Just because your station doesn't have the rights to carry the games doesn't mean you can't figure out a way to benefit from their popularity.
Demetri Ravanos is the Assistant Content Director for Barrett Sports Media. He hosts the Chewing Clock and Media Noise podcasts. He occasionally fills in on stations across the Carolinas. Previous stops include WAVH and WZEW in Mobile, AL, WBPT in Birmingham, AL and WBBB, WPTK and WDNC in Raleigh, NC. You can find him on Twitter @DemetriRavanos and reach him by email at DemetriTheGreek@gmail.com.
3 Tips For Solving Co-Host Conflicts
If there's a specific, repetitive behavior that is bothersome say something.
What I wrote last week in this space wasn't wrong, per se. It wasn't the whole story, either. And at the risk of dragging out the dead horse of intra-show conflict for another week's worth of whacks, I'd like to resuscitate the topic because there's something else to learn here.
First, a cliff notes version of our previous episode: I wrote about how I had learned to work with a particular co-host who from time to time drove me up a wall. While I was careful to state this co-host was funny, and unique and described him as a crucial component to whatever success the show enjoyed, I did this in about as backhanded a manner as possible, mentioned him by name, and effectively labeled him as an asshole.
Not my proudest moment. For one, it was unnecessarily hurtful. I could have made the very same points without turning my co-host into a punching bag or even mentioning his name. Second, I do like this particular co-host even if he can make me madder than anyone I've ever worked with. He's an all-time great dad and at his core a kind-hearted man. And finally, even if I didn't like him, he didn't deserve that after we worked together successfully for 5 years. So to Jim Moore, I am truly sorry for writing last week's column the way that I did.
But I'd like to go a little bit deeper here because while last week's column was an accurate – albeit harsh – reflection of my experiences on the show, it didn't reflect the full reality of what occurred. This was pointed out to me by several helpful folks in the Seattle area where we worked together, and I'm going to include two examples here, one from a Twitter comment that was deleted and another from an email I received.
The Tweet to me: "As a co-worker, you always seemed to be a management suck-up. My co-workers would make bets on how many times you would whine or berate Jim Moore during a show. You always exceeded their expectations."
The email: "Do you know how many times I heard you disparage him on the air? … Yours weren't of the petty variety that you chronicled about him. Yours were biting, relating to his age or supposed lack of work ethic — things that could plant in management's mind that he — and not you — was dispensable."
In other words: Jim certainly was not the only person on the show who could be described as an asshole from time to time, and he may not have been the biggest. I did make jokes about my co-host's age and his work ethic among plenty of other things, including my insistence on bringing up the fact that Jim once invested $10,000 in a so-called "Gold Machine" which was supposedly capable of refining what was previously unprocessable ore. I saw all of this as playing along with the character my co-host had developed, the Beta male. That's my perspective, though. I don't know how he felt though, given the reaction to last week's piece, I think I have a pretty good idea that for him it wasn't the harmless ribbing that I felt it was.
If this were a normal sad-sack apology, I would now apologize if he was offended. But I try to avoid sad-sack apologies. I make them with my entire chest, and I'm sorry that I acted in a way that could have left my co-host feeling diminished, demeaned, and belittled. I also know that anyone who has spent any amount of time working on a live program has been guilty of these sorts of transgressions and has also been on the receiving end. It's pretty much endemic to the format especially if you're looking for subjects that will evoke an emotional reaction. The key to sustaining a show is not avoiding conflict but learning how to manage it.
I also think there are a couple of lessons to be learned here, too.
1) Set some ground rules
If there's a specific, repetitive behavior that is bothersome say something. I spelled out last week how I stated that the time to declare a segment as being stupid or unworthy was before the show and not during it. Jokes about my co-host's age and work ethic should have faced a similar prohibition. Making someone the butt of the same joke without their consent is the recipe for resentment.
2) Develop a procedure for resolving conflict
It can be a one-on-one meeting. Perhaps there's a designated mediator like the producer or program director. One tip: Don't do it over email. That's a one-way medium that's prone to venting because you're not able to see or read the reaction of the recipient as they're working their way through your list of grievances.
3) Remember we tend to judge ourselves by our intentions, but others by their actions
I think this is a natural tendency we all have. We seek to minimize any harm we cause by focusing on what we meant. We seek to explain the harm we suffer by focusing on how it felt. Understanding this underlying bias can help us see that the actions of others aren't always malicious and our reactions aren't always virtuous.
I'm going to close with a line from NYPD Blue, a cop show where Andy Sipowicz played a quick-tempered detective who wore short-sleeved shirts with ties and exhibited a penchant for violence came off as (troublingly) admirable. He also had an aquarium with saltwater fish, which he used as a metaphor for a younger detective he was paired with.
"You have to keep a clean tank," he said. "Not too cool, not too warm, keep it all in balance."
It's true for a show, too. Too tranquil, it gets boring. Too antagonistic, it becomes volatile. Everyone involved has to be willing to make adjustments when necessary because everyone – from time to time – is going to run a little too hot or feel a little cold.
In the five years I worked with Jim, Dave Wyman, and Jessamyn McIntyre, we kept our tank balanced well enough to sustain an afternoon drive show that many people in Seattle remember fondly. It was some of the most fun that I've had working in sports media. Anyone who knows Jim and me knows how much I love his writing. I'm able to quote directly from columns he doesn't remember writing. I'm laughing right now thinking of the time he described Rick Neuheisel's sister flipping Hugh Millen the "double Dick Bennett" during Neuheisel's lawsuit against the NCAA and the University of Washington. If you know, you know.
Jim was also capable of making me madder than any other co-worker I've ever had. That's not a criticism. It reflects as much on my level of sensitivity as his behavior. I am glad that I learned to accept who he was as a co-worker throughout our time working together because it made the show more enjoyable for me. I wish I had learned that lesson well enough to have written last week's column with a smile instead of a snarl.
Danny O'Neil is a sports media columnist for BSM. He has previously hosted morning and afternoon drive for 710 ESPN Seattle, and served as a reporter for the Seattle Times. He can be reached on Twitter @DannyOneil or by email at Danny@DannyOneil.com.
Media Noise Episode 86: The Big Ten Won't Be The NHL
Podcast: Play in new window | Download
Subscribe: RSS
Demetri Ravanos is the Assistant Content Director for Barrett Sports Media. He hosts the Chewing Clock and Media Noise podcasts. He occasionally fills in on stations across the Carolinas. Previous stops include WAVH and WZEW in Mobile, AL, WBPT in Birmingham, AL and WBBB, WPTK and WDNC in Raleigh, NC. You can find him on Twitter @DemetriRavanos and reach him by email at DemetriTheGreek@gmail.com.
Are You Sales Material? Take the Sales Quiz
Sports radio needs consistent, motivated, driven people to make the engine run. That's on the air and that's making the sales.
Sports radio needs consistent, motivated, driven people to make the engine run. That's on the air and that's making the sales. However, not everyone in the industry doing sales is cut out for it. Are you? Take this quiz to see if you are qualified to hold your current sales job:
Are you passionate, motivated, and high performing, at goal and above consistently?
Do you develop and maintain deals with clients using all your platforms and, in every market, possible?
Do you sell your station's social media to a high percentage of your clients?
When was the last time you included OTT or geo fencing in your digital presentation?
Have you sold one of your music stations in the last quarter?
Did you have a sponsor in a station community or sports event in the last quarter?
Are the top three ways your peers describe you as driven, resourceful, and a problem solver?
Are you considered a champion of diverse cultures, or do you stick with like-minded people?
Do you always understand your client's goals, objectives, performance benchmarks, and systems of doing business?
Do you understand all your client's customer and market trends?
Do you customize your proposals to meet what the advertiser needs or take proposals off the shelf?
Are most of your presentations featuring digital, social, and over-the-air elements?
Do you have a recognizable negotiation and closing skill set?
Are you known as the person in the office who develops clients from cold calls to annuals and records it all in the CRM?
Is your knowledge of every station in the cluster above a "B"? Can you explain streaming, website, social advertising, and digital audience extension products to clients without help?
Do you do the following weekly: attend networking events, cold call, go door to door, and get client referrals?
Are you on time, submitting accurate orders, sales projections, and new clients list, and analyzing your competitors?
Do you handle all your client's billing issues on the same day?
Do you read company research reports as they come out?
Are you committed to your manager's standard for the staff, or do you have your own?
If you didn't say yes to all these questions, your company likely doesn't want you working there. Because when your company goes looking to hire new salespeople, they expect them to have all of these qualities. And, when the ad is written to attract those candidates, it is very standard and generalized if they mention compensation.
It is no wonder the industry has such difficulty hiring new people. This type of job description scares most people away. Not often enough or in detail do companies say what THEY offer in support to get you where you need to be. Management support, sales support, presentation support, sales development assistance, digital education, CRM software, or paperwork assistance.
Interviewees should turn the table on the interviewer and start asking THEM questions. And I believe the industry offers support and tools but could do a better job selling it. I hope we start looking at how we recruit new sellers into the industry. There must be a better way.
Jeff Caves is a sales columnist for BSM working in radio, digital, hyper-local magazine, and sports sponsorship sales in DFW. He is credited with helping launch, build, and develop SPORTS RADIO The Ticket in Boise, Idaho, into the market's top sports radio station. During his 26 year stay at KTIK, Caves hosted drive time, programmed the station, and excelled as a top seller. You can reach him by email at jeffcaves54@gmail.com or find him on Twitter @jeffcaves.