How Sports Radio Deals With Tragedy
"Not only was it unprecedented nationally, with the way everyone felt like they lost a friend, but I think in Los Angeles, they lost a family member."
Mike Breen said what we were all thinking during his broadcast of the Knicks-Nets game on Sunday afternoon at Madison Square Garden.
"Just don't feel like broadcasting."
It was an unbelievably beautiful and emotional tribute that left Breen in tears. All of America joined him in sadness. 
Whether it was a local host in Los Angeles or even one of the many doing national radio shows, everyone behind the mic on Sunday felt exactly what Breen was feeling in that moment. But as tough as it may was, being on the air was an absolute necessity. Many Americans, whether they loved or hated the Lakers, whether they cheered or booed Kobe, all looked for an outlet to help cope with the sudden and unexpected loss. Sports radio was that outlet.
When the news broke, Greg Bergman, assistant PD at 710 ESPN Los Angeles knew his team had to get on the air. His first order of business, was to get on the phone with the station's PD, Amanda Brown. From there, the two made the necessary arrangements to try and help carry the city through the day.  
"We called Steve Mason and LZ Granderson, it was just really all hands on deck," said Bergman. "We made contact with every host. We made sure to call a board op or two to come down to the station. We also had someone cutting up sound so that we could play it on the air. Our social team came down so that we could be putting out quotes on social media. They even had a guy outside Staples Center that was filming everything that was happening. We just had to make sure everyone was on the same page, being available and getting down there and going to work."
Nick Cattles was hosting on ESPN Radio and planned on discussing, how just hours before he went on air, Lebron passed Kobe in career points. Unfortunately, his show took a more somber tone. There's no script for how you handle a situation like the one that unfolded on Sunday. Especially when multiple erroneous reports were being floated around on social media. It's already tough enough for a host to have to guide his audience through a tragedy like Kobe's passing, it's even harder when trying to decipher which reports are actually true to relay on the air.
"During a moment like that, you just have to take direction from the people above you to make it as easy as possible," said Cattles. "It really came down to communication during the show, between producer and me, and then my producer getting the OK or the not OK from the top. ESPN is great when it comes to having enough hands on deck.
"There were a lot of people, when this story started to break, that were in the studio up in Bristol, if not hovering around the studio. It was difficult to try to focus on hosting while seeing everything that was coming through on Twitter, because you just didn't know what was true and what wasn't. I think in a case like that, you want to rest on the side of caution and not say something you're going to regret later."
One way to help get through such an agonizingly tough show, was to quickly book guests. Whether it was a reporter that covered the Lakers, a former player that played with or against Kobe or even someone that knew him personally, multiple perspectives and stories played well over the air on Sunday.
John Ireland, radio play-by-play announcer for the Lakers and co-host of Mason and Ireland on 710 ESPN LA was on the team plane when the news broke of Kobe's passing. While on the air via cell phone with ESPN Los Angeles, he said, "I don't know if I'm ever going to be able to get over the looks of the faces of the people that were closest to him."
Yes, that's chilling to read. But it's also authentic and real. As tough as it is, that's the type of content his station can be proud of during such an emotional day.
Clips of former Lakers great James Worthy were played over the air on local stations in Los Angeles. Worthy said, "It's something you don't want to hear. And you can't believe it when you hear it. Extremely devastating. My mother used to always say that you can't put a question mark behind God's period. Something has happened to a great person and a father that has given us everything."
Station promos were specifically made for the day's events. The unmistakable voice of Jim Cutler led-in from breaks with the read of, "We are with you today. Dealing with the news of the death of one of our favorite players and people to ever be a part of our life. Celebrating the life of Kobe Bryant on 710 ESPN."
Anything and everything was used to try and provide an escape for the city, even if it was just for a few hours. Dave Shore was the Operations Manager for ESPN Los Angeles from 2010-2015. He was also a pregame host and sideline reporter for the Lakers' radio broadcast. He witnessed first-hand how much Kobe meant to the community. He also thinks there isn't a public figure that means more to the city.
"I think this was unprecedented," Shore said. "Not only was it unprecedented nationally, with the way everyone felt like they lost a friend, but I think in Los Angeles, they lost a family member. Seeing the photos of what used to be just right outside my office there on the courtyard around the Staples Center, to see everybody that had shown up and were just standing and putting down flowers, that's what they felt inclined to do. That's what he meant to the city."
Sunday was a tough day of radio, but one nobody that was behind the mic will ever forget. Steve Mason, alongside Andy and Brian Kamenetzky, said, "It just doesn't seem possible."
The trio spent their time Sunday on ESPN Los Angeles discussing his incredible career after basketball, what kind of father he was and how much his death stings the city. Between the three, things were said such as:
"There were new things with Kobe, that if you were a fan of him, you could take pride in. There were brand new achievements that didn't just end the day he retired."
"No matter what profession you're in, you can apply the Mamba mentality to your work."
"And of course, he loved being a dad. Gah, I'm going to tear up saying that in past tense."
All of the emotion that was felt when the news broke didn't fade off into the night. The hurt was still there when Monday morning arrived.
Colin Cowherd was one of the many that got choked up remembering Kobe. Petros and Money of AM 570 LA Sports had guests such as Clayton Kershaw, Mark Madsen, Cody Bellinger and others throughout the show to share their thoughts on his legacy. Though the initial shock may be gone, radio in Los Angeles will still have a somber tone for several more days.
But all you can do as a station is to work through it and give your listeners the best content possible. Whether it was hosts in Boston talking about the bombing at the Boston Marathon, New York City sports radio trying to pull the city together after 9/11 or the very situation going on with Kobe's death in Los Angeles, this is where sports radio can never be duplicated. It knows the pulse of its city and what people need to hear. Like Shore told me over the phone, "There's no one better than your local host to help walk somebody through by hand."
Whether or not hosts in Los Angeles, around the state of California and even the ones hosting national radio shows know it, they served a major role in the healing process on Sunday. That's truly what it's all about. The consensus amongst the ones on the air will probably be that they've never experienced anything like this in their careers, but it should be one where many should take pride in the effort they showed on such a tragic day.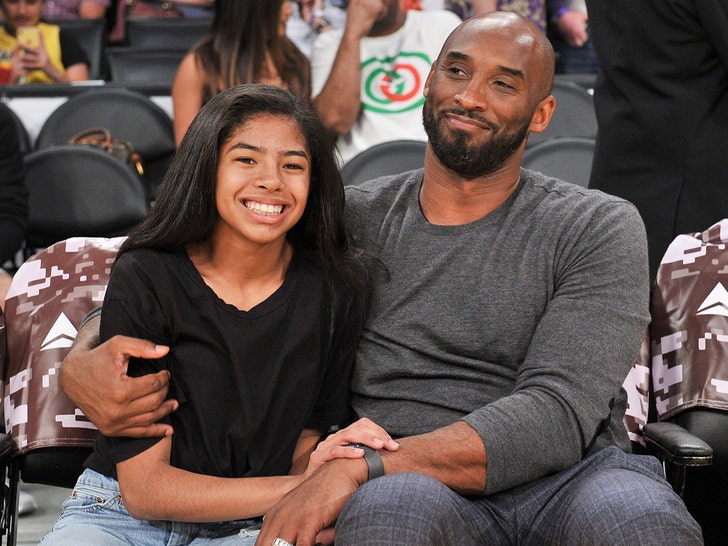 "I'm very proud of the way that we handled it," said Bergman. "It was pretty incredible what they did on such short notice and without any objections. LZ Granderson flew down from San Francisco to be here. Travis Rogers drove from Santa Barbara to the station. Alan Sliwa, who did the last four hours, drove from Lake Arrowhead on his time off to come be here. Mason was at home doing his own podcast and other things, which he had to drop everything and leave to come down here. It was such a complete effort but also on such a difficult day. We're all Kobe fans. It's a Kobe town. I'm incredibly proud of what everyone did."

Tyler McComas is a columnist for BSM and a sports radio talk show host in Norman, OK where he hosts afternoon drive for SportsTalk 1400. You can find him on Twitter @Tyler_McComas or you can email him at TylerMcComas08@yahoo.com.
Brock Huard Believes The Third Time's The Charm For Brock and Salk
"If I was a radio consultant, there's two muscles you have to build constantly. A is listening and B is curiosity."
It just felt right for Brock Huard when he stepped back behind the mic at Seattle Sports 710. On September 6th, he returned to the airwaves with longtime partner Mike Salk in morning drive. It's been almost three months since Huard returned to radio, but it still feels as right as it did that early September morning. That's because the business is in his blood.
"Once radio is in your blood, it doesn't leave," said Huard.
If you talk sports radio with Huard for any length of time, you won't question his love or intelligence about the industry. He truly loves and understands the business. When you have a former player that has an incredible amount of passion for sports radio, you really have something. Seattle Sports 710 really has something with Huard and his return to the airwaves made locals in the Pacific Northwest very happy.
Brock & Salk haven't had to deal with the challenges that new shows experience in the first few months. They're not trying to establish a chemistry and flow together. They've had it after doing a show together twice before, plus a podcast the two hosted together.
"He and I had still done the podcast together for the last couple of years, and had a number of conversations over that time about how fun that hour and a half was, each and every week," said Huard. "We never really missed a podcast and we both thoroughly enjoyed it. Had we not done that podcast for two years, I don't know if we would have come back for a third iteration. The third time has been the charm on this iteration."
What makes the show isn't just Huard being a former athlete or Salk being a very dynamic and experienced host. The two share an incredible chemistry that shines through on the air. However, Huard thinks there's one reason in particular that the two mesh so well on air.
"Because we listen," said Huard. "That's number one. I will listen to so many radio shows when I'm on the road and I'm like, this is bad radio. And you can tell hosts aren't listening to one another, they're just waiting for their time to talk and they fill and it's terrible.
"If I was a radio consultant, there's two muscles you have to build constantly. A is listening and B is curiosity. I think for 14 years he's still genuinely curious about me and how my mind works, world views, ideology and sports views. After 14 years, I'm equally interested in how he thinks and it's very different than me.
"It was hard to be able to listen and respect one another, because we come from two totally different world views, in many ways. But at the same time, when you do, and you're curious to listen to the other side and what they have to say, you create unique content.
"He and I used to have to build these big show sheets when we started and we still have structure and everyday there's still show sheets, but a consultant by the name of Rick Scott told me this early on, he said you know your show will be good, when you don't get to half of the stuff on your show sheet. And he was absolutely right 14 years ago."
Co-hosting morning drive at Seattle Sports 710 isn't the only gig Huard has in sports media. He's also a college football analyst for FOX. He'll be on the call Friday night for the Pac-12 Championship game between USC and Utah. But everything ties back to radio for Huard and a recent experience on an airplane made him realize it again.
"I was sitting next to this very smart gentleman the other day on my trip home from college football, and he was crushing crossword puzzles like I've never seen before," said Huard. "He's a very successful attorney and you could see for him, that was such a tool to keep his mind sharp. For me, radio is the same thing. It's been the best training ground for everything I do with media, especially television.
"If you can do live radio and equip your mind to listen and strengthen that listening muscle, while also creating content, it's a pretty good active tool. It keeps my mind sharp and plays to my mind's strengths, I think, with just how wackado I can be between my ears at times. If you have a tremendous partner that helps shape you, like Salk is to me, then it's just addictive and gets in your blood and doesn't leave."
As it relates to radio, being a college football analyst has its perks, because of the access it gives Huard. Every week before calling a game, he gets production meetings with head coaches, which gives him insight that others may not have. It also awards Huard the opportunity to create relationships with coaches. But how much of what's said does he feel like he can use on the game broadcast or his radio show?
"99.9 percent is used on the air, on the show and sometimes I gain insight and share it with coaches that I know to encourage them," said Huard. "It baffles me how many times I will hear from my peers, oh, I hate these coaches meetings. I don't get anything out of them. And I'm like, God bless you. I will have a career for the rest of my life if that's the way you approach it. It's the most valuable real estate we have. It's a forum that nobody else has.
"Yeah, they have press conferences, but if you build true trust and relationship and confidence, they want to tell you their story. They want to share their team. I can't tell you how many times content from those meetings comes to life in my sit downs with Pete Carroll or Jerry Dipoto, GM of the Mariners or Scott Servais, or on the air or off the air."
Huard has an insight to college football that few in the Pacific Northwest has, but that doesn't mean he and Salk will jam pack content from that sport into the show. The duo knows that Seattle cares about. Sure, there's an interest for college football, but not anywhere near the hunger from Seahawks and Mariners content.
For example, Huard called the TCU vs. Baylor game two weeks ago, which featured one of the best endings in college football this year, when the Horned Frogs nailed a field goal as time expired. The call of the moment was spectacular and could be the shining moment of the season for a TCU team that looks destined for the College Football Playoff. On the Monday after, Huard and Salk made it a part of the show, but never had the intention of making it the majority of the show.
"Our audience is dominated by the Seahawks and Mariners," said Huard. "That dominates 80 to 90 percent of our conversation. I would say lifestyle is probably the rest. For example, we played that highlight today four times over the course of the show. We rank things at the end of every show and it was my Top 5 games of my broadcast life in 14 years on the road and that was number 1.
"I often use conversations and things I learned from those games and players and relate them to the Seahawks and Mariners. Dave Aranda talked about living with expectations and how hard that is in our meeting on Friday. He said, you watch, TCU is going to have to live in an entirely different world, where you're on the mountain top instead of climbing it. And then you relate that toward the Seahawks or the Rams this year.
"Inevitably, yes, those moments create content, either emotionally or football 101. Radio is all encompassing in that way. I never understand radio hosts who try to play it straight. I just don't. I think it's bad radio. You have to be willing to live your life and put your life out there, whether it's good, bad or ugly. The more you do that, the more you attach yourself and connect with your audience."
It feels like the third time is truly the charm for Huard and Salk. They listen, they have chemistry and the content is a refreshing mix of sports and lifestyle.
"He and I are not comedians," said Huard. "We don't play fake laugh tracks like others do. He and I will land way more on the analytical information side than maybe a consultant would tell us what morning radio people want. But I think where it cuts through is he and I put our lives out there. Our parenting success and failures. Relationship struggles, kids, sports, youth sports, that's probably where we connect in a way that's more lifestyle. That's the word I would use."
Tyler McComas is a columnist for BSM and a sports radio talk show host in Norman, OK where he hosts afternoon drive for SportsTalk 1400. You can find him on Twitter @Tyler_McComas or you can email him at TylerMcComas08@yahoo.com.
Chuck Swirsky Embodies 'Always A Pleasure'
"I love working with Bill Wennington and each and every day I have the same enthusiasm of calling a Bulls game like I did as a five-year-old child calling games off a TV."
It's hard to imagine there are any more positive thinking people in the world than Chuck Swirsky. If you don't believe me, just check out his daily tweets. Swirsky has a lot to be upbeat about, he's doing what he's always wanted to, and now he's written a book.
"Always a Pleasure" is his creation, putting thoughts on paper, or iPad or whatever, about stories and people he's encountered over the more than 40-years he's been in the business.
The title is aptly accurate. Chuck is always a pleasure to be around and is one of the most supportive people I've ever met. He encourages those that need it. Swirsky always has time for people in the business and those trying to get into this crazy racket. I've seen and experienced it for myself, so trust me when I tell you, it's the truth.
There are those that have worked multiple decades in play-by-play, and I'll bet each and every one of them has been asked at some point, 'hey, why don't you write a book?'. Sounds easy enough, I'm sure. But when you really think about it, how can a person be expected to fit 40 plus years of work into a book that wouldn't be the size of a dictionary?
More on that in a moment. I was wondering what makes someone in Swirsky's position to write a book. So, I asked him. He outlined the main reason he decided to put pen to paper and tell some of his favorite stories and recall good memories.
"Over the past several years I was approached by several publishers and writers who were interested in detailing my journey in sports broadcasting, featuring my stops calling major college athletics and NBA basketball in addition to sports talk." Swirsky told me. "I was reluctant to do so but a year ago I had a change of heart knowing 2022-23 Bulls season would be my 25th in the NBA, including my 2-thousandth NBA play-by-play game."
Swirsky didn't use a sportswriter or an author to tell his tale. "For years I have saved notes and decided to write the book myself, in my own words. I love my job. I have no desire to retire. I want to continue broadcasting Bulls game for many more years as long as my health and clarity allow me to do so." he said.
"I love working with Bill Wennington and each and every day I have the same enthusiasm of calling a Bulls game like I did as a five-year-old child calling games off a TV. I have the utmost respect for the Reinsdorf  family and our entire organization.  I just felt this was the right time to write a book."
I have followed Swirsky's career closely and gotten to know him over the years. Growing up in Chicago, I was fortunate enough to hear him in his early days here, at the old WCFL (now ESPN 1000), where he became one of the pioneers of sports talk radio. He's called games on radio and television.
For DePaul, Michigan, select White Sox games, the Raptors and now over the last nearly 2 decades, the Bulls. That's a lot of experience and a lot of experiences for one person. It made 'editing' the book a little difficult.
"I could have easily written another 100 pages featuring additional sports personalities and stories." Swirsky said. "But I elected to highlight specifics of a timeline allowing the reader to understand that my quest to reach a childhood goal of broadcasting NBA basketball was met with challenges, setbacks and ultimately persevering through hard work, focus, passion and positivity."
Writing books can be a way to look back on a career. Swirsky if far from done. He never really reflected on things, because he was always looking forward. But the retrospective allowed him to realize a few things along the way.
"I would say this. I am my own worst critic. I very seldom look back on my career. While I was writing "Always A Pleasure" I had to stop and truly reflect how blessed I am to be in the position where I am today. I never take it for granted. Never have. Never will." Swirsky said. "Nothing is easy. It's hard. This business can be exhilarating yet so difficult. I never get too high nor too low although I'm very sensitive and my insecurities get the best of me which is probably not a good thing , especially in radio-television."
In looking back there's bound to be a few lessons learned from the past. Swirsky did find a few things in writing the book that he remembered, educated him along the way. "I learned that anyone who applies themselves, making  a commitment to work on their  skill set, and their weaknesses through hard work, dedication, passion and purpose, can be successful." he said. 
"For example, not every professional athlete is going to hit .330. Let's say another player is hitting .240. What is keeping him in the big leagues? Is it his  glove,  his ability to play multiple positions?  His  character in the locker-room? The same principle is in effect in our industry. Maximize your strengths and do it with a great attitude, humility and kindness."
Swirsky's book details his interactions with some very familiar people in the business and the sports world. "I have plenty of stories featuring some of the biggest names in sports ranging from Hall of Fame baseball star Willie Mays who many consider perhaps the greatest player of all time to Kobe Bryant who left our world way too soon." he says. "When you've been a professional broadcaster for 46 years, one  meets many, many players, coaches, executives, media and sports personalities along the way." 
The one thing you can say about Swrisky, is he is real. There's no pretense or facade. A genuine human being that is interested in what people have to say. Athletes, coaches, broadcasters and yes, even fans. His book has been reviewed by some of the greats. Mike Breen, Chris Bosh and even Steph Curry. Here's the 2-time NBA MVP's take on Swirsky and the book.
Having known Chuck since my days as a still-developing youth player in Toronto, where my dad was a member of the Raptors, I can attest to the fact that his passion for people and basketball is deep and sincere.
Chuck's unique desire to mentor young people, especially minorities and those of different cultures and backgrounds, will help inspire those who share the same dreams, dreams that enabled him to persevere to the top of his profession.
I'm proud of Chuck, and excited that others can become enlightened by his exciting broadcasting journey, which includes nearly 25 years in the NBA and, of course, a trio of Curry family members shooting from the stars, just like him.
A book written by someone as accomplished in this industry as Swirsky draws interest because of who he is. But the Bulls' play-by-play man is always thinking of others and trying to help where he can, just like Curry said. Along with stories, he lends his knowledge and relates it to those who are already in broadcasting and those trying to get in.
"I'm hoping those in our industry who read the book even those outside the radio-tv, new media field will come away knowing that perseverance is a powerful resource to help withstand the emotional heartache of rejection, disappointment and loneliness." said Swirsky. He adds, "I have experienced everything. The good. The bad. The ugly. I'm talking all levels. My message is to stay true to your core values. In this case, my foundation is built on respect, kindness, honesty, sincerity and selflessness."
Given the opportunity to beam about the finished product, Swirsky in typical fashion, deflected any praise. Simply saying, "I am very humbled and appreciative of  the professionalism of the book's publisher, Eckhartz Press. They allowed me to be me. That's all I wanted. Mission accomplished. I am grateful."
The entire industry should be grateful for people like Swirsky. There are so few in the business who are as kind and caring as he is. There are just as few people that take interest in others, and help mentor the next generation like Chuck. Inspiring stories, a career chronicle and life lessons, "Always a Pleasure" is going to be on my must-read list for the holidays. Congrats "Swirsk" keep up the great work.
Andy Masur is a columnist for BSM and works for WGN Radio as an anchor and play-by-play announcer. He also teaches broadcasting at the Illinois Media School. During his career he has called games for the Chicago Cubs, San Diego Padres and Chicago White Sox. He can be found on Twitter @Andy_Masur1 or you can reach him by email at Andy@Andy-Masur.com.
Jared Greenberg Took Leap of Faith With NBA on TNT
"You walk into the studio here in Atlanta on any given night and it's a who's who of some of the greatest players of all time."
It all started as a student in a television production elective class at Mahwah High School for Jared Greenberg. Largely surrounded by seniors, Greenberg was a freshman enamored with sports and athletics with a yearning to develop the skills necessary to compete at a high level.
While he affirms that he struggled both academically and on the playing field, his penchant for professional sports remained, frequently consuming them by listening to the radio and watching ESPN and other sports coverage.
One day in class, Greenberg's high school teacher was told WRPR 90.3 FM, a radio station affiliated with Ramapo College, was looking for high school student volunteers to operate the board and schedule music to play over the air.
Greenberg was eager for a way to stay in the landscape of professional sports, and took full advantage of the chance. On his first day at the station, Greenberg, then-14 years old, was driven by his father on a Sunday afternoon and distinctly remembers turning on the station's FM transmitter. In that very moment, he realized broadcast media was the industry which he desired to work in.
After some time passed playing music on the air, he approached the management team at the radio station about hosting a sports talk show, an idea the station was open to and gave him the chance to pioneer. He then asked to call play-by-play for some of the college's basketball and baseball games and was subsequently given permission.
"Once I took advantage of that opportunity, everything kind of clicked for me," Greenberg said. "I could turn my passion for watching and talking about sports into a career… and [the] focus for my entire life changed."
Greenberg's decision to matriculate at Hofstra University was at the suggestion of CBS Sports and YES Network broadcaster Ian Eagle, who he met at 15 years old while credentialed at a professional sporting event.
During his time on the island, he worked a majority of the football and basketball games as a play-by-play announcer on 88.7 WRHU-FM, the college's award-winning campus radio station. In the summer preceding his first semester at the school though, Greenberg drove from Mahwah, N.J. to Hempstead, N.Y. to participate in the station's required training class. Four years later, he graduated with over 200 live game broadcasts under his belt, along with additional experience producing sports talk and morning drive programming.
"I spent more time at that radio station and [was more] involved in that radio station than anything else on campus," Greenberg said. "I understand that education is important and classroom work is vital, but I think the most important step to success in this industry is gaining practical experience. I think what gets undervalued at college radio and TV stations is real-life, real-world experience."
Near the end of his time in college, Greenberg worked as a public relations intern with the New York Giants. That experience was short-lived though, as the statistician for radio play-by-play announcer Bob Papa did not show up to a home game, leading Greenberg to be asked to fill in on short notice. Greenberg did his best to quickly adapt to the experience, and remained in it for several years thereafter.
"Just learning from Bob Papa and Carl Banks, and I got to work with Chris Carlin who was often filling in for Bob or doing our postgame show; it was the most surreal experience," Greenberg said. "….I've been a close mentee and friend of Ian Eagle for years, so to have two of the very best play-by-play voices in football [and] just [get] to be so close to [them] and learn from them has really been priceless for me."
Around the same time in his career, Greenberg worked with the Newark Bears, an unaffiliated Atlantic League team, in which he served as the team's media relations manager and broadcaster for all road games. He had previously been with the organization in high school as a broadcast associate, working directly with lead play-by-play announcer Dave Popkin to gain exposure and experience covering professional sporting events.
Up until this point in his career, Greenberg was focused on working in radio largely because it was the medium from which most of his experience derived. Yet his early chances to work as a sideline reporter on select television broadcasts at Hofstra University made him more sentient of potentially working in television.
As a freelance reporter at News 12, Greenberg was responsible for being on location and acting as a full-throttled multimedia journalist. He would then sometimes be asked to host the sport segment on the news at night.
"I was still only covering sports, but it was obviously through a different lens literally and figuratively," Greenberg explained. "….With a newcast, you're being told you're on at 10:20 and you've got 90 seconds to deliver all this information you have. It's a lot different to fit it in that short period of time. Also, you can't be a second late because if you're a second late, you throw off the entire newscast."
Greenberg assimilated back into working at a sports network when he was hired by the Madison Square Garden Company to host programming on the now-defunct MSG Varsity channel. Additionally he worked as a play-by-play announcer for the Northeast Conference on ESPN and as a digital host for the New York Giants.
"I loved the idea of doing some studio hosting; some play-by-play; some sideline reporting; [and] some anchoring in a studio in terms of a news broadcast doing sports," Greenberg said. "I loved the idea of doing so many different things."
Greenberg returned to working in radio when he was hired by SiriusXM as a host on its NBA radio station, contributing to various programs including Out of Bounds, FanDuel Fantasy Basketball and Off the Dribble.
"I think it's sometimes difficult to remember that what you find interesting or what you want to talk about is not what the general public or the mass audience wants to hear or listen to," Greenberg said.
"I think it's a really hard balance; there's no exact science on how to figure that out…. This is a really special art form that if you're going to be good at it, it takes a lot of energy and time to invest in how to really capitalize on all of that."
As a child, Greenberg always wanted to be a professional basketball player. Instead, he resorted to covering the game and received a chance to do so with the league itself when he signed on with NBA TV in 2005 as a voiceover artist.
During his job interview with NBA TV, he remembers being told that he would never be on television with the network and that if he were to be hired, it would be to strictly perform voiceovers for game highlights and other programming.
"You've got to be great at the job you're hired [for], but never satisfied with the position you're in and always reaching for more without overreaching," he said. "….For me, that was a position of me being motivated."
One year later, Greenberg was being utilized as a fill-in television host, a role that expanded when the network was purchased by Turner Sports in 2012 and subsequently moved to Atlanta.
Previously, Greenberg never foresaw himself moving away to advance his career, as he was working in the industry's top market; however, the opportunity to work with Turner Sports was simply too good of an offer to pass up.
"I had never been to Atlanta prior to auditioning for the role I got," he said. "It was a weird feeling. I was getting a promotion but I'm also leaving the number one media market."
Within his first week of employment, he was pulled aside by Ernie Johnson and Charles Barkley to be formally welcomed to the family. It was a moment that had profound meaning and impact for Greenberg as he sought to assimilate into his new lifestyle.
"You walk into the studio here in Atlanta on any given night and it's a who's who of some of the greatest players of all time," Greenberg said. "It's just a chill atmosphere, and one of the biggest things about Tuner is that they don't put up [with] or hire, quite frankly, any of that diva mentality.
"Everybody is so low key, and that tone is set with Charles Barkley who is… the face of all of this. He is the most approachable, giving person you could ever imagine for being a household name."
Over the years working with Turner Sports on both TNT and NBA TV, Greenberg has hosted The Jump, NBA GameTime, Making The Call and, of course, Shaqtin' A Fool where he was famously picked up on set by Hall of Fame center Shaquille O'Neal. Greenberg seeks to accentuate the perspectives analysts bring to each program with the goal of making the content appealing for viewers.
"You can't just ask a blanket question to an analyst or set them up in a blanket way," Greenberg said. "You have to learn to play to their strengths [and] set them up for things they are passionate about to get the most out of them. That's just been a really cool experience."
As a television host, Greenberg relies on his preparation to be able to adapt to various scenarios, whether those be on a hard or soft news basis. The same premise applies when preparing to work as a sideline reporter for the NBA on TNT. The essence of the role itself was explained to him by the late Craig Sager, a standout sports reporter known for his flamboyant outfits and effervescent personality.
"You talk so much about relationship-building in every industry you go into, but particularly in this one, it truly helps you to succeed," Greenberg said. "….I try to maximize my time on the ground that you couldn't simply get from googling or opening up your local newspaper. I want to give that perspective."
Through his sideline reporting, Greenberg is more or less able to localize the national coverage because of the incomparable access the network receives through relationships with players and team personnel. Whereas regional broadcasters often have a direct connection through their team by virtue of the nature of their employment or ownership of the regional sports network, national reporters usually have no affiliation to a particular team, giving them more latitude in topic selection and delivery.
"A lot of the time, they're not there to report the news; they're there to be an infomercial for that organization," Greenberg said of regional broadcasters. "For us we have the leeway to tell the story as it is without worrying about any P.R. consequences."
Greenberg combines both his television hosting experience and reporting acumen as the host of the newly revamped NBA CrunchTime on the NBA league app. Over the years, there have been many networks that have tried to institute whiparound coverage. NFL Red Zone hosted by Scott Hanson is uniquely positioned because of its longevity and ability to show every touchdown from every game, as the sport of football has bursts of action. Conversely, the action is relatively continuous in basketball and the bursts are not necessarily predictable, so it is fundamental Greenberg be able to pivot at a moment's notice.
"It's not even just the nonstop action," Greenberg explained. "It's how different we are from football, and I think it's important for people to understand that [who] are asking why [we don't] do this every night. At 1:00 on Sunday, there's six or eight games going on simultaneously every [week]. For us, the calendar and the schedule changes every night."
Tonight, all but four NBA teams are active, meaning that Greenberg will be live on the NBA league app bringing viewers the most urgent action on NBA CrunchTime. There have been several iterations of Greenberg's "passion project" over the last six seasons, airing on various different platforms. In this new format, the program will try to appeal to all types of basketball fans, whether they be focused on sports betting, fantasy sports or gaining a pulse of the action around the league as a whole.
"We're going to have the opportunity… to deliver people what I think is a new way of watching sports and understanding the consumer," Greenberg said. "It's us really learning who that consumer is of our content…. We're going to deliver you the very latest and the biggest moments as it's happening in every game. When the schedule is right for us, we're going to do it as much as we can."
Being aware of movement in the industry helped Greenberg understand the direction of Turner Sports and how he could help facilitate its goals, and these were aspects of his interview and subsequent audition that surely helped differentiate him from other candidates.
Appropriately preparing for on-air work and professional interactions has rounded Jared Greenberg into a multimedia reporter and journalist eager to improve at his craft every day on the job that has given him a chance to cover the NBA All Star Game, NBA Finals, NBA Summer League and countless numbers of marquee matchups. He is grateful for all of the opportunities he has been afforded throughout his time in sports media, and looks to inspire young professionals to pursue their dreams through persistence and adaptability.
"Something that's taken me a really long time to be half-decent at is being a good person to the people around you," Greenberg said. "Even though this is such a big industry and there's so much going on and there's so many moving parts, really it's a small industry…. Somebody knows somebody who knows you and has access to you. Be a good person, treat people respectfully and understand that you can't step over people to get to where you want to go."
Derek Futterman is a features reporter for Barrett Sports Media. In addition, he serves as the production manager for the New York Islanders Radio Network and lead sports producer at NY2C. He has also worked on live game broadcasts for the Long Island Nets and New York Riptide. He previously interned for Paramount within Showtime Networks and wrote for The Long Island Herald. To get in touch, find him on Twitter @derekfutterman.