Content Grab Bag: Seth Harp's Biggest What Ifs
"We're all in this together, right? That's why Barrett Sports Media is creating a content grab bag and we're asking everyone to pitch in."
Good hosts and shows aren't struggling for content right now, but who knows how long it will be before we get live sports again? Sure, the NFL Draft is coming up, but do you know what you're going to do once the stories generated by that event have run their course? Hell, we'll have been without sports for nearly a month and a half at that point.
We're all in this together, right? That's why Barrett Sports Media is creating a content grab bag and we're asking everyone to pitch in.
Got an idea that can help someone else? Do you have a perfect bit in mind, but maybe your situation has changed and now you have nowhere to pull it off? Don't let it go to waste! If you want to contribute, reach out to Demetri Ravanos on Twitter.
Our first contribution comes from Seth Harp, former program director and host at 97.3 the Game in Jacksonville, Florida. No NCAA Tournament, no Masters, and no anything else is going to lead to a lot of "what if" conversations. That was the inspiration for his contribution.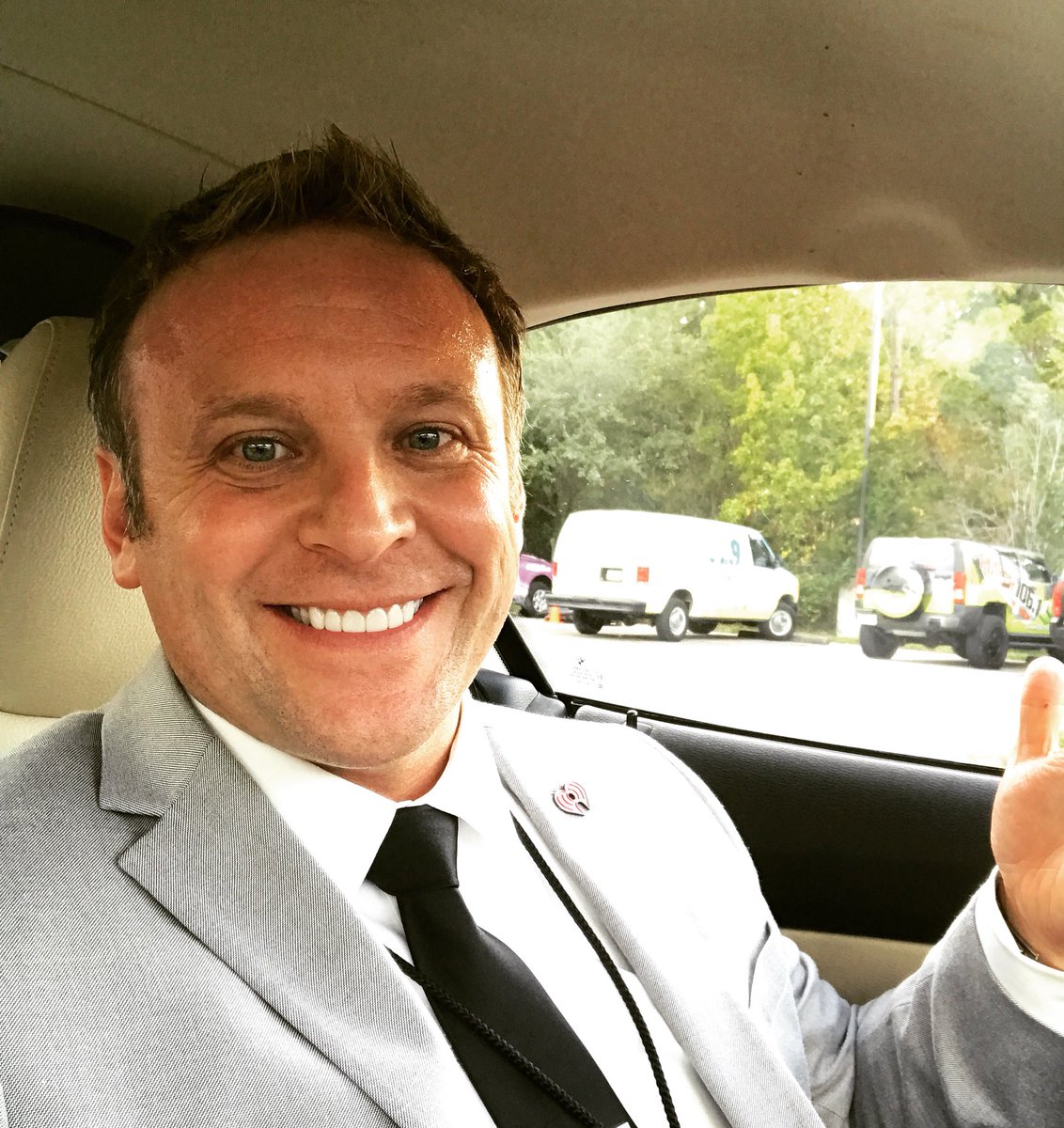 ---
Exploring Sports What Ifs
by Seth Harp
What if? Two words that sports fans ask themselves as they search the depths of their grey matter for endless answers. Today Kansas and Dayton Basketball fans are asking the same question. Could Lakers and Bucks fans be asking themselves the same question in a few months?  
Just this spring alone we could fill an entire archive. What if Tiger successfully defended his Masters Title?  What if a Mid Major won the NCAA tournament?  And to add a dark layer – What if sports continued to be played and we lost some major stars and personalities because of arrogance and greed?  Thankfully we will never have to answer that last question.    
As we enter a sports "No Man's Land"  I wanted to spend some time asking What if ? For the purpose of this exercise, I've set three criteria.    
First we eliminated scenarios that involved players with chronic injuries. What if Grant Hill could've stayed healthy? What if Terrell Davis stayed healthy? Too much room for maneuverability.   
Second, I eliminated trades and draft picks. What if Portland drafted Michael Jordan? What if the Charlotte Hornets didn't trade Kobe Bryant?  What if the Red Sox kept Babe Ruth? This would've turned into a Star Wars sports scenario. I just didn't have the strength or patience for that! 
Finally, I eliminated what I call "grandiose scenarios". What if the AFL and NFL never merge? What if baseball eliminates segregation earlier or waits longer? The possibilities of these scenarios are too fantastical and the infinite far too great. Instead this exercise will be isolated to one time events and decisions – a single lynch pin that was pulled.   
With that, here are my top 5 "what ifs" in sports history.
5. What if Kenyon Martin doesn't break his leg during the 2000 NCAA tournament?   
Kenyon Martin was the best college basketball player in the country for Cincinnati and Bob Huggins during the 2000 season. They spent 12 of 18 weeks ranked #1 back when that meant something. Martin won the Rupp Trophy, Wooden Award, Naismith Trophy, etc. You see where this is going. 
Martin broke his leg against St. Louis in the Bearcats first game of the Conference USA tourney.  They ended up losing to the Bilikins by 10.  They had just beat St. Louis by 43 points in their regular season finale. The committee rewarded Huggins and Cincinnati for a great season and kept them as a #2 seed. They were able to beat UNC Wilmington in the opening round before falling to Tulsa in the second round. Michigan St would go on to beat Florida to win the national title a few weeks later. This remains Tom Izzo's only title at Michigan St. Do he and the Spartans beat a healthy Martin and company? 
A non-power conference team still hasn't won a title since UNLV. An awkward landing 20 years ago would continue this streak into the third decade of this century. How much longer will that last? Dayton, Gonzaga and San Diego St would've loved to have taken that test. 
4.  What if Ted Williams didn't miss 5 seasons of his career due to war?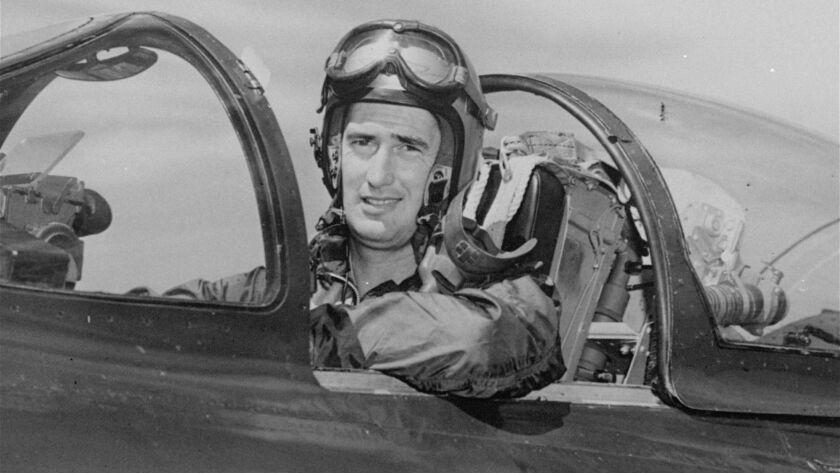 Ted Williams may always remain the pinnacle of character on and off the field for sports figures, the George Washington of baseball. He did miss  three full seasons (1943-45) and the better parts of (1952-53) as a fighter pilot. What would have Ted Williams career numbers have been if the World didn't lose its collective in the middle of the 20th century? 
I took the previous two years of Williams seasons and two years following each war for the most accurate assessment. Here is what I came up with. For the WWII he missed out on 182 hits per season. His home run average would've been 36 per season along with RBI 124. Add in the missed numbers during the Korean War shortened season he missed out on 219 base hits 44 more home runs and another 161 RBI.   
Williams's actual career stats: 2654 hits, 521 home runs, and 1839 RBI
His career stats if he played instead of going to war: 3419 hits, 673 home runs, and 2496 RBI 
Williams would have ranked second only to Ruth in career Home Runs and would still hold MLB's record for career RBI.
3.  What if baseball doesn't go on strike in 1994?  
Trying to get a handle on everything that could've happened here is like trying to ride a rabid bull while you are drunk and blindfolded. When the 1994 baseball season stopped in August here are just a few things that were taking place.  
The Montreal Expos were 74-40 and had the best record in baseball.  Moises Alou, Marquis Grissom, Larry Walker, Pedro Martinez and the list goes on. The Expos were loaded.    
The Yankees were 70-43 and were looking for bullpen help. They were interested in Cubs closer Randy Myers. The Cubs were said to want a skinny minor league shortstop by the name of Derek Jeter in return.  With the strike looming the Yankees never really pursued it.    
Giants 3rd Baseman Matt Williams had 43 HR.  This was a HUGE deal.  Just 18 HRs away from Roger Maris. Before McGwire and Sosa's Steroid surge, the single season HR was the sports Holy Grail. Williams's pace put him at 59. What drama that would've been. 
Tony Gwynn was hitting .394 – Would Gwynn have been able to supplant Ted Williams as the last .400 hitter? Probably not.  But it would have been a fun September.   
2.  What if Drew Brees picked the Dolphins instead of the Saints in 2006? 
Brees will likely go over the 80,000 career passing yard threshold this season. If he stays ahead of Brady, it will be at least a decade before any other player even approaches his statistical level. If Drew Brees would have picked South Florida over the Big Easy back in 2006, Nick Saban likely stays and never leaves for Tuscaloosa. This has such a cascading effect it almost violates my fantastical rule I employed at the beginning of this piece.
Saban's 5 titles and decade of dominance are in their own category.  Here are just a few butterfly effect scenarios that play out if he stays with the Dolphins.
Saints never win a Super Bowl
Tommy Tubberville doesn't lose job (Cam Newton probably doesn't go to Auburn then)
Urban Meyer Stays at Florida
Tim Tebow wins a 3rd Title 
Les Miles and LSU win multiple National Titles
College Football coaching salaries rise but don't sore 
The Dolphins are actually competitive and relevant 
The Patriots dynasty looks a lot different with Brees in division
1.    What if Baseball had PED testing in place during the mid 90's?
Oh wow! Well, what does baseball look like today! Now we look back on the steroid era in baseball with the arrogance of first class passenger on the Titanic.   
Here is what is likely different.
Roger Maris single season HR record of 61 still stands. Bonds (73), McGwire (70 and 65), and Sosa (66, 64, and 63) all go away.   
Hank Aaron's career HR record still stands. 755 still sits atop the mount. Today we would wonder if Albert Pujols would limp to the finish line for a crack at it. He would likely need around 4 healthy seasons to do it.   
Bond's adjusted career line would be 585 home runs and 1700 RBI. That give him a Reggie Jackson statistical career and is probably good enough to make him a first ballot Hall of Famer.  
Roger Clemens doesn't win 4 more Cy Young awards. Clemons won over 162 games after leaving the Red Sox to join the Blue Jays following the 1997 season. He finished his career with 354 wins.  Does he even get to 275 let alone 300 without some juice?
Baseball would have an almost entirely different history. The question is would we have consumed it? 
What are your greatest sports what ifs? What are your listeners'? Come with a few theories on how things unfold in your alternate history and watch the reactions and willingness to play along explode!
Being Wrong On-Air Isn't A Bad Thing
…if you feel yourself getting uncomfortable over the fact that you were wrong, stop to realize that's your pride talking. Your ego. And if people call you out for being wrong, it's actually a good sign.
In the press conference after the Warriors won their fourth NBA title in eight years, Steph Curry referenced a very specific gesture from a very specific episode of Get Up that aired in August 2021.
"Clearly remember some experts and talking heads putting up the big zero," Curry said, then holding up a hollowed fist to one eye, looking through it as if it were a telescope.
"How many championships we would have going forward because of everything we went through."
Yep, Kendrick Perkins and Domonique Foxworth each predicted the Warriors wouldn't win a single title over the course of the four-year extension Curry had just signed. The Warriors won the NBA title and guess what? Curry gets to gloat.
The funny part to me was the people who felt Perkins or Foxworth should be mad or embarrassed. Why? Because they were wrong?
That's part of the game. If you're a host or analyst who is never wrong in a prediction, it's more likely that you're excruciatingly boring than exceedingly smart. Being wrong is not necessarily fun, but it's not a bad thing in this business.
You shouldn't try to be wrong, but you shouldn't be afraid of it, either. And if you are wrong, own it. Hold your L as I've heard the kids say. Don't try to minimize it or explain it or try to point out how many other people are wrong, too. Do what Kendrick Perkins did on Get Up the day after the Warriors won the title.
"When they go on to win it, guess what?" He said, sitting next to Mike Greenberg. "You have to eat that."
Do not do what Perkins did later that morning on First Take.
Perkins: "I come on here and it's cool, right? Y'all can pull up Perk receipts and things to that nature. And then you give other people a pass like J-Will."
Jason Williams: "I don't get passes on this show."
Perkins: "You had to, you had a receipt, too, because me and you both picked the Memphis Grizzlies to beat the Golden State Warriors, but I'm OK with that. I'm OK with that. Go ahead Stephen A. I know you're about to have fun and do your thing. Go ahead."
Stephen A. Smith: "First of all, I'm going to get serious for a second with the both of you, especially you, Perk, and I want to tell you something right now. Let me throw myself on Front Street, we can sit up there and make fun of me. You know how many damn Finals predictions I got wrong? I don't give a damn. I mean, I got a whole bunch of them wrong. Ain't no reason to come on the air and defend yourself. Perk, listen man. You were wrong. And we making fun, and Steph Curry making fun of you. You laugh at that my brother. He got you today. That's all. He got you today."
It's absolutely great advice, and if you feel yourself getting uncomfortable over the fact that you were wrong, stop to realize that's your pride talking. Your ego. And if people call you out for being wrong, it's actually a good sign. It means they're not just listening, but holding on to what you say. You matter. Don't ruin that by getting defensive and testy.
WORTH EVERY PENNY
I did a double-take when I saw Chris Russo's list of the greatest QB-TE combinations ever on Wednesday and this was before I ever got to Tom Brady-to-Rob Gronkowski listed at No. 5. It was actually No. 4 that stopped me cold: Starr-Kramer.
My first thought: Jerry Kramer didn't play tight end.
My second thought: I must be unaware of this really good tight end from the Lombardi-era Packers.
After further review, I don't think that's necessarily true, either. Ron Kramer did play for the Lombardi-era Packers, and he was a good player. He caught 14 scoring passes in a three-year stretch where he really mattered, but he failed to catch a single touchdown pass in six of the 10 NFL seasons he played. He was named first-team All-Pro once and finished his career with 229 receptions.
Now this is not the only reason that this is an absolutely terrible list. It is the most egregious, however. Bart Starr and Kramer are not among the 25 top QB-TE combinations in NFL history let alone the top five. And if you're to believe Russo's list, eighty percent of the top tandems played in the NFL in the 30-year window from 1958 to 1987 with only one tandem from the past 30 years meriting inclusion when this is the era in which tight end production has steadily climbed.
Then I found out that Russo is making $10,000 per appearance on "First Take."
My first thought: You don't have to pay that much to get a 60-something white guy to grossly exaggerate how great stuff used to be.
My second thought: That might be the best $10,000 ESPN has ever spent.
Once a week, Russo comes on and draws a reaction out of a younger demographic by playing a good-natured version of Dana Carvey's Grumpy Old Man. Russo groans to JJ Redick about the lack of fundamental basketball skills in today's game or he proclaims the majesty of a tight end-quarterback pairing that was among the top five in its decade, but doesn't sniff the top five of all-time.
And guess what? It works. Redick rolls his eyes, asks Russo which game he's watching, and on Wednesday he got me to spend a good 25 minutes looking up statistics for some Packers tight end I'd never heard of. Not satisfied with that, I then moved on to determine Russo's biggest omission from the list, which I've concluded is Philip Rivers and Antonio Gates, who connected for 89 touchdowns over 15 seasons, which is only 73 more touchdowns than Kramer scored in his career. John Elway and Shannon Sharpe should be on there, too.
Money Isn't The Key Reason Why Sellers Sell Sports Radio
I started selling sports radio because I enjoyed working with clients who loved sports, our station, and wanted to reach fans with our commercials and promotions.
A radio salesperson's value being purely tied to money is overrated to me. Our managers all believe that our main motivation for selling radio is to make more money. They see no problem in asking us to sell more in various ways because it increases our paycheck. We are offered more money to sell digital, NTR, to sell another station in the cluster, weekend remotes, new direct business, or via the phone in 8 hours.
But is that why you sell sports radio?
In 2022, the Top 10 highest paying sales jobs are all in technology. Not a media company among them. You could argue that if it were all about making money, we should quit and work in tech. Famous bank robber Willie Sutton was asked why he robbed twenty banks over twenty years. He reportedly said," that's where the money is". Sutton is the classic example of a person who wanted what money could provide and was willing to do whatever it took to get it, BUT he also admitted he liked robbing banks and felt alive. So, Sutton didn't do it just for the money.
A salesperson's relationship with money and prestige is also at the center of the play Death of a Salesman. Willy Loman is an aging and failing salesman who decides he is worth more dead than alive and kills himself in an auto accident giving his family the death benefit from his life insurance policy. Loman wasn't working for the money. He wanted the prestige of what money could buy for himself and his family. 
Recently, I met a woman who spent twelve years selling radio from 1999-2011. I asked her why she left her senior sales job. She said she didn't like the changes in the industry. Consolidation was at its peak, and most salespeople were asked to do more with less help. She described her radio sales job as one with "golden handcuffs". The station paid her too much money to quit even though she hated the job. She finally quit. The job wasn't worth the money to her.
I started selling sports radio because I enjoyed working with clients who loved sports, our station, and wanted to reach fans with our commercials and promotions. I never wanted to sell anything else and specifically enjoyed selling programming centered around reaching fans of Boise State University football. That's it. Very similar to what Mark Glynn and his KJR staff experience when selling Kraken hockey and Huskies football.
I never thought selling sports radio was the best way to make money. I just enjoyed the way I could make money. I focused on the process and what I enjoyed about the position—the freedom to come and go and set my schedule for the most part. I concentrated on annual contracts and clients who wanted to run radio commercials over the air to get more traffic and build their brand.
Most of my clients were local direct and listened to the station. Some other sales initiatives had steep learning curves, were one-day events or contracted out shaky support staff. In other words, the money didn't motivate me enough. How I spent my time was more important.
So, if you are in management, maybe consider why your sales staff is working at the station. Because to me, they'd be robbing banks if it were all about making lots of money.
Media Noise: BSM Podcast Network Round Table
Demetri Ravanos welcomes the two newest members of the BSM Podcast Network to the show. Brady Farkas and Stephen Strom join for a roundtable discussion that includes the new media, Sage Steele and Roger Goodell telling Congress that Dave Portnoy isn't banned from NFL events.
Podcast: Play in new window | Download
Subscribe: RSS