As Humans Fight To Survive, Baseball Fights Over … Money?
"Jay Mariotti writes that baseball isn't as essential to our lives as we thought."
If not for years of plummeting TV ratings, 3 1/2-hour games that defy 21st-century life, an electronic sign-stealing scandal that didn't punish guilty players, a juicing/dejuicing of balls that smacks of institutional cheating akin to PED use, marketing failures that reduce Mike Trout to a niche endorser and a sleepy reality that few people under 50 give a damn, then, sure, we could accept a syrupy premise: Resuming baseball would provide a spiritual and symbolic lift to a country still largely trapped in isolated misery.
But, to be blunt as a beanball, this is a sport in slow, clumsy decline, incapable of engendering the hope so potent when it served as a soothing pastime amid previous crises. And as Covid-19 continues to take lives and scramble coronavirus hotspots like a game of whack-a-mole, baseball isn't endearing itself to the masses anyway. Yep, owners and players actually are engaging in the same labor warfare that repulses fans in normal times, much less during the medical catastrophe of our time. Given the existential option of billionaires vs. millionaires — pandemic version — or being droplet-assaulted in a grocery store by a maskless serial sneezer, you know what?
I just might choose Aisle 9.
The Doors and R.E.M. are warming up, ready to ponder the apocalypse. Here we have Dr. Donald J. Trump, ignoring warnings from Dr. Anthony Fauci and the World Health Organization that deadly consequences await if the American economy reopens too quickly. Here we have the predictable emerging whistleblower, the former chief of a federal agency responsible for developing a coronavirus vaccine, warning of "the darkest winter in modern history.'' Here we have one nation, under God, quite divisible by those who care about precaution and staying safe and those who want to throw Spread The Virus parties with no regard for human life. Yet like some reality-deaf hybrid of cats, dogs, Hatfields, McCoys, Scorpions, Sub Zeroes, Krees, Skrulls, Trumpers and anti-Trumpers, the basebrawlers prefer to resume their age-old duel over revenues at the worst imaginable moment.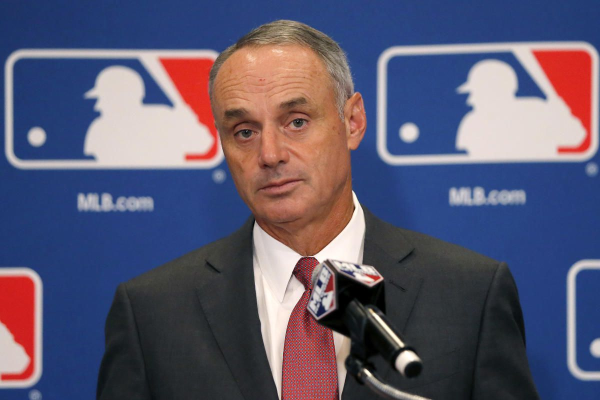 The owners want players to accept a 50/50 split in an 82-game season, beginning in early July, that would feature geographical pods and expanded playoffs … the players say they've already agreed to prorated salaries based on the number of 2020 games played … the owners say an absence of paying customers will cost them 40 percent of total revenues … the players don't want a salary cap and don't trust the owners, never have, and want to them to open the financial books to see how much teams make from lucrative media deals … the owners order a purpose pitch thrown at union leader Tony Clark.…and one of the game's prominent pitchers, Tampa Bay's Blake Snell, becomes the first of no doubt many players to say he'll sit out this season under the revised financial terms.     
"Just not worth it,'' Snell told followers while answering questions on his Twitch channel. "Y'all gotta understand, man, for me to go — for me to take a pay cut is not happening, because the risk is through the roof. It's a shorter season, less pay. No, I gotta get my money. I'm not playing unless I get mine, OK? And that's just the way it is for me. Like, I'm sorry you guys think differently, but the risk is way the hell higher and the amount of money I'm making is way lower. Why would I think about doing that?"
And all the while, there's a sense the owners aren't as headstrong about the most critical issue of any resumption-of-sports discussion: preventing virus outbreaks and keeping all players and employees safe. Major League Baseball is preparing a document addressing safety and health protocols, reports USA Today, and players and team personnel will be required to take regular tests for the virus — and also will be asked not to spit, extend high-fives, sign autographs, take photos with fans or use ride-sharing services such as Uber and Lyft. But with hospitals, laboratories and nursing homes in hard-hit areas still plagued by test shortages, how can MLB and other leagues, in good conscience, hoard kits and deplete public supplies just to salvage some of their lost billions?
Do the painful math: Dozens of players, managers, coaches, doctors, trainers, groundskeepers, security officers, clubhouse attendants, cooks and other support members — in a league of 30 teams — would need to be routinely tested during a season that could last five months. I don't care if teams purchase kits from private vendors; those tests should be prioritized for patients and doctors who need them. This also applies to the NBA, which weighs whether to resume its season within an isolated "campus'' in Las Vegas and/or Orlando, and entities that either are returning or leaning that way: NASCAR, the PGA Tour and Major League Soccer.
The incremental reopening of America likely will lead to a new wave of the virus — "needless suffering and death,'' says Fauci — that makes the resumption of sports even more delusional and ill-advised. But baseball commissioner Rob Manfred and the owners, contrary to the measured and health-first mandate of NBA commissioner Adam Silver, refuse to hear anything except the eerie silence of locked ballpark turnstiles. This has led to unfortunate back-and-forth crossfire this week, with the players who are taking the health risks — jeopardizing themselves and family members upon returning from home ballparks each night — being attacked by critics with obvious connections to management agendas.
Illinois governor J.B. Pritzker has the owners of Chicago's two MLB franchises, Jerry Reinsdorf and Tom Ricketts, on speed dial. Think it was simply coincidence when he launched this bomb: "I realize that the players have the right to haggle over their salaries, but we do live in a moment where the people of Illinois and the people of the United States deserve to get their pastime back — to watch, anyway, on television. If they're able to come up with safety precautions, as has been suggested by Major League Baseball, that works, I hope the players will understand that the people of our United States need them to recognize this is an important part of leisure time that all of us want to have in the summer: to watch them play baseball, to root for our favorite teams. We need that back. We need that normalcy. I must say I'm disappointed in many ways that players are holding out for these very, very high salaries and payments during a time when I think everybody is sacrificing.''
Next time, the governor might try doing homework. The players are not "holding out for these very, very high salaries.'' The owners, in fact, are attempting to extract more from the Players Association after the union already agreed in March to reduced compensation for a coronavirus-limited season. Sadly, we are subjected to this distasteful rhetoric anyway, amid what might be our most daunting life challenge as a collective society. The world might cease to exist tomorrow, but, hey, at least the owners will have made the players look like bad guys again.
"It feels like the conversation about an MLB restart has shifted to the economic issues and that's really frustrating," tweeted Nationals closer Sean Doolittle, among the most vocal of players firing back. "Until there's a vaccine, let's focus on keeping everyone as safe as possible & minimizing the risks so we can play baseball again."
Which followed this tweet from a Doolittle feed worth following: "Bear with me, but it feels like we've zoomed past the most important aspect of any MLB restart plan: health protections for players, families, staff, stadium workers and the workforce it would require to resume a season. We need to consider what level of risk we're willing to assume."
The outspoken Reds pitcher, Trevor Bauer, was bound to weigh in, calling the owners' stance "laughable" in a video. "The ask is basically: Take more risk by getting back sooner and take less pay. We've already agreed to take … a 50 percent pay cut, and now they're asking us to take another pay cut," he said, adding in a tweet, "Same song and dance from @mlb. Leak a story. Negotiate through the media. Make players out to be the bad guys.''
He ended with gusto: "GTFO." Feel free to translate.
You might know my feelings on this topic: It's unconscionable to resume sports in a pandemic until the people in uniform know they're safe beyond doubt — and with no vaccine or cure in sight, they will not be safe. I just expected civil discourse under unprecedented circumstances, not Tonya Harding's goon whacking Nancy Kerrigan. The hypocrite award goes to ESPN analyst Mark Teixeira, who made more than $200 million during his big-league career yet thinks the players should agree to another financial haircut. Manfred himself couldn't have made a better argument.
"Players need to understand that if they turn this deal down and shut the sport down, they're not making a cent," Teixeira said. "I would rather make pennies on the dollar and give hope to people and play baseball than not make anything and lose an entire year off their career.
"This is unprecedented in the history of the Players Association. And every other year, I would stand together and say, `The owners aren't going to do this to us and we're going to get paid our full fare. If I'm going to put myself out there, I'm going to get paid a full day's wage.' The problem is you have people all over the world taking pay cuts, losing their jobs, losing their lives. Front-line workers putting their lives at risk. These are unprecedented times, and this is the one time I would advocate for the players accepting a deal like this. A 50-50 split of revenues is not that crazy. If I'm a player, I don't like it, but I'm going to do whatever I have to do to play and that means taking this deal."
So, if I'm hearing correctly, the players should bear the entire financial burden of bolstering the American psyche AND take all the health risks? And if they don't, they're the dirty rats? We're actually doing this dance during a pandemic? Teixeira, it should be noted, works for a bleeding sports network that is all but performing mass prayer sessions every night for the return of sports. Think he didn't hear "Attaboy'' a few times this week in Bristol? He also heard from the other side. "I refuse to judge someone I don't really know off of one comment, but damn this statement is just so stupid lol," Dodgers pitcher Alex Wood tweeted about Teixeira.
The owners and their management underlings, of course, wouldn't be going anywhere near a ballpark this season. They'll be ensconced in virus-proof vaults, chatting with relieved accountants. Never mind the numerous MLB players more vulnerable to the virus because of preexisting health conditions, including cancer survivors and heart patients. "There's no way I want to get sick and bring it home to our 18-month-old girl and possibly get her sick,'' A's pitcher Jake Diekman, who has autoimmune deficiencies related to colitis, told the San Francisco Chronicle.
We haven't even considered Trout, whose wife, Jessica, is due to give birth to their first child in August. He already is on record as telling NBC Sports: "What am I going to do when she goes into labor? Am I going to have to quarantine for two weeks after I come back? Obviously, I can't miss the birth of our first child.'' MLB can't conduct a realistic season if Trout is away for an extended period, or if he chooses not to play at all.
And what happens when inevitably, as seen in Dana White's hellbent push to stage UFC 249, an athlete tests positive? White didn't blink after Ronaldo "Jacare'' Souza and two of his cornermen had to be sent home, proceeding with spectator-less shows on Saturday and Wednesday and not seeming to care about a virus outbreak in his Florida quarantine bubble. Remember, this is the man-child who said, "I don't give a sh-t about the coronavirus.'' Would White even come clean if there were multiple positive tests? Wouldn't he cover it up to protect his business?
MLB and the NBA, neither a rogue operation such as UFC, have to be transparent to maintain the public trust. But MLB has had trouble with the truth in various scandals, and it scares me when Manfred and the owners shamelessly drag money into the bigger equation. If they are capable of this much, will they be completely honest about testing protocols and results? When players test positive — and they will — will MLB insist on continuing the season and risking virus breakouts? If so, money would be the driving force, not safety, and that is abhorrent.
Take me out to the ballgame, where it's OK to spare lives if owners and TV networks can squeeze in their abbreviated season.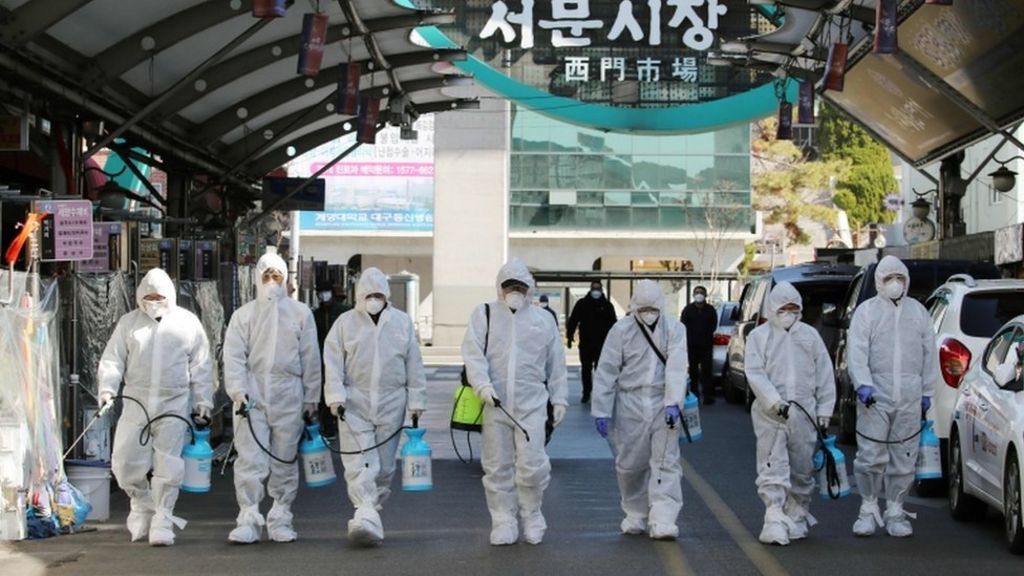 All anyone needs to know about the coronavirus is South Korea. And I don't mean those wee-hours KBO games aired by ESPN, where cardboard cutouts serve as fans and the first ball arrived from a kid inside a rolling bubble. The world had praised that country for beating back the virus, to the point of reopening schools, returning to offices and resuming sports. But bars and nightclubs also were reopened, foolishly, and a 29-year-old man who went clubbing came down with Covid-19. That quickly, more than 100 others tested positive, prompting another mass shutdown as Seoul awaits the dreaded second wave.
As the good doctors say, it takes only one positive test to unleash the pandemic monster. Somehow, that harrowing truth has eluded billionaire owners who'd rather talk money than medical sense. Thus, with twisted priorities that don't reflect the mood of a national emergency, baseball isn't as essential to our lives as we thought.
Actually, we're better off without it. As if a Mariners-Padres game in an empty ballpark really could improve your life.
Jay Mariotti, called "the most impacting Chicago sportswriter of the past quarter-century,'' is the host of "Unmuted,'' a frequent podcast about sports and life (Apple, Podbean, etc.). He is an accomplished columnist, TV panelist and radio host. As a Los Angeles resident, he gravitated by osmosis to movie projects. He appears Wednesday nights on The Dino Costa Show, a segment billed as "The Rawest Hour in Sports Broadcasting.''
Jay Mariotti, called "the most impacting Chicago sportswriter of the past quarter-century,'' writes a weekly media column for Barrett Sports Media and regular sports columns for Substack while appearing on some of the 1,678,498 podcasts in production today. He's an accomplished columnist, TV panelist and radio talk host. Living in Los Angeles, he gravitated by osmosis to film projects. Compensation for this column is donated to the Chicago Sun-Times Charity Trust.
Robert Griffin III Wants to Tell Your Story the Right Way
"Even if I do know you personally, I'm not going to bring that to the broadcast because that's not my job."
During last season's VRBO Fiesta Bowl, Robert Griffin III was part of ESPN's alternate telecast at field level alongside Pat McAfee. Suddenly, the Heisman Trophy winner took a phone call. Once he hung up the phone, Griffin divulged that his wife had gone into labor and proceeded to sprint off of the field to catch a flight. An ESPN cameraperson documented his run and jubilation as he returned home to welcome his daughter, Gia, into the world. It encapsulated just what motivates Griffin to appear on television and discuss football, and why he is one of ESPN's budding talents with the chance to make an impact on sports media and his community for years to come.
"This was an opportunity for me to go out and be different in the way that the media covers the players and truly get to the bottom of telling the players' stories the right way," Griffin said. "I look at this as an opportunity to do that."
Griffin was a three-sport athlete as a student at Copperas Cove High School, and ultimately broke Texas state records in track and field. In addition to that, he played basketball and was the starting quarterback for the school's football team as a junior and senior, drawing attention from various schools around the country. He ended up graduating high school one semester early and quickly became a star at Baylor University in both football and track and field.
Robert Griffin III's nascent talent was hardly inconspicuous, evidenced by being named the 2008 Big 12 Conference Offensive Freshman of the Year and then, three years later, the winner of the Heisman Trophy. In the end, he graduated having set or tied 54 school records and helped the program to its first bowl game win in 19 years.
Ultimately, he transitioned to the NFL in a career with many trials and tribulations, but through it all, he never lost his sense of persistence. Nearly a decade later, he returned to college, but this time as a member of the media covering the game from afar. Unlike a majority of former players though, Griffin did not formally retire from playing football when inking a broadcasting contract with ESPN.
"I haven't retired yet at all," he said. "I tell everyone that asks me the question that I train every day [and] I'm prepared to play if that call does come. I've had some talks with teams over the past two years; just nothing has come to fruition."
While Griffin's focus as a broadcaster is undeniable, he never thought about seriously pursuing sports media until his broadcast agent pushed him to do so. He was urged to take an audition at FOX Sports. Griffin broke down highlights and called a mock NFL game alongside lead play-by-play announcer Kevin Burkhardt. He was not prepared for that second part, but impressed executives and precipitously realized a career in the space may not be so outlandish after all.
Griffin then moved to ESPN where he experienced a similar audition process, this time calling a game with play-by-play announcer Rece Davis. Once the audition concluded, it was determined that Griffin would not only begin working in the industry, but that he would be accelerated because of his ability to communicate in an informative and entertaining style.
As a player, he saw the way media members covered teams – sometimes bereft of objectivity – and therefore saw assimilating into the industry as a chance to change that. Now, he is focused on telling the stories of the players en masse while being prepared to pivot at a moment's notice.
ESPN's intention was to implement Griffin on its studio coverage, but once executives heard him in the broadcast booth, the company had a palpable shift in its thinking. He was told he was ready to go out into the field and start calling games immediately, something of a surprise to him. FOX Sports felt similarly. This led to a bidding war between the two entities, which ultimately concluded with Griffin inking a contract with ESPN. He appeared over its airwaves plenty of times as a player, and even participated on a variety of studio shows in 2018 where he was almost permanently placed on NFL Live. This time around though, Griffin was suddenly preparing to work with Mark Jones and Quint Kessenich on college football games. He did not have time to consider the implications of the decision, instead diving headfirst into the craft and remaining focused on what was to come with producer Kim Belton and director Anthony DeMarco at his side.
"These guys took me under their wing, and I'm beyond indebted to them for that," Griffin said of his colleagues. "They taught me everything that I know about the industry. They taught me everything I know about how to present things to the masses to where it can be easily digestible. They've allowed me to allow my personality to shine through."
Demonstrating his personality was a facet of his makeup Griffin felt was inhibited by playing professional football, but he knows it would have been considerably more difficult to attain a chance to cover the game had he not laced up his cleats. Calling college football games with Jones accentuated his comfort in the booth because of Jones' adept skill to appeal to the viewers and penetrate beyond the sport.
"He has the way to connect different generations of listeners to hear what he's saying and perceive it in the same way," Griffin said. "To me, that's what we all strive to do in this industry is to be able to find the connective tissue between the fan who is 60 or 70 years old, and the fan who's in their late teens or early 20s."
From the beginning, everyone told Griffin to be himself and not adopt an alternate persona in front of the camera. That advice has guided him as he approaches his third year working in the industry.
"It is so hard to maintain a character or try to be someone that you're not, but if you are who you are every single day, then every time you show up on camera you will be that person," Griffin said. "I've made sure that when I stepped foot in front of that camera, I was going to be myself."
Griffin identifies his style as pedagogical to a degree, critiquing players as if he was coaching them on the sidelines. He will never look to penetrate beyond football with his criticism, as drawing conclusions and using unrelated parlance could be viewed as indecorous. In short, Griffin III knows what it means to represent ESPN.
"We're not a gossip website. We're supposed to be critically acclaimed, prestigious journalists, and at the end of the day, that's how I try to approach the job that I do. That's why I got into the business – because I felt like there was a little of that going on, especially during my career, so I would never do to somebody else what was done to me."
Over the course of his NFL career, Griffin was subject to immense criticism that went significantly beyond the gridiron. For example, sports commentator Rob Parker suggested that Griffin was not fully representative of the Black community and proceeded to question if he was a "cornball brother." The incident resulted in Parker receiving a 30-day suspension from ESPN, and after he defended his comments and blamed First Take producers in a subsequent interview, the network decided not to renew his contract.
"My goal as a member of the media is to tell players' stories the right way, and if I don't know you personally, I'm never going to make it personal," Griffin said. "Even if I do know you personally, I'm not going to bring that to the broadcast because that's not my job."
In addition to broadcasting college football games with Jones on ESPN and ABC, he also appears on-site for Monday Night Countdown, the network's pregame show leading up to Monday Night Football. Making the decision to add NFL coverage to his slate of responsibilities meant that Griffin would be able to tell more stories and utilize his knowledge of players during their collegiate careers to enhance the broadcast.
The energy that he felt attending tailgates and interacting with fans at the college level gave him a unique skill set to translate to the NFL side, leading him to present the production team with an unparalleled idea for Week 1. He wanted to race Taima the Hawk, the live game mascot for the Seattle Seahawks who flies around Lumen Field prior to the start of each home game. It was an outlandish idea, but one that made sense for television because of the visual appeal it can present.
"If you know anything about hawks, they can fly up to 120-140 miles per hour, so they're like, 'There's no way he's going to beat this hawk in a race, but we'll do it,'" Griffin said. "To that crew's credit, they never once balked at any of the creative ideas that I brought to the table because they want to try different things and be exciting and have fun on the show."
Griffin ended up winning the race, commencing the new season of Monday Night Countdown with immediate excitement before the Seahawks' matchup against the Denver Broncos. He thoroughly enjoyed his first year on the show and having the chance to work alongside Suzy Colber, Adam Schefter, Booger McFarland, Steve Young, Larry Fitzgerald and Alex Smith.
"They always tell me, 'Hey, anything you're not comfortable with, you just let us know and we won't do that thing,'" Griffin said of the show's producers. "My answer always back to them is, 'Well, I won't know if I'm uncomfortable with it if I don't try.'"
While Griffin had what looked like a seamless assimilation into the broadcasting world, he had a difficult moment when using a racial slur on live television in discussing Philadelphia Eagles quarterback Jalen Hurts. The clip quickly gained traction across the internet, and Griffin issued an apology on his Twitter account for using the pejorative language and claimed that he misspoke.
"I was shocked that it came out in the way that it did, and I immediately jumped on it and apologized because there's no need to deny," he said. "You messed up. You move forward, and I think that's the easiest way to get over those types of things and to get back on your feet."
The football season at both the college and professional level is undoubtedly a grind, and it requires a combination of dedication, passion and persistence few people possess. Robert Griffin III has garnered the reputation of being an "overpreparer," often partaking in considerably more information than necessary to execute a broadcast. The information he consumes and conclusions he draws combined with his experience at both levels has cultivated him into a knowledgeable analyst who makes cogent, intelligible points on the air.
"I over-prepare for everything, and 70% of the information that I soak in going into a game or going into a broadcast for Monday Night Countdown, I don't use because there's just not enough air time," Griffin III said. "There's not enough opportunities to talk on it all."
At the same time, he makes a concerted effort to make the most of his time with his family and separate himself from the field, engaging in activities including playing ping pong, going to the movies and supporting his children. He also embarks in charity work through his RG3 Foundation and strives to teach his daughters the importance of giving back. The mission of the nonprofit foundation is to discover and design programs for underprivileged youth, struggling military families and victims of domestic violence, and it has made a significant impact since it was launched in 2015.
"Trying to end food insecurity; making sure that our under-resourced youth have access to the things that they need just to survive – talking about food, clothes, books, the ability to learn [and] putting on these after-school programs," Griffin elucidated in describing the organization's mission. "We want to have an impact on our community. We mean that with everything in us and have shown that to be the true case of why we do this."
Griffin's wife, Grete, serves as the executive director of the foundation and also runs her own fitness business. Staying physically and mentally in shape is something they actively try to accomplish in their everyday lives, and lessons they are passing down to their daughters.
"I'm 33 years old right now, so if I want to continue to train every single day, I can do that for the next 10 years if I need to," Griffin said. "Not taking hits and being physically fit is also a good thing for your own health, which is something me and my wife are extremely passionate about."
Although his experience is in playing football and working in sports media, Robert Griffin III does not believe in limiting himself and would consider exploring opportunities outside of sports and entertainment. He wants to become the best broadcaster possible no matter where he is working in the industry and continue finding new ways to be distinctive en masse.
"We're storytellers," he said. "We're here to break down things [and] to tell people a story the right way; things that people are interested in, and that expands across all media levels. We're not closing the door on anything from that standpoint."
While he was playing in the NFL, Griffin dealt with a variety of injuries that ultimately kept him off the football field and made it difficult to display his talents. Ranging from an ACL tear, shoulder scapula fracture and hairline fracture in his right thumb, staying healthy was a challenge for him over the time he played in the NFL.
Through surgeries and rehabilitation, he learned how to face and overcome these challenges. It has shaped him into the broadcaster and person he is today as he looks to set a positive example to aspiring football players and broadcasters everywhere.
"The eight-year career that I was able to have thus far didn't come without roadblocks in the way [and] didn't come without adversity. Learn from the adversity that you go through and learn from all the things and the lessons that you have that sports teaches you, and then go be able to present that to the masses."
Derek Futterman is a contributing editor and sports media reporter for Barrett Sports Media. Additionally, he has worked in a broad array of roles in multimedia production – including on live game broadcasts and audiovisual platforms – and in digital content development and management. He previously interned for Paramount within Showtime Networks, wrote for the Long Island Herald and served as lead sports producer at NY2C. To get in touch, find him on Twitter @derekfutterman.
Pac-12 Pushing Enhanced Access, Deion Sanders Reeks of Desperation
What good is enhanced access for TV broadcasts or the star power of Coach Prime if those game telecasts aren't seen?
Getting experimental has drawn some attention to USFL and XFL broadcasts during each league's seasons. The Pac-12 is apparently hoping the same approach will draw viewers to its football telecasts beginning this fall.
Last week, the conference announced that its broadcasts on ESPN, Fox Sports, and Pac-12 Networks would feature enhanced access for viewers. Head coaches will be interviewed during games. Players and coaches will be mic'd up during pregame warm-ups. Cameras will have pregame and halftime access to team locker rooms. And handheld camera operators will be allowed to film parts of the field and game experience which were previously prohibited.
Those familiar with USFL and XFL telecasts will likely see some similarities to the greater access that those leagues allow their TV partners. Coaches are mic'd up on the sidelines, giving viewers insight into play calls and strategy. Players are interviewed during the game, providing near-instant reactions to success or failure. Cameras in the replay booth show how officials decide to either overturn or uphold calls on the field.
What the Pac-12 intends to do with its broadcasts won't go as far as the USFL and XFL. Access to coaches and players is being expanded but will still have limits. The conference doesn't have to demonstrate familiarity, credibility, and legitimacy to fans and media.
Spring pro football leagues are a tough sell to mainstream sports fans accustomed to college football and the NFL from September through January. Especially when the level of play is subpar and rosters are filled with unfamiliar names, the USFL and XFL have to give fans more reasons to watch.
USC, UCLA, Washington, and Oregon are established national brands and regularly compete with the top teams in college football. Utah has played in the past two Rose Bowls, seen on millions of televisions during the New Year's Day holiday. All five of those schools finished among the final AP Top 25 rankings of the 2022-23 season. USC quarterback Caleb Williams won the 2022 Heisman Trophy.
Yet the Pac-12 is promoting the gimmick of enhanced access because it needs to attract positive fan and media attention. Right now, most of the headlines the conference is generating aren't flattering.
Notably, the Pac-12 needs a new media rights deal. Losing two of its most prominent schools, USC and UCLA, to the Big Ten in 2024 certainly isn't helping with that. Rumors have persisted that Washington and Oregon could soon follow. Additionally, the Big 12 is reportedly eyeing Colorado, Arizona, Arizona State, and Utah as possible expansion targets.
Pac-12 commissioner George Kliavkoff is left to tout Colorado's new head coach, Deion Sanders, as a selling point in a new media rights deal. Never mind that Sanders hasn't coached a game in Boulder yet. The Buffaloes are also coming off a 1-11 season and have won more than five games only once since 2007.
If Coach Prime is as successful as Colorado hopes, how likely is he to jump to a better program and stronger conference? And as mentioned in a previous paragraph, even if Sanders sticks around, Colorado could be poached by the Big 12. How much value would Coach Prime provide for the Pac-12 then?
ESPN's deal with the conference expires in July 2024, shortly before USC and UCLA defect, and reportedly has no intention of renewing. (ESPN could still agree to a package of lower-tier games for late-night broadcast windows, but Andrew Marchand of the New York Post reports that doesn't appear likely.) Fox's agreement is up at the same time, though prospects of a renewal seem more optimistic. The network needs Pac-12 games to fill its college football Saturday inventory.
The options from there aren't promising. CBS Sports' Dennis Dodd reports that current speculation has USA Network, part of the NBCUniversal conglomerate, as a possible landing spot. According to The Athletic, Pac-12 commissioner George Kliavkoff believes that the conference's next media rights deal will have a large streaming component with Amazon and Apple TV+ mentioned as potential partners.
A streaming partner might be good from a financial standpoint, helping produce some of the revenue that ESPN has cut off. But forcing fans to find your product and asking them to pay for another TV platform isn't a good way to draw interest. It may well be a path to irrelevance and obscurity. That's not going to compete with the Big Ten and SEC, or even the Big 12.
And as The Athletic's Chris Vannini points out, how can streaming be expected to save a conference like the Pac-12 when it isn't even helping TV networks (or standalone providers) right now? Disney is losing money with Disney+, ESPN+, and Hulu. NBCUniversal has lost billions on Peacock, as has CBS with Paramount+. Maybe the Pac-12 won't care about that because it got paid. But there's little chance for growth.
OK, Lincoln Riley, Chip Kelly, Dan Lanning, and Kyle Whittingham could be interviewed during games. But they probably won't say much interesting during a game. Caleb Williams, Bo Nix, and Michael Penix Jr. will be mic'd up during warm-ups. Maybe we'll see coaches and players going crazy in the locker room at halftime. Just remember that Peyton Manning said most players only have time to use the bathroom and have a snack. There's your compelling television.
What good is enhanced access for TV broadcasts or the star power of Deion Sanders if those game telecasts aren't seen by large audiences? To say otherwise is desperate. That's exactly where the Pac-12 is.
Ian Casselberry is a sports media columnist for BSM. He has previously written and edited for Awful Announcing, The Comeback, Sports Illustrated, Yahoo Sports, MLive, Bleacher Report, and SB Nation. You can find him on Twitter @iancass or reach him by email at iancass@gmail.com.
ESPN Deal Used to Mean Stability for ACC, Now It Means Anything But
It was April 19, 1775 when the first shots of war were fired on battlefields in Lexington and Concord that would send shockwaves across the world. Some brave soul among a group of rebel farmers and blacksmiths, doctors and lawyers literally pulled the trigger on what would become known as "The Shot Heard 'Round the World". Indeed, the world would never be the same.
The college athletics version of that event was June 11, 2010. On that day, regents at the University of Nebraska officially applied for Big Ten membership and were unanimously approved by the other eleven schools (if the number in the conference name not matching the number of schools in that conference is something that bothers you, this column may not be for you). From that day forward, we have never really exited the "expansion era".
One conference that has gone largely untouched in that time is the ACC. Only Maryland has left the ACC since 2010, heading to the Big Ten, and the conference has added Syracuse, Pittsburgh and Louisville in that same window. That is significant when you consider only the SEC and Big Ten have avoided any departures in this era. Every other major conference has seen great turbulence while those three conferences have primarily seen only growth.
That trend may actually continue for the ACC and that may not be a net positive for the conference or the ACC members. This is thanks to the long term grant of rights deal the conference schools negotiated with ESPN. The grant of rights means ESPN holds the broadcast rights to all home games of the current ACC schools, and do so for the next 13 years.
When the deal was signed in 2016, the 20 year media rights deal seemed like a win for the ACC, creating stability in a time of great instability. Now, what seemed like a "must have purchase" may be the impulse buy that the league schools regret for decades.
Put simply, the ACC has been lapped in the media rights race by the Big Ten, SEC and even the Big 12. At best, the ACC schools are working at a $10-15 Million per year deficit when compared to Big 12 schools. At worst, they are operating at a much larger $30-$40 Million annual deficit when compared to Big Ten and SEC programs. It would be a battle of monumental proportions for the ACC to compete on the same level as those other conferences at that large of a disadvantage.
The conference's options are slim. ESPN has a deal that is locked for 13 more years, what benefit would it be to them to renegotiate just so the ACC can compete? For instance, it would require $140 Million annually from ESPN just to place the ACC in the same financial neighborhood as the Big 12 Conference. What would be the benefit to ESPN in doing that?
The other option for ACC schools would be to bang the departure drum. Almost all legal analysts have painted a very grim picture for the schools that would be itching to leave. The exit fee is $120 million and may get the schools some nice parting gifts but does not give them their media rights. Their home game broadcast rights will still be a part of the ESPN deal with ACC. That greatly reduces a departing school's value to any other conference.
Maybe ESPN is willing to broker a deal for a departing school if it is going to a conference, such as the SEC, that has a large rights deal with ESPN. If one of the schools desires a departure to the Big Ten, who has large deals with networks not named ESPN, one would have to think The Worldwide Leader would be in less of a deal-making mood.
Some league athletics directors, led by Florida State's Michael Alford, are suggesting teams be incentivized for success. Breaking the code; rather than equal distribution, the power schools want a bigger share of the money. This is where Wake Forest points out that it is all they can do to exceed football expectations on their current stipend, what will become of them if that money shrinks? It seems that conferences and leagues that steer away from an equally shared revenue model have had a difficult time making that work long term.
Maybe the ACC teams that are ready to punch out could flash back to the period of time our country was in with the events we started this column remembering. They have a team in Boston, go throw some tea in the harbor and revolt, have a modern day Boston Tea Party. As it stands now, there are several ACC members that want to leave the party they are part of. Their only problem is they are all dressed up with nowhere to go.
Ryan Brown is a columnist for Barrett Sports Media, and a co-host of the popular sports audio/video show 'The Next Round' formerly known as JOX Roundtable, which previously aired on WJOX in Birmingham. You can find him on Twitter @RyanBrownLive and follow his show @NextRoundLive.