As Humans Fight To Survive, Baseball Fights Over … Money?
"Jay Mariotti writes that baseball isn't as essential to our lives as we thought."
If not for years of plummeting TV ratings, 3 1/2-hour games that defy 21st-century life, an electronic sign-stealing scandal that didn't punish guilty players, a juicing/dejuicing of balls that smacks of institutional cheating akin to PED use, marketing failures that reduce Mike Trout to a niche endorser and a sleepy reality that few people under 50 give a damn, then, sure, we could accept a syrupy premise: Resuming baseball would provide a spiritual and symbolic lift to a country still largely trapped in isolated misery.
But, to be blunt as a beanball, this is a sport in slow, clumsy decline, incapable of engendering the hope so potent when it served as a soothing pastime amid previous crises. And as Covid-19 continues to take lives and scramble coronavirus hotspots like a game of whack-a-mole, baseball isn't endearing itself to the masses anyway. Yep, owners and players actually are engaging in the same labor warfare that repulses fans in normal times, much less during the medical catastrophe of our time. Given the existential option of billionaires vs. millionaires — pandemic version — or being droplet-assaulted in a grocery store by a maskless serial sneezer, you know what?
I just might choose Aisle 9.
The Doors and R.E.M. are warming up, ready to ponder the apocalypse. Here we have Dr. Donald J. Trump, ignoring warnings from Dr. Anthony Fauci and the World Health Organization that deadly consequences await if the American economy reopens too quickly. Here we have the predictable emerging whistleblower, the former chief of a federal agency responsible for developing a coronavirus vaccine, warning of "the darkest winter in modern history.'' Here we have one nation, under God, quite divisible by those who care about precaution and staying safe and those who want to throw Spread The Virus parties with no regard for human life. Yet like some reality-deaf hybrid of cats, dogs, Hatfields, McCoys, Scorpions, Sub Zeroes, Krees, Skrulls, Trumpers and anti-Trumpers, the basebrawlers prefer to resume their age-old duel over revenues at the worst imaginable moment.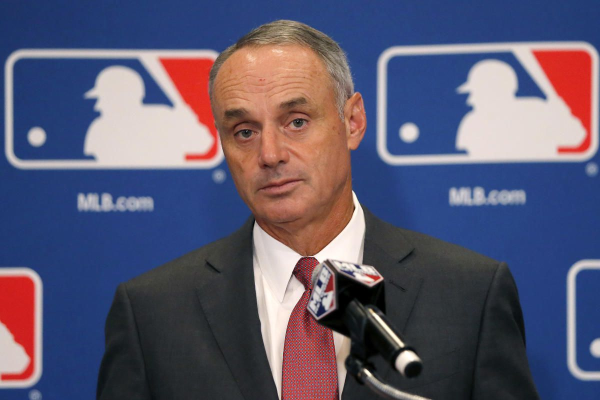 The owners want players to accept a 50/50 split in an 82-game season, beginning in early July, that would feature geographical pods and expanded playoffs … the players say they've already agreed to prorated salaries based on the number of 2020 games played … the owners say an absence of paying customers will cost them 40 percent of total revenues … the players don't want a salary cap and don't trust the owners, never have, and want to them to open the financial books to see how much teams make from lucrative media deals … the owners order a purpose pitch thrown at union leader Tony Clark.…and one of the game's prominent pitchers, Tampa Bay's Blake Snell, becomes the first of no doubt many players to say he'll sit out this season under the revised financial terms.     
"Just not worth it,'' Snell told followers while answering questions on his Twitch channel. "Y'all gotta understand, man, for me to go — for me to take a pay cut is not happening, because the risk is through the roof. It's a shorter season, less pay. No, I gotta get my money. I'm not playing unless I get mine, OK? And that's just the way it is for me. Like, I'm sorry you guys think differently, but the risk is way the hell higher and the amount of money I'm making is way lower. Why would I think about doing that?"
And all the while, there's a sense the owners aren't as headstrong about the most critical issue of any resumption-of-sports discussion: preventing virus outbreaks and keeping all players and employees safe. Major League Baseball is preparing a document addressing safety and health protocols, reports USA Today, and players and team personnel will be required to take regular tests for the virus — and also will be asked not to spit, extend high-fives, sign autographs, take photos with fans or use ride-sharing services such as Uber and Lyft. But with hospitals, laboratories and nursing homes in hard-hit areas still plagued by test shortages, how can MLB and other leagues, in good conscience, hoard kits and deplete public supplies just to salvage some of their lost billions?
Do the painful math: Dozens of players, managers, coaches, doctors, trainers, groundskeepers, security officers, clubhouse attendants, cooks and other support members — in a league of 30 teams — would need to be routinely tested during a season that could last five months. I don't care if teams purchase kits from private vendors; those tests should be prioritized for patients and doctors who need them. This also applies to the NBA, which weighs whether to resume its season within an isolated "campus'' in Las Vegas and/or Orlando, and entities that either are returning or leaning that way: NASCAR, the PGA Tour and Major League Soccer.
The incremental reopening of America likely will lead to a new wave of the virus — "needless suffering and death,'' says Fauci — that makes the resumption of sports even more delusional and ill-advised. But baseball commissioner Rob Manfred and the owners, contrary to the measured and health-first mandate of NBA commissioner Adam Silver, refuse to hear anything except the eerie silence of locked ballpark turnstiles. This has led to unfortunate back-and-forth crossfire this week, with the players who are taking the health risks — jeopardizing themselves and family members upon returning from home ballparks each night — being attacked by critics with obvious connections to management agendas.
Illinois governor J.B. Pritzker has the owners of Chicago's two MLB franchises, Jerry Reinsdorf and Tom Ricketts, on speed dial. Think it was simply coincidence when he launched this bomb: "I realize that the players have the right to haggle over their salaries, but we do live in a moment where the people of Illinois and the people of the United States deserve to get their pastime back — to watch, anyway, on television. If they're able to come up with safety precautions, as has been suggested by Major League Baseball, that works, I hope the players will understand that the people of our United States need them to recognize this is an important part of leisure time that all of us want to have in the summer: to watch them play baseball, to root for our favorite teams. We need that back. We need that normalcy. I must say I'm disappointed in many ways that players are holding out for these very, very high salaries and payments during a time when I think everybody is sacrificing.''
Next time, the governor might try doing homework. The players are not "holding out for these very, very high salaries.'' The owners, in fact, are attempting to extract more from the Players Association after the union already agreed in March to reduced compensation for a coronavirus-limited season. Sadly, we are subjected to this distasteful rhetoric anyway, amid what might be our most daunting life challenge as a collective society. The world might cease to exist tomorrow, but, hey, at least the owners will have made the players look like bad guys again.
"It feels like the conversation about an MLB restart has shifted to the economic issues and that's really frustrating," tweeted Nationals closer Sean Doolittle, among the most vocal of players firing back. "Until there's a vaccine, let's focus on keeping everyone as safe as possible & minimizing the risks so we can play baseball again."
Which followed this tweet from a Doolittle feed worth following: "Bear with me, but it feels like we've zoomed past the most important aspect of any MLB restart plan: health protections for players, families, staff, stadium workers and the workforce it would require to resume a season. We need to consider what level of risk we're willing to assume."
The outspoken Reds pitcher, Trevor Bauer, was bound to weigh in, calling the owners' stance "laughable" in a video. "The ask is basically: Take more risk by getting back sooner and take less pay. We've already agreed to take … a 50 percent pay cut, and now they're asking us to take another pay cut," he said, adding in a tweet, "Same song and dance from @mlb. Leak a story. Negotiate through the media. Make players out to be the bad guys.''
He ended with gusto: "GTFO." Feel free to translate.
You might know my feelings on this topic: It's unconscionable to resume sports in a pandemic until the people in uniform know they're safe beyond doubt — and with no vaccine or cure in sight, they will not be safe. I just expected civil discourse under unprecedented circumstances, not Tonya Harding's goon whacking Nancy Kerrigan. The hypocrite award goes to ESPN analyst Mark Teixeira, who made more than $200 million during his big-league career yet thinks the players should agree to another financial haircut. Manfred himself couldn't have made a better argument.
"Players need to understand that if they turn this deal down and shut the sport down, they're not making a cent," Teixeira said. "I would rather make pennies on the dollar and give hope to people and play baseball than not make anything and lose an entire year off their career.
"This is unprecedented in the history of the Players Association. And every other year, I would stand together and say, `The owners aren't going to do this to us and we're going to get paid our full fare. If I'm going to put myself out there, I'm going to get paid a full day's wage.' The problem is you have people all over the world taking pay cuts, losing their jobs, losing their lives. Front-line workers putting their lives at risk. These are unprecedented times, and this is the one time I would advocate for the players accepting a deal like this. A 50-50 split of revenues is not that crazy. If I'm a player, I don't like it, but I'm going to do whatever I have to do to play and that means taking this deal."
So, if I'm hearing correctly, the players should bear the entire financial burden of bolstering the American psyche AND take all the health risks? And if they don't, they're the dirty rats? We're actually doing this dance during a pandemic? Teixeira, it should be noted, works for a bleeding sports network that is all but performing mass prayer sessions every night for the return of sports. Think he didn't hear "Attaboy'' a few times this week in Bristol? He also heard from the other side. "I refuse to judge someone I don't really know off of one comment, but damn this statement is just so stupid lol," Dodgers pitcher Alex Wood tweeted about Teixeira.
The owners and their management underlings, of course, wouldn't be going anywhere near a ballpark this season. They'll be ensconced in virus-proof vaults, chatting with relieved accountants. Never mind the numerous MLB players more vulnerable to the virus because of preexisting health conditions, including cancer survivors and heart patients. "There's no way I want to get sick and bring it home to our 18-month-old girl and possibly get her sick,'' A's pitcher Jake Diekman, who has autoimmune deficiencies related to colitis, told the San Francisco Chronicle.
We haven't even considered Trout, whose wife, Jessica, is due to give birth to their first child in August. He already is on record as telling NBC Sports: "What am I going to do when she goes into labor? Am I going to have to quarantine for two weeks after I come back? Obviously, I can't miss the birth of our first child.'' MLB can't conduct a realistic season if Trout is away for an extended period, or if he chooses not to play at all.
And what happens when inevitably, as seen in Dana White's hellbent push to stage UFC 249, an athlete tests positive? White didn't blink after Ronaldo "Jacare'' Souza and two of his cornermen had to be sent home, proceeding with spectator-less shows on Saturday and Wednesday and not seeming to care about a virus outbreak in his Florida quarantine bubble. Remember, this is the man-child who said, "I don't give a sh-t about the coronavirus.'' Would White even come clean if there were multiple positive tests? Wouldn't he cover it up to protect his business?
MLB and the NBA, neither a rogue operation such as UFC, have to be transparent to maintain the public trust. But MLB has had trouble with the truth in various scandals, and it scares me when Manfred and the owners shamelessly drag money into the bigger equation. If they are capable of this much, will they be completely honest about testing protocols and results? When players test positive — and they will — will MLB insist on continuing the season and risking virus breakouts? If so, money would be the driving force, not safety, and that is abhorrent.
Take me out to the ballgame, where it's OK to spare lives if owners and TV networks can squeeze in their abbreviated season.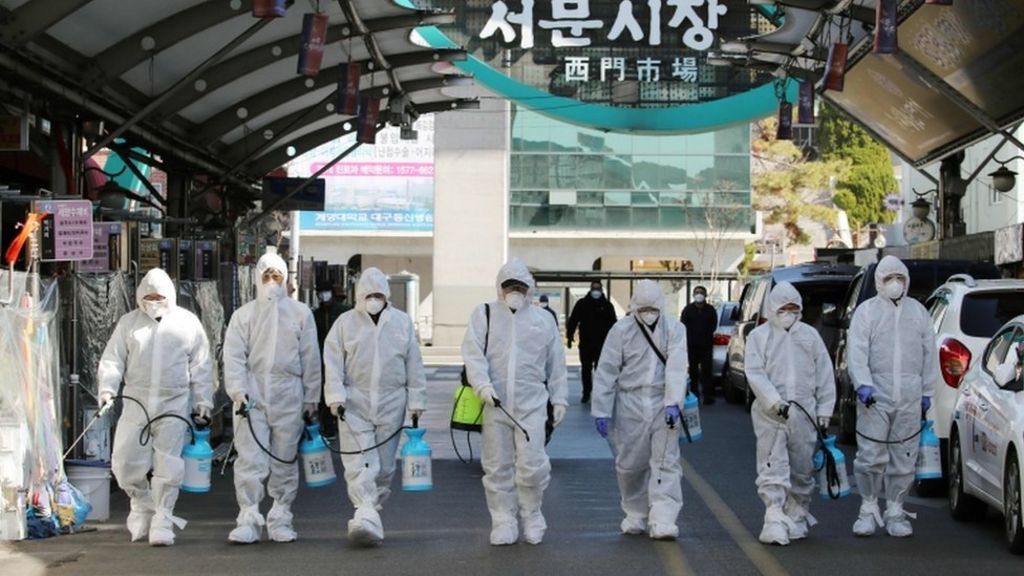 All anyone needs to know about the coronavirus is South Korea. And I don't mean those wee-hours KBO games aired by ESPN, where cardboard cutouts serve as fans and the first ball arrived from a kid inside a rolling bubble. The world had praised that country for beating back the virus, to the point of reopening schools, returning to offices and resuming sports. But bars and nightclubs also were reopened, foolishly, and a 29-year-old man who went clubbing came down with Covid-19. That quickly, more than 100 others tested positive, prompting another mass shutdown as Seoul awaits the dreaded second wave.
As the good doctors say, it takes only one positive test to unleash the pandemic monster. Somehow, that harrowing truth has eluded billionaire owners who'd rather talk money than medical sense. Thus, with twisted priorities that don't reflect the mood of a national emergency, baseball isn't as essential to our lives as we thought.
Actually, we're better off without it. As if a Mariners-Padres game in an empty ballpark really could improve your life.
Jay Mariotti, called "the most impacting Chicago sportswriter of the past quarter-century,'' is the host of "Unmuted,'' a frequent podcast about sports and life (Apple, Podbean, etc.). He is an accomplished columnist, TV panelist and radio host. As a Los Angeles resident, he gravitated by osmosis to movie projects. He appears Wednesday nights on The Dino Costa Show, a segment billed as "The Rawest Hour in Sports Broadcasting.''
Being Wrong On-Air Isn't A Bad Thing
…if you feel yourself getting uncomfortable over the fact that you were wrong, stop to realize that's your pride talking. Your ego. And if people call you out for being wrong, it's actually a good sign.
In the press conference after the Warriors won their fourth NBA title in eight years, Steph Curry referenced a very specific gesture from a very specific episode of Get Up that aired in August 2021.
"Clearly remember some experts and talking heads putting up the big zero," Curry said, then holding up a hollowed fist to one eye, looking through it as if it were a telescope.
"How many championships we would have going forward because of everything we went through."
Yep, Kendrick Perkins and Domonique Foxworth each predicted the Warriors wouldn't win a single title over the course of the four-year extension Curry had just signed. The Warriors won the NBA title and guess what? Curry gets to gloat.
The funny part to me was the people who felt Perkins or Foxworth should be mad or embarrassed. Why? Because they were wrong?
That's part of the game. If you're a host or analyst who is never wrong in a prediction, it's more likely that you're excruciatingly boring than exceedingly smart. Being wrong is not necessarily fun, but it's not a bad thing in this business.
You shouldn't try to be wrong, but you shouldn't be afraid of it, either. And if you are wrong, own it. Hold your L as I've heard the kids say. Don't try to minimize it or explain it or try to point out how many other people are wrong, too. Do what Kendrick Perkins did on Get Up the day after the Warriors won the title.
"When they go on to win it, guess what?" He said, sitting next to Mike Greenberg. "You have to eat that."
Do not do what Perkins did later that morning on First Take.
Perkins: "I come on here and it's cool, right? Y'all can pull up Perk receipts and things to that nature. And then you give other people a pass like J-Will."
Jason Williams: "I don't get passes on this show."
Perkins: "You had to, you had a receipt, too, because me and you both picked the Memphis Grizzlies to beat the Golden State Warriors, but I'm OK with that. I'm OK with that. Go ahead Stephen A. I know you're about to have fun and do your thing. Go ahead."
Stephen A. Smith: "First of all, I'm going to get serious for a second with the both of you, especially you, Perk, and I want to tell you something right now. Let me throw myself on Front Street, we can sit up there and make fun of me. You know how many damn Finals predictions I got wrong? I don't give a damn. I mean, I got a whole bunch of them wrong. Ain't no reason to come on the air and defend yourself. Perk, listen man. You were wrong. And we making fun, and Steph Curry making fun of you. You laugh at that my brother. He got you today. That's all. He got you today."
It's absolutely great advice, and if you feel yourself getting uncomfortable over the fact that you were wrong, stop to realize that's your pride talking. Your ego. And if people call you out for being wrong, it's actually a good sign. It means they're not just listening, but holding on to what you say. You matter. Don't ruin that by getting defensive and testy.
WORTH EVERY PENNY
I did a double-take when I saw Chris Russo's list of the greatest QB-TE combinations ever on Wednesday and this was before I ever got to Tom Brady-to-Rob Gronkowski listed at No. 5. It was actually No. 4 that stopped me cold: Starr-Kramer.
My first thought: Jerry Kramer didn't play tight end.
My second thought: I must be unaware of this really good tight end from the Lombardi-era Packers.
After further review, I don't think that's necessarily true, either. Ron Kramer did play for the Lombardi-era Packers, and he was a good player. He caught 14 scoring passes in a three-year stretch where he really mattered, but he failed to catch a single touchdown pass in six of the 10 NFL seasons he played. He was named first-team All-Pro once and finished his career with 229 receptions.
Now this is not the only reason that this is an absolutely terrible list. It is the most egregious, however. Bart Starr and Kramer are not among the 25 top QB-TE combinations in NFL history let alone the top five. And if you're to believe Russo's list, eighty percent of the top tandems played in the NFL in the 30-year window from 1958 to 1987 with only one tandem from the past 30 years meriting inclusion when this is the era in which tight end production has steadily climbed.
Then I found out that Russo is making $10,000 per appearance on "First Take."
My first thought: You don't have to pay that much to get a 60-something white guy to grossly exaggerate how great stuff used to be.
My second thought: That might be the best $10,000 ESPN has ever spent.
Once a week, Russo comes on and draws a reaction out of a younger demographic by playing a good-natured version of Dana Carvey's Grumpy Old Man. Russo groans to JJ Redick about the lack of fundamental basketball skills in today's game or he proclaims the majesty of a tight end-quarterback pairing that was among the top five in its decade, but doesn't sniff the top five of all-time.
And guess what? It works. Redick rolls his eyes, asks Russo which game he's watching, and on Wednesday he got me to spend a good 25 minutes looking up statistics for some Packers tight end I'd never heard of. Not satisfied with that, I then moved on to determine Russo's biggest omission from the list, which I've concluded is Philip Rivers and Antonio Gates, who connected for 89 touchdowns over 15 seasons, which is only 73 more touchdowns than Kramer scored in his career. John Elway and Shannon Sharpe should be on there, too.
Money Isn't The Key Reason Why Sellers Sell Sports Radio
I started selling sports radio because I enjoyed working with clients who loved sports, our station, and wanted to reach fans with our commercials and promotions.
A radio salesperson's value being purely tied to money is overrated to me. Our managers all believe that our main motivation for selling radio is to make more money. They see no problem in asking us to sell more in various ways because it increases our paycheck. We are offered more money to sell digital, NTR, to sell another station in the cluster, weekend remotes, new direct business, or via the phone in 8 hours.
But is that why you sell sports radio?
In 2022, the Top 10 highest paying sales jobs are all in technology. Not a media company among them. You could argue that if it were all about making money, we should quit and work in tech. Famous bank robber Willie Sutton was asked why he robbed twenty banks over twenty years. He reportedly said," that's where the money is". Sutton is the classic example of a person who wanted what money could provide and was willing to do whatever it took to get it, BUT he also admitted he liked robbing banks and felt alive. So, Sutton didn't do it just for the money.
A salesperson's relationship with money and prestige is also at the center of the play Death of a Salesman. Willy Loman is an aging and failing salesman who decides he is worth more dead than alive and kills himself in an auto accident giving his family the death benefit from his life insurance policy. Loman wasn't working for the money. He wanted the prestige of what money could buy for himself and his family. 
Recently, I met a woman who spent twelve years selling radio from 1999-2011. I asked her why she left her senior sales job. She said she didn't like the changes in the industry. Consolidation was at its peak, and most salespeople were asked to do more with less help. She described her radio sales job as one with "golden handcuffs". The station paid her too much money to quit even though she hated the job. She finally quit. The job wasn't worth the money to her.
I started selling sports radio because I enjoyed working with clients who loved sports, our station, and wanted to reach fans with our commercials and promotions. I never wanted to sell anything else and specifically enjoyed selling programming centered around reaching fans of Boise State University football. That's it. Very similar to what Mark Glynn and his KJR staff experience when selling Kraken hockey and Huskies football.
I never thought selling sports radio was the best way to make money. I just enjoyed the way I could make money. I focused on the process and what I enjoyed about the position—the freedom to come and go and set my schedule for the most part. I concentrated on annual contracts and clients who wanted to run radio commercials over the air to get more traffic and build their brand.
Most of my clients were local direct and listened to the station. Some other sales initiatives had steep learning curves, were one-day events or contracted out shaky support staff. In other words, the money didn't motivate me enough. How I spent my time was more important.
So, if you are in management, maybe consider why your sales staff is working at the station. Because to me, they'd be robbing banks if it were all about making lots of money.
Media Noise: BSM Podcast Network Round Table
Demetri Ravanos welcomes the two newest members of the BSM Podcast Network to the show. Brady Farkas and Stephen Strom join for a roundtable discussion that includes the new media, Sage Steele and Roger Goodell telling Congress that Dave Portnoy isn't banned from NFL events.
Podcast: Play in new window | Download
Subscribe: RSS