Sports Radio Must Address Its Own Minority Issues
"Radio companies have made it a priority to give women and minorities more opportunities at the Market Manager level, but it doesn't excuse a lack of progress in programming."
For the past few days, I've debated pressing send on this column. It wasn't because I was uncomfortable addressing a serious issue or concerned that my words could piss off high ranking media executives. I swore to myself 5 years ago that if I became a publisher, influencer, consultant, and strategist that I'd use my voice, speak from the heart, and reject those who sought to use their power to control my opinions.
The reason I struggled publishing this piece is because new information continued to pour in, and the more that I digested, I wondered if the radio industry cared to hear the truth about where it's missing the mark. When tough conversations start, some corporate folks tend to ignore the message and attack the messenger. The quick reaction is to shield the company from negative attention, and protect the bottom line, because after all that's what matters most.
Well, if you've read this site at all in the past 5 years, I'm confident that we've improved your education on the sports radio industry. I love this business, the people involved in it, and I enjoy telling their stories, sharing ideas, and helping brands grow their ratings and revenue. I dedicate myself daily to using my eyes, ears, hands and mouth to observe the sports format, advocate for it's value, and help those who contribute to its success.
But what I can't stomach is the hypocrisy that I've seen take place during the past week of events.
If you turned on your television or radio or used your cell phone to scroll thru your social media timelines during the past few days, you likely were exposed to an avalanche of images, videos and soundbites reflecting reality, pain, frustration, and inequality. Some situations have been organized and peacefully executed, others have showcased the very worst of what America has to offer.
What each of these protests have reminded us of is the imbalance that exists in white and black America. Tensions may have resurfaced recently due to the disgusting actions of Minneapolis police officer Derek Chauvin kneeling on George Floyd's neck, costing the man his life and creating an uproar across the nation, but this issue has brewed beneath the surface for quite some time. The names and faces may change, but the results don't. All that awaits is the next victim, legal process, and destruction of another American city.
But as a 46-year old white male, who's role in the media industry is to help companies, brands, and people make improvements to their business, I'm not going to profess to be an expert on how to improve race relations in the United States. That's a much bigger job for someone with very different credentials. What I do possess though is the skill and ability to weigh in on an issue which sports radio continues to sweep under the rug, hoping nobody will notice – hiring and promoting minorities.
On Tuesday, I saw sports radio brands across the country use their social media accounts to post statements and share the blackout Tuesday image to show that they were standing up against racism and violence. That same day, Sports Radio 1140 KHTK in Sacramento terminated longtime host Grant Napear, after he answered a question on Twitter from former Kings player DeMarcus Cousins using the words 'All Lives Matter', not realizing that the term was hurtful to members of the black community. Each brand may have had the best of intentions, but forgive me if I'm not rushing to pat the industry on the back for claiming to stand for a cause that it's conveniently turned a blind eye towards.
The cold reality is that sports radio has and continues to fail at giving minorities opportunities to occupy larger roles, especially in programming circles. All you have to do is look across the nation at the nearly eight hundred sports radio stations in existence and count how many on-air hosts are of Hispanic or African American descent. As of last check, it was between 10-14%. The number is higher if you focus solely on Major Markets, but as you add smaller cities to the mix, the percentages decline.
Now, take a peak behind the curtain to see how many Hispanic or African American's have been given the opportunity and privilege of programming sports radio stations. The results are even more staggering. If you can find more than 5 minorities in programming positions it'd be a shocker. Quite frankly, it's unacceptable, and each of us who are part of this format should be embarrassed by it.
I realize that some corporate leaders are going to hate this column. The last thing a radio industry executive wants to deal with is a story that draws attention to their lack of attention to a serious matter. But if nobody has the courage to say what needs to be said, then how on earth can we expect any type of progress to be made?
What especially pisses me off is that there isn't a ton of focus being placed either on grooming future African American sports radio executives. If Dave Roberts is qualified to run the ESPN Radio network, and Terry Foxx was good enough to build 92.9 The Game in Atlanta and 93.7 The Fan in Pittsburgh into successful brands, shouldn't that be enough evidence to open some eyes and pave the way for other minority programmers?
Unfortunately the answer is no.
In Terry's case, his reward for being recognized as one of the Top 20 programmers in the format, developing another minority leader in Sean Thompson, and leading The Game in Atlanta to a 2nd place finish in his final ratings book was a trip to the unemployment office. It used to be that if you delivered results, you were untouchable. Now, it's about the dollars and cents that you earn each paycheck. Clearly Terry didn't lose his gig for poor performance.
How is it possible that in 2020, a format as universally loved as sports, doesn't have more than a handful of African American and Hispanic's in key programming roles? Are we proud of that performance? If our report card on this issue were a ratings book, the PD and GM would be fired for historically bad results. And before you tell me that females are poorly represented too, I'm well aware. That's another massive issue that deserves its own column.
What's even more troubling is that this topic isn't new. I wrote columns on it in 2015 and 2017, guided numerous conversations with executives and talent at the BSM Summit and other industry events, and I've shown data to draw attention to our format's abysmal track record. This may not be what you want to hear, but it's what you need to hear because if you think the issue is going to vanish into thin air, you're making a massive mistake. The noise will only get louder.
So why does it continue to get overlooked? Am I supposed to believe that no minorities have interest in running sports radio stations? The United States is made up of roughly 50% Whites, 25% Hispanics, 14% African Americans, and the remaining numbers are split between Asian Americans and Other. Yet on sports radio stations, 85-90% of the hosting roles belong to White personalities, and in management the percentages are even higher.
That's just not good enough.
When I've asked leaders about this issue, most acknowledge that the sports format's report card is unsatisfactory. The responses I often hear are along the lines of 'we do care about this issue, realize we've under performed, and need to do better', and though I appreciate the honesty, what I'm not seeing or hearing is a plan for fixing the mistake. Words are great, but actions are greater.
So how do we make sports radio hosting and management jobs more attractive to minorities? Why would a non-white person assume they had a chance to land one of these jobs if they don't see people from a similar background occupying them? Are we leaving our studios and heading to areas that are largely occupied by minorities to talk about the sports radio industry and why it'd be worth pursuing?
What about creating digital shows to give young minority voices a chance to develop and engage with an audience? Do we have training programs set up to help minority employees grow? And what about the interviewing process for management jobs – are minority candidates receiving a fair shake or are managers just gravitating to those they already know?
It's disappointing and hypocritical that a business as big as ours, which currently has personalities flooding the airwaves and social media with opinion after opinion over protests, injustice, inequality, and politics, continues to ignore what exists inside of its own closet. Countless hosts are speaking about these issues, expressing their emotions, and challenging others to rise up and seek a new direction yet they fail to acknowledge that the same disparity exists inside their own place of employment.
Case in point, Bonneville is a company that I greatly respect, admire and was proud to be a part of for two years of my career. They employ people who I like, have helped, and want to see do well. On Tuesday, the company cut ties with Grant Napear, a man who was the face of Sacramento sports radio for 26 years, and who spent 32 years calling Sacramento Kings games. His career was ruined by a tweet which many feel was an honest mistake. Even the Sacramento Bee's Marcos Breton, who wasn't close with Napear, took issue with the company's decision.
I have no idea if Grant Napear is or isn't racist. Chris Russo says he isn't, Matt Barnes says he is. Only Grant and those close to him know the truth. I certainly won't shape my opinion on him or anyone else by listening to folks on Twitter who claim to know what someone is or isn't simply by reading an article or a few tweets. I prefer to talk to people and gather facts before assigning labels.
What bothers me though about incidents like these is that companies won't hesitate to extinguish an individual's career in order to save face but many do so while throwing stones from inside of glass houses. Bonneville for example owns sports radio stations in Phoenix, Seattle, Sacramento, and Denver. On those 4 stations, they employ 30 local hosts M-F 6a-12a – 11 in Denver, 9 in Seattle, 7 in Phoenix and now 3 in Sacramento. Guess how many minorities occupy key hosting roles on those stations? Three. Two in Denver, and Doug Christie in Sacramento, Napear's former partner. The amount of minority producers and program directors employed is also low.
I believe Bonneville tried to do the right thing in this instance. They showed compassion, understanding, and a willingness to make a tough decision to show their support for the black community. It's hard though to offer praise when the stations under their control aren't exactly booming with diverse personnel. Similar to sports stations tweeting out the blackout Tuesday image, it's a well intended gesture, but it means little unless you actually follow thru and make improvements. How the company responds moving forward will tell you if they're committed to change or just reacting to negative attention.
And don't think that this issue only applies to Bonneville. Other radio companies have similar challenges. So too do sports digital outlets. Just yesterday, the New York Post published a piece after employees at The Ringer took aim at Bill Simmons for failing to provide a diverse workplace. The comments came after Ryen Russillo praised Simmons on a podcast for hiring a diverse work force.
"Diversity in the newsroom is essential to covering police brutality and systemic racism, including in the worlds of sports and pop culture. The Ringer has a lot of work to do," said The Ringer Union on Twitter.
Staff writer John Gonzalez added "If you've heard someone say The Ringer is a super diverse place, sadly that person does not know what he's talking about. We have a long way to go, and I hope we get there".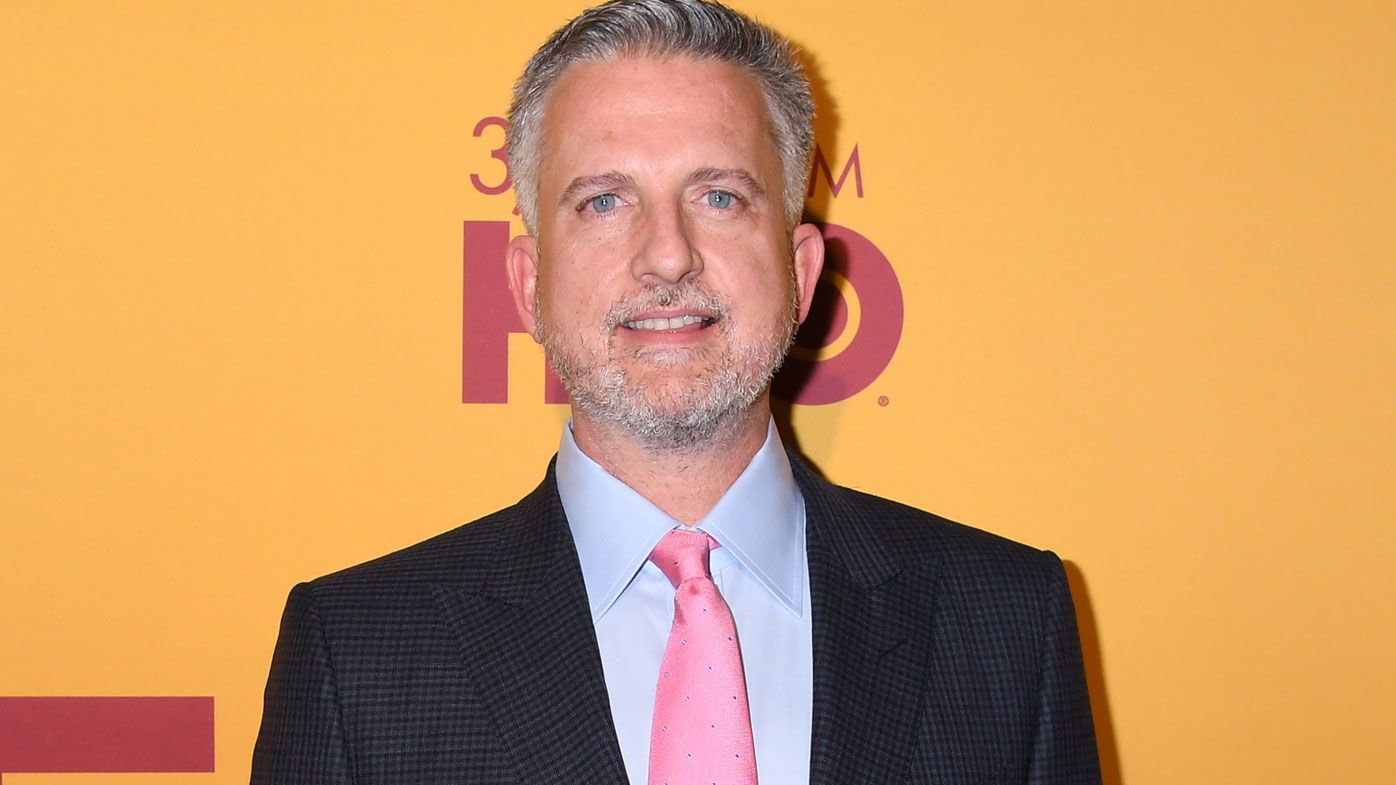 If I dug deep into other sports digital brands, I'm sure I'd find similar issues. Jobs shouldn't be given to people based solely on their skin color but when 90-95% of opportunities are provided to individuals from the same background, it tells you that the system isn't working.
I believe sports radio could be the biggest format in this business. I say that without a shadow of doubt because I already see what sports does for television, print, podcasting and social media. But in order to grow, this issue has to be addressed up top, and then sent down, received, understood, and embraced inside the market manager's office. We don't need hollow speeches and bullshit quotes delivered to industry trade outlets about our concern for the issue, we need to take action and show proof that we've made things better.
Making real progress won't be easy. It's going to require adjusting our mindset, improving our education, abandoning prior strategy, demanding better execution, holding corporate leaders accountable, and actually hiring people who look, talk, think and live differently. Vince Lombardi once said "Some of us will do our jobs well and some will not, but we will all be judged on one thing: the result". Unfortunately for the sports radio business, the result right now is a collective F.
If you're in a position of power and have been emotionally moved by the events of the past week, you might not be able to improve the relationship between the black community and local police departments. Nor will you be able to control if people choose to loot stores or assault other human beings. But never forget why it is that people are acting out. They're fed up with being mistreated, overlooked, and ignored.
I'd love to tell my minority friends in the industry and anyone who's non-white and thinking about getting into our business that this situation will get better. I want to believe that the future will be brighter because radio executives will put a greater focus on addressing these issues, but I don't want to make empty promises. I honestly don't know if it'll improve. I'm sorry that opportunities in our format have been scarce. Lord knows we'd all benefit from a more diverse workplace.
All I can add at this point is that if you're black, Hispanic, Asian or female, don't stop letting others know of your desire to advance your career. There aren't a ton of these jobs available, so keep working on your craft, seek input from those you trust and respect, and answer the call as often as possible when you're asked to perform. As an advocate for this industry and independent resource who works with a number of companies, I'm happy to help any minority who's interested in growing. All you have to do is reach out by email to schedule a call.
I understand that there will be mixed reactions to this column. I'm OK with that. What I hope we can all agree on once emotions subside is that the sports radio format hasn't done enough to address this issue. If we truly care about growing our business and changing for the better, then it's time to switch the game plan, because the one we've been using clearly isn't working.
Additional Note: After this column was posted, 610 Sports PD Steven Spector reached out on Twitter (see below). If you're a minority host, producer or future program director interested in receiving feedback, asking questions, and developing a relationship, email Steven at Steven.Spector@entercom.com.
Jason Barrett is the owner and operator of Barrett Sports Media. Prior to launching BSM he served as a sports radio programmer, launching brands such as 95.7 The Game in San Francisco and 101 ESPN in St. Louis. He has also produced national shows for ESPN Radio including GameNight and the Dan Patrick Show. You can find him on Twitter @SportsRadioPD or reach him by email at JBarrett@sportsradiopd.com.
Barrett Media Announces 3 Additions, Social Media Changes
"Luckily, I've been able to assemble a stellar group of people, which allows us to earn your attention each day, and I'm happy to reveal that we're adding to our roster yet again."
It's taken years of hard work, adjustments, and a whole lot of trial and error to turn this brand into a trusted source for industry professionals. It's been exciting and rewarding to tell stories, highlight the industry, and use my decades worth of knowledge and relationships to help the brands I work with make progress. But while I may prioritize the work I do for others, I've also got to balance it with making sure BSM and BNM run smoothly.
Each day, Barrett Media produces nearly fifty social posts, one to two newsletters, and twenty to thirty sports and news media stories and columns. I didn't even mention podcasts, which is another space we recently entered. Making sure we're delivering quality not quantity is vital, and so too is promoting it consistently and creatively.
Today, we have thirty people on our payroll. I never expected that to be the case, but as needs have increased and deeper bonds have been formed between the brand, our audience, and our clients, it's allowed us to find new ways to invest in delivering insight, information, and opinion to our readers. Writing, editing, and creating content for a brand like ours isn't for everyone. I just spent the past three months interviewing nearly forty people, and there's a lot of quality talent out there. But talent for radio and journalism doesn't always mean the fit is right for BSM and BNM. Luckily, I've been able to assemble a stellar group of people, which allows us to earn your attention each day, and I'm happy to reveal that we're adding to our roster yet again.
First, please join me in welcoming Garrett Searight to BSM and BNM. Garrett has been hired as our FT Brand Editor, which means he will oversee BSM and BNM's website's content M-F during normal business hours. He will work closely with yours truly, our nighttime editors Arky Shea and Eduardo Razo, and our entire writing teams to create content opportunities for both of our brands. Garrett joins us after a decade long stint in Lima, OH where he most recently worked as program director and afternoon host at 93.1 The Fan. He also programmed classic country station 98.5 The Legend. His first day with us is August 1st, but he'll be training this month to make sure he's ready to hit the ground running.
Next, I am excited to welcome Alex Reynolds as our Social Media Coordinator. Alex's creativity and curiosity stood out during our interview process, and we're excited to have him helping with social content creation and scheduling for BSM and BNM. He's a graduate of Elon University, a big fan of lacrosse, and he'll be working with Dylan Barrett to improve our graphic creation, schedule our content, and further develop the social voice for both of our brands.
Speaking of our two brands, though we produce content on the website for both sports and news, how they get promoted on social is changing. When I started this company, the website was known as SportsRadioPD.com. That worked perfectly with my Twitter and Instagram handles, which were also @sportsradiopd. But since we switched our URL to BarrettSportsMedia.com and started ramping up content for both sports and news it's become clear that we needed dedicated brand pages. It's harder to expect people to share an individual's content, and the mix of sports and news often feels off-brand to the two different audiences we serve. It feels even stranger if I'm buying social media ads to market content, a conference, and other things, so it's time to change things up.
Starting today, you can now follow Barrett Sports Media on Twitter @BSMStaff. You can also follow Barrett News Media on Twitter @BNMStaff. Each brand also has its own Facebook page. Moving forward, we will promote sports media content on our sports accounts, and news media content on our news accounts. We started with that approach for BNM when the brand launched in September 2020, but expecting people to read another site and follow other social accounts was a tall order for a brand that was finding its footing. We made a choice to promote both sports and news under the same social accounts for the past year in order to further grow awareness for the content, and as we stand today, I think many would agree that BNM has made great strides. We've built a kick ass team to cover the news media industry, and I'm hoping many of you will take a moment to give BNM's pages a follow to stay informed.
One thing you will notice is that the @BSMStaff account has replaced the @sportsradiopd account on Twitter. Let's face it, most people who have followed me on Twitter have done so for BSM or BNM's content, not for my NY Knicks and pro wrestling rants. I am keeping my @sportsradiopd handle but that is being developed as a brand new personal account. That said, if you enjoy sending DM's my way, give the new @sportsradiopd account a follow so we can stay in touch. The only account we will use to promote content from both brands under is the Barrett Media account on LinkedIn. Instagram is not a focus right now nor is TikTok or Snapchat. I realize audiences exist everywhere but I'd rather be great at a few things than average at a lot of them.
Now that we've tackled the social media changes, let me share another exciting piece of news. I'm thrilled to welcome Jessie Karangu to our brand as a BSM weekly columnist. Jessie has great energy, curiosity, and a genuine love and passion for the media industry. He's worked for Sinclair television, written for Awful Announcing, and has also hosted podcasts and video shows on YouTube. His knowledge and interest in television is especially strong, and I'm looking forward to featuring his opinions, and perspectives on our website. His debut piece for the site will be released this Wednesday.
With all of this happening, Demetri Ravanos is shifting his focus for the brand to a space he's passionate about, audio. His new title is BSM's Director of Audio Content. This means he will be charged with overseeing the editing, execution, and promotion of our various podcasts. He will also work closely with me in developing future Barrett Media shows. We have 3 in weekly rotation now, and will be adding Seller to Seller with Jeff Caves next week, and The Jason Barrett Podcast the week after that. The goal is to increase our audio library in the future provided the right ideas, talent, and interest are there.
Another goal of mine moving forward is to grow our advertising partnerships. Between our website, social media channels, podcasts, and newsletters, we have many ways to help brands connect to an affluent, influential, and loyal industry audience. We've enjoyed working with and helping brands over the years such as Point to Point Marketing, Jim Cutler NY, Steve Stone Voiceovers, Core Image Studio, Skyview Networks, Compass Media Networks, ESPN Radio and Harker Bos Group. That doesn't include all of the great sponsors we've teamed up with for our annual BSM Summit (2023's show will be announced by the end of the summer). I'm excited to add to the list by welcoming Backbone as a new website and newsletter partner. We're also looking forward to teaming up in the near future with Quu and the Sports Gambling Podcast Network, and hope to work with a few others we've had recent dialogue with.
When it comes to marketing, I try to remind folks of our reach, the value we add daily across the industry, and the various ways we can help. I know it's human nature to stick with what we know but if you work with a brand, I invite you to check into BSM/BNM further. Stephanie Eads is awesome to work with, cares about our partners, and our traffic, social impressions, and most importantly, the quality of our audience is proven. To learn more about what we can do, email Stephanie at Sales@BarrettSportsMedia.com.
Yes we continue to grow, and I'm happy about that, but just because we're adding head count doesn't mean we're guaranteed to be better. It takes every person on a team holding up their end of the bargain, creating killer content, setting expectations, and paying attention to the follow through. We take pride in our work, value the support of our partners, and are extremely thankful for the continued readership of our material. That consistent support is what allows me to add to our team to better serve fans, partners, and industry professionals.
It may seem small, and unimportant but those retweets, comments, and mentions on the air about our content makes a difference. To all who take the time to keep our industry conversations alive, thank you. This is an awesome business with a lot of great brands, people, content, and growth opportunities, and the fact that we get to learn from you, share your stories, and help those reading learn in the process makes waking up to do it an honor.
Jason Barrett is the owner and operator of Barrett Sports Media. Prior to launching BSM he served as a sports radio programmer, launching brands such as 95.7 The Game in San Francisco and 101 ESPN in St. Louis. He has also produced national shows for ESPN Radio including GameNight and the Dan Patrick Show. You can find him on Twitter @SportsRadioPD or reach him by email at JBarrett@sportsradiopd.com.
Barrett Sports Media To Launch Podcast Network
"We will start with a few new titles later this month, and add a few more in July."
To run a successful digital content and consulting company in 2022 it's vital to explore new ways to grow business. There are certain paths that produce a higher return on investment than others, but by being active in multiple spaces, a brand has a stronger chance of staying strong and overcoming challenges when the unexpected occurs. Case in point, the pandemic in 2020.
As much as I love programming and consulting stations to assist with growing their over the air and digital impact, I consider myself first a business owner and strategist. Some have even called me an entrepreneur, and that works too. Just don't call me a consultant because that's only half of what I do. I've spent a lot of my time building relationships, listening to content, and studying brands and markets to help folks grow their business. Included in my education has been studying website content selection, Google and social media analytics, newsletter data, the event business, and the needs of partners and how to best serve them. As the world of media continues to evolve, I consider it my responsibility to stay informed and ready to pivot whenever it's deemed necessary. That's how brands and individuals survive and thrive.
If you look at the world of media today compared to just a decade ago, a lot has changed. It's no secret during that period that podcasting has enjoyed a surge. Whether you review Edison Research, Jacobs Media, Amplifi Media, Spotify or another group's results, the story is always the same – digital audio is growing and it's expected to continue doing so. And that isn't just related to content. It applies to advertising too. Gordon Borrell, IAB and eMarketer all have done the research to show you where future dollars are expected to move. I still believe it's smart, valuable and effective for advertisers to market their products on a radio station's airwaves, but digital is a key piece of the brand buy these days, and it's not slowing down anytime soon.
Which brings me to today's announcement.
If you were in New York City in March for our 2022 BSM Summit, you received a program at the show. Inside of one of the pages was a small ad (same image used atop this article) which said "Coming This Summer…The BSM Podcast Network…Stay Tuned For Details." I had a few people ask 'when is that happening, and what shows are you planning to create?' and I kept the answers vague because I didn't want to box ourselves in. I've spent a few months talking to people about joining us to help continue producing quality written content and improve our social media. Included in that process has been talking to members of our team and others on the outside about future opportunities creating podcasts for the Barrett Sports Media brand.
After examining the pluses and minuses, and listening and talking to a number of people, I'm excited to share that we are launching the BSM Podcast Network. We will start with a few new titles later this month, and add a few more in July. Demetri Ravanos will provide oversight of content execution, and assist with production and guest booking needs for selected pods. This is why we've been frequently promoting Editor and Social Media jobs with the brand. It's hard to pursue new opportunities if you don't have the right support.
The titles that will make up our initial offerings are each different in terms of content, host and presentation. First, we have Media Noise with Demetri Ravanos, which has produced over 75 episodes over the past year and a half. That show will continue in its current form, being released each Friday. Next will be the arrival of The Sports Talkers Podcast with Stephen Strom which will debut on Thursday June 23rd, the day of the NBA Draft. After that, The Producer's Podcast with Brady Farkas will premiere on Wednesday June 29th. Then as we move into July, two more titles will be added, starting with a new sales focused podcast Seller to Seller with Jeff Caves. The final title to be added to the rotation will be The Jason Barrett Podcast which yours truly will host. The goal is to have five weekly programs distributed through our website and across all podcasting platforms by mid to late July.
I am excited about the creation of each of these podcasts but this won't be the last of what we do. We're already working on additional titles for late summer or early fall to ramp up our production to ten weekly shows. Once a few ideas and discussions get flushed out, I'll have more news to share with you. I may consider adding even more to the mix too at some point. If you have an idea that you think would resonate with media professionals and aspiring broadcasters, email me by clicking here.
One thing I want to point out, this network will focuses exclusively on various areas of the sports media industry. We'll leave mainstream sports conversations to the rest of the media universe. That's not a space I'm interested in pursuing. We've focused on a niche since arriving on the scene in 2015 and have no plans to waver from it now.
Additionally, you may have noticed that we now refer to our company as 'Barrett Media'. That's because we are now involved in both sports and news media. That said, we are branding this as the BSM Podcast Network because the titles and content are sports media related. Maybe there will be a day when we introduce a BNM version of this, but right now, we've got to make sure the first one works right before exploring new territory.
Our commitment to delivering original industry news, features and opinions in print form remains unchanged. This is simply an opportunity to grow in an area where we've been less active. I know education for industry folks and those interested in entering the business is important. It's why young people all across the country absorb mountains of debt to receive a college education. As valuable as those campus experiences might be, it's a different world once you enter the broadcasting business.
What I'd like to remind folks is that we continue to make investments in the way we cover, consult, and discuss the media industry because others invest in us. It'd be easy to stockpile funds and enjoy a few more vacations but I'm not worried about personal wealth. I'm focused on building a brand that does meaningful work by benefitting those who earn a living in the media industry or are interested in one day doing so. As part of that process I'm trying to connect our audience to partners who provide products, services or programs that can benefit them.
Since starting this brand, we've written more than 18,000 articles. We now cover two formats and produce more than twenty five pieces of content per day. The opportunity to play a small role in keeping media members and future broadcasters informed is rewarding but we could not pay people to edit, write, and host podcasts here if others didn't support us. For that I'm extremely grateful to those who do business with us either as a consulting client, website advertiser, Summit partner or through a monthly or annual membership. The only way to get better is to learn from others, and if our access to information, knowledge, relationships and professional opinions helps others and their brands, then that makes what we do worthwhile.
Thanks as always for the continued support. We appreciate that you read our content each day, and hope to be able to earn some of your listenership in the future too.
Jason Barrett is the owner and operator of Barrett Sports Media. Prior to launching BSM he served as a sports radio programmer, launching brands such as 95.7 The Game in San Francisco and 101 ESPN in St. Louis. He has also produced national shows for ESPN Radio including GameNight and the Dan Patrick Show. You can find him on Twitter @SportsRadioPD or reach him by email at JBarrett@sportsradiopd.com.
5 Mistakes To Avoid When Pursuing Media Jobs
"Demetri Ravanos and I have easily done 50-60 calls, and it's been eye opening to see how many mistakes get made during the hiring process."
I recently appeared on a podcast, Monetize Media, to discuss the growth of Barrett Media. The conversation covered a lot of ground on business topics including finding your niche, knowing your audience and serving them the right content in the right locations, the evolution of the BSM Summit, and why consulting is a big part of our mix but can't be the only thing we do.
Having spent nearly seven years growing this brand, I don't claim to have all the answers. I just know what's worked for us, and it starts with vision, hard work, consistency, and a willingness to adapt quickly. There are many areas we can be better in whether it's social media, editing, SEO, sales, finding news, producing creative original content or adding more staff. Though there's always work to be done and challenges to overcome, when you're doing something you love and you're motivated to wake up each day doing it, that to me is success.
But lately there's one part of the job that I haven't enjoyed – the hiring process. Fortunately in going through it, I was able to get to know Arky Shea. He's a good guy, talented writer, and fan of the industry, and I'm thrilled to share that he's joining us as BSM's new night time editor. I'll have a few other announcements to make later this month, but in the meantime, if you're qualified to be an editor or social media manager, I'm still going through the process to add those two positions to our brand. You can learn more about both jobs by clicking here.
Working for an independent digital brand like ours is different from working for a corporation. You communicate directly with yours truly, and you work remotely on a personal computer, relying on your eyes, ears and the radio, television, and internet to find content. Because our work appears online, you have to enjoy writing, and understand and have a passion for the media industry, the brands who produce daily content, and the people who bring those brands to life. We receive a lot of interest from folks who see the words 'sports' and 'news' in our brand names and assume they're going to cover games or political beats. They quickly discover that that's not what we do nor are we interested in doing it.
If you follow us on social media, have visited our website or receive our newsletters, you've likely seen us promoting openings with the brand. I've even bought ads on Indeed, and been lucky enough to have a few industry folks share the posts on social. We're in a good place and trying to make our product better, so to do that, we need more help. But over the past two months, Demetri Ravanos and I have easily done 50-60 calls, and it's been eye opening to see how many mistakes get made during the hiring process.
Receiving applications from folks who don't have a firm grasp of what we do is fine. That happens everywhere. Most of the time we weed those out. It's no different than when a PD gets an application for a top 5 market hosting gig from a retail employee who's never spoken on a microphone. The likelihood of that person being the right fit for a role without any experience of how to do the job is very slim. What's been puzzling though is seeing how many folks reach out to express interest in opportunities, only to discover they're not prepared, not informed or not even interested in the role they've applied for.
For instance, one applicant told me on a call 'I'm not interested in your job but I knew getting you on the phone would be hard, and I figured this would help me introduce myself because I know I'm a great host, and I'd like you to put me on the radar with programmers for future jobs.' I had another send a cover letter that was addressed to a different company and person, and a few more applied for FT work only to share that they can't work FT, weren't interested in the work that was described in the position, didn't know anything about our brand but needed a gig, were looking for a confidence boost after losing a job or they didn't have a computer and place to operate.
At first I thought this might be an exclusive issue only we were dealing with. After all, our brand and the work we do is different from what happens inside of a radio or TV station. In some cases, folks may have meant well and intended something differently than what came out. But after talking to a few programmers about some of these things during the past few weeks, I've been stunned to hear how many similar horror stories exist. One top programmer told me hiring now is much harder than it was just five years ago.
I was told stories of folks applying for a producer role at a station and declining an offer unless the PD added air time to the position. One person told a hiring manager they couldn't afford not to hire them because their ratings were tanking. One PD was threatened for not hiring an interested candidate, and another received a resume intended for the competing radio station and boss. I even saw one social example last week of a guy telling a PD to call him because his brand was thin on supporting talent.
Those examples I just shared are bad ideas if you're looking to work for someone who manages a respected brand. I realize everyone is different, and what clicks with one hiring manager may not with another, but if you have the skills to do a job, I think you'll put yourself in a better position by avoiding these 5 mistakes below. If you're looking for other ways to enhance your chances of landing an opportunity, I recommend you click here.
Educate Yourself Before Applying – take some time to read the job description, and make sure it aligns with your skillset and what you're looking to do professionally before you apply. Review the company's body of work and the people who work there. Do you think this is a place you'd enjoy being at? Does it look like a job that you'd gain personal and professional fulfillment from? Are you capable of satisfying the job requirements? Could it potentially put you on the path to greater opportunities? If most of those produce a yes, it's likely a situation to consider.
Proofread Your Email or Cover Letter and Resume – If the first impression you give a hiring manager is that you can't spell properly, and you address them and their brand by the wrong names, you're telling them to expect more mistakes if they hire you. Being detail oriented is important in the media business. If this is your introduction to someone and they have a job you're interested in, you owe it to yourself to go through your materials thoroughly before you press send. If you can have someone else put an extra set of eyes on your introduction to protect you from committing a major blunder even better.
Don't Waste People's Time – You'd be annoyed if a company put you through a 3-4 week process only to tell you they didn't see you as a viable candidate right? Well, it works the other way too. If you're not seriously interested in the job or you're going into the process hoping to change the job description later, don't apply. If the fit isn't right or the financials don't work, that's OK. Express that. People appreciate transparency. Sometimes they may even call you back in the future when other openings become available. But if you think someone is going to help you after you wasted their time or lied to them, trust me, they won't.
Don't Talk Like An Expert About Things You Don't Know – Do you know why a station's ratings or revenue is down? Are you aware of the company's goals and if folks on the inside are satisfied or upset? Is the hiring manager someone you know well enough to have a candid professional conversation with? If the answers are no, you're not helping your case by talking about things you don't have full knowledge of. You have no idea how the manager you're talking to has been dealing with the challenges he or she is faced with so don't pretend you do. Just because someone wrote an article about it and you read it doesn't mean you're informed.
Use Social Wisely – Being frustrated that you didn't get a job is fine. Everyone goes through it. Asking your friends and followers for advice on social of how you could've made a better case for yourself is good. That shows you're trying to learn from the process to be better at it next time. But taking to social to write a book report blasting the hiring manager, their brand, and/or their company over a move that didn't benefit you just tells them they made the right move by not bringing you in. Chances are, they won't be calling you in the future either.
Jason Barrett is the owner and operator of Barrett Sports Media. Prior to launching BSM he served as a sports radio programmer, launching brands such as 95.7 The Game in San Francisco and 101 ESPN in St. Louis. He has also produced national shows for ESPN Radio including GameNight and the Dan Patrick Show. You can find him on Twitter @SportsRadioPD or reach him by email at JBarrett@sportsradiopd.com.