Sports Radio Must Address Its Own Minority Issues
"Radio companies have made it a priority to give women and minorities more opportunities at the Market Manager level, but it doesn't excuse a lack of progress in programming."
For the past few days, I've debated pressing send on this column. It wasn't because I was uncomfortable addressing a serious issue or concerned that my words could piss off high ranking media executives. I swore to myself 5 years ago that if I became a publisher, influencer, consultant, and strategist that I'd use my voice, speak from the heart, and reject those who sought to use their power to control my opinions.
The reason I struggled publishing this piece is because new information continued to pour in, and the more that I digested, I wondered if the radio industry cared to hear the truth about where it's missing the mark. When tough conversations start, some corporate folks tend to ignore the message and attack the messenger. The quick reaction is to shield the company from negative attention, and protect the bottom line, because after all that's what matters most.
Well, if you've read this site at all in the past 5 years, I'm confident that we've improved your education on the sports radio industry. I love this business, the people involved in it, and I enjoy telling their stories, sharing ideas, and helping brands grow their ratings and revenue. I dedicate myself daily to using my eyes, ears, hands and mouth to observe the sports format, advocate for it's value, and help those who contribute to its success.
But what I can't stomach is the hypocrisy that I've seen take place during the past week of events.
If you turned on your television or radio or used your cell phone to scroll thru your social media timelines during the past few days, you likely were exposed to an avalanche of images, videos and soundbites reflecting reality, pain, frustration, and inequality. Some situations have been organized and peacefully executed, others have showcased the very worst of what America has to offer.
What each of these protests have reminded us of is the imbalance that exists in white and black America. Tensions may have resurfaced recently due to the disgusting actions of Minneapolis police officer Derek Chauvin kneeling on George Floyd's neck, costing the man his life and creating an uproar across the nation, but this issue has brewed beneath the surface for quite some time. The names and faces may change, but the results don't. All that awaits is the next victim, legal process, and destruction of another American city.
But as a 46-year old white male, who's role in the media industry is to help companies, brands, and people make improvements to their business, I'm not going to profess to be an expert on how to improve race relations in the United States. That's a much bigger job for someone with very different credentials. What I do possess though is the skill and ability to weigh in on an issue which sports radio continues to sweep under the rug, hoping nobody will notice – hiring and promoting minorities.
On Tuesday, I saw sports radio brands across the country use their social media accounts to post statements and share the blackout Tuesday image to show that they were standing up against racism and violence. That same day, Sports Radio 1140 KHTK in Sacramento terminated longtime host Grant Napear, after he answered a question on Twitter from former Kings player DeMarcus Cousins using the words 'All Lives Matter', not realizing that the term was hurtful to members of the black community. Each brand may have had the best of intentions, but forgive me if I'm not rushing to pat the industry on the back for claiming to stand for a cause that it's conveniently turned a blind eye towards.
The cold reality is that sports radio has and continues to fail at giving minorities opportunities to occupy larger roles, especially in programming circles. All you have to do is look across the nation at the nearly eight hundred sports radio stations in existence and count how many on-air hosts are of Hispanic or African American descent. As of last check, it was between 10-14%. The number is higher if you focus solely on Major Markets, but as you add smaller cities to the mix, the percentages decline.
Now, take a peak behind the curtain to see how many Hispanic or African American's have been given the opportunity and privilege of programming sports radio stations. The results are even more staggering. If you can find more than 5 minorities in programming positions it'd be a shocker. Quite frankly, it's unacceptable, and each of us who are part of this format should be embarrassed by it.
I realize that some corporate leaders are going to hate this column. The last thing a radio industry executive wants to deal with is a story that draws attention to their lack of attention to a serious matter. But if nobody has the courage to say what needs to be said, then how on earth can we expect any type of progress to be made?
What especially pisses me off is that there isn't a ton of focus being placed either on grooming future African American sports radio executives. If Dave Roberts is qualified to run the ESPN Radio network, and Terry Foxx was good enough to build 92.9 The Game in Atlanta and 93.7 The Fan in Pittsburgh into successful brands, shouldn't that be enough evidence to open some eyes and pave the way for other minority programmers?
Unfortunately the answer is no.
In Terry's case, his reward for being recognized as one of the Top 20 programmers in the format, developing another minority leader in Sean Thompson, and leading The Game in Atlanta to a 2nd place finish in his final ratings book was a trip to the unemployment office. It used to be that if you delivered results, you were untouchable. Now, it's about the dollars and cents that you earn each paycheck. Clearly Terry didn't lose his gig for poor performance.
How is it possible that in 2020, a format as universally loved as sports, doesn't have more than a handful of African American and Hispanic's in key programming roles? Are we proud of that performance? If our report card on this issue were a ratings book, the PD and GM would be fired for historically bad results. And before you tell me that females are poorly represented too, I'm well aware. That's another massive issue that deserves its own column.
What's even more troubling is that this topic isn't new. I wrote columns on it in 2015 and 2017, guided numerous conversations with executives and talent at the BSM Summit and other industry events, and I've shown data to draw attention to our format's abysmal track record. This may not be what you want to hear, but it's what you need to hear because if you think the issue is going to vanish into thin air, you're making a massive mistake. The noise will only get louder.
So why does it continue to get overlooked? Am I supposed to believe that no minorities have interest in running sports radio stations? The United States is made up of roughly 50% Whites, 25% Hispanics, 14% African Americans, and the remaining numbers are split between Asian Americans and Other. Yet on sports radio stations, 85-90% of the hosting roles belong to White personalities, and in management the percentages are even higher.
That's just not good enough.
When I've asked leaders about this issue, most acknowledge that the sports format's report card is unsatisfactory. The responses I often hear are along the lines of 'we do care about this issue, realize we've under performed, and need to do better', and though I appreciate the honesty, what I'm not seeing or hearing is a plan for fixing the mistake. Words are great, but actions are greater.
So how do we make sports radio hosting and management jobs more attractive to minorities? Why would a non-white person assume they had a chance to land one of these jobs if they don't see people from a similar background occupying them? Are we leaving our studios and heading to areas that are largely occupied by minorities to talk about the sports radio industry and why it'd be worth pursuing?
What about creating digital shows to give young minority voices a chance to develop and engage with an audience? Do we have training programs set up to help minority employees grow? And what about the interviewing process for management jobs – are minority candidates receiving a fair shake or are managers just gravitating to those they already know?
It's disappointing and hypocritical that a business as big as ours, which currently has personalities flooding the airwaves and social media with opinion after opinion over protests, injustice, inequality, and politics, continues to ignore what exists inside of its own closet. Countless hosts are speaking about these issues, expressing their emotions, and challenging others to rise up and seek a new direction yet they fail to acknowledge that the same disparity exists inside their own place of employment.
Case in point, Bonneville is a company that I greatly respect, admire and was proud to be a part of for two years of my career. They employ people who I like, have helped, and want to see do well. On Tuesday, the company cut ties with Grant Napear, a man who was the face of Sacramento sports radio for 26 years, and who spent 32 years calling Sacramento Kings games. His career was ruined by a tweet which many feel was an honest mistake. Even the Sacramento Bee's Marcos Breton, who wasn't close with Napear, took issue with the company's decision.
I have no idea if Grant Napear is or isn't racist. Chris Russo says he isn't, Matt Barnes says he is. Only Grant and those close to him know the truth. I certainly won't shape my opinion on him or anyone else by listening to folks on Twitter who claim to know what someone is or isn't simply by reading an article or a few tweets. I prefer to talk to people and gather facts before assigning labels.
What bothers me though about incidents like these is that companies won't hesitate to extinguish an individual's career in order to save face but many do so while throwing stones from inside of glass houses. Bonneville for example owns sports radio stations in Phoenix, Seattle, Sacramento, and Denver. On those 4 stations, they employ 30 local hosts M-F 6a-12a – 11 in Denver, 9 in Seattle, 7 in Phoenix and now 3 in Sacramento. Guess how many minorities occupy key hosting roles on those stations? Three. Two in Denver, and Doug Christie in Sacramento, Napear's former partner. The amount of minority producers and program directors employed is also low.
I believe Bonneville tried to do the right thing in this instance. They showed compassion, understanding, and a willingness to make a tough decision to show their support for the black community. It's hard though to offer praise when the stations under their control aren't exactly booming with diverse personnel. Similar to sports stations tweeting out the blackout Tuesday image, it's a well intended gesture, but it means little unless you actually follow thru and make improvements. How the company responds moving forward will tell you if they're committed to change or just reacting to negative attention.
And don't think that this issue only applies to Bonneville. Other radio companies have similar challenges. So too do sports digital outlets. Just yesterday, the New York Post published a piece after employees at The Ringer took aim at Bill Simmons for failing to provide a diverse workplace. The comments came after Ryen Russillo praised Simmons on a podcast for hiring a diverse work force.
"Diversity in the newsroom is essential to covering police brutality and systemic racism, including in the worlds of sports and pop culture. The Ringer has a lot of work to do," said The Ringer Union on Twitter.
Staff writer John Gonzalez added "If you've heard someone say The Ringer is a super diverse place, sadly that person does not know what he's talking about. We have a long way to go, and I hope we get there".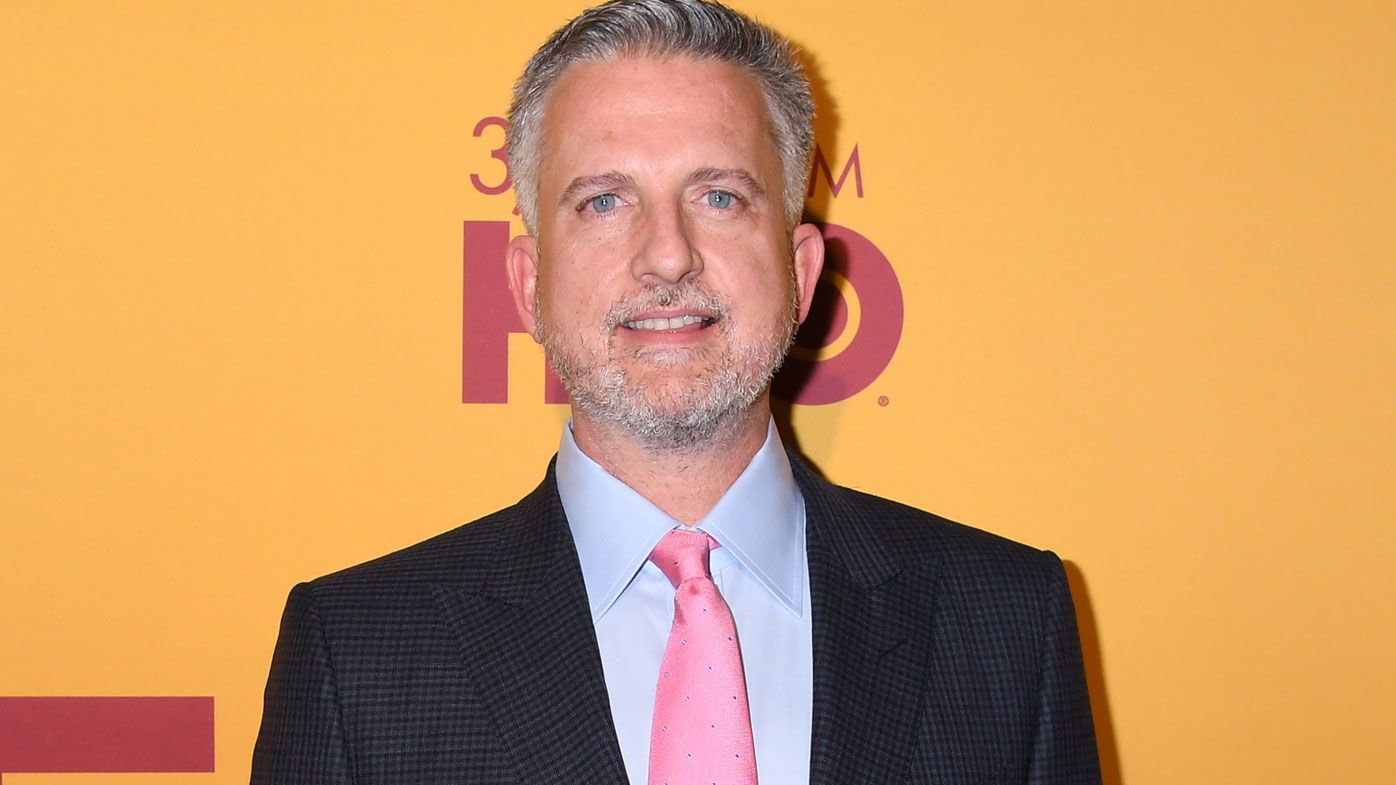 If I dug deep into other sports digital brands, I'm sure I'd find similar issues. Jobs shouldn't be given to people based solely on their skin color but when 90-95% of opportunities are provided to individuals from the same background, it tells you that the system isn't working.
I believe sports radio could be the biggest format in this business. I say that without a shadow of doubt because I already see what sports does for television, print, podcasting and social media. But in order to grow, this issue has to be addressed up top, and then sent down, received, understood, and embraced inside the market manager's office. We don't need hollow speeches and bullshit quotes delivered to industry trade outlets about our concern for the issue, we need to take action and show proof that we've made things better.
Making real progress won't be easy. It's going to require adjusting our mindset, improving our education, abandoning prior strategy, demanding better execution, holding corporate leaders accountable, and actually hiring people who look, talk, think and live differently. Vince Lombardi once said "Some of us will do our jobs well and some will not, but we will all be judged on one thing: the result". Unfortunately for the sports radio business, the result right now is a collective F.
If you're in a position of power and have been emotionally moved by the events of the past week, you might not be able to improve the relationship between the black community and local police departments. Nor will you be able to control if people choose to loot stores or assault other human beings. But never forget why it is that people are acting out. They're fed up with being mistreated, overlooked, and ignored.
I'd love to tell my minority friends in the industry and anyone who's non-white and thinking about getting into our business that this situation will get better. I want to believe that the future will be brighter because radio executives will put a greater focus on addressing these issues, but I don't want to make empty promises. I honestly don't know if it'll improve. I'm sorry that opportunities in our format have been scarce. Lord knows we'd all benefit from a more diverse workplace.
All I can add at this point is that if you're black, Hispanic, Asian or female, don't stop letting others know of your desire to advance your career. There aren't a ton of these jobs available, so keep working on your craft, seek input from those you trust and respect, and answer the call as often as possible when you're asked to perform. As an advocate for this industry and independent resource who works with a number of companies, I'm happy to help any minority who's interested in growing. All you have to do is reach out by email to schedule a call.
I understand that there will be mixed reactions to this column. I'm OK with that. What I hope we can all agree on once emotions subside is that the sports radio format hasn't done enough to address this issue. If we truly care about growing our business and changing for the better, then it's time to switch the game plan, because the one we've been using clearly isn't working.
Additional Note: After this column was posted, 610 Sports PD Steven Spector reached out on Twitter (see below). If you're a minority host, producer or future program director interested in receiving feedback, asking questions, and developing a relationship, email Steven at Steven.Spector@entercom.com.
Jason Barrett is the owner and operator of Barrett Sports Media. Prior to launching BSM he served as a sports radio programmer, launching brands such as 95.7 The Game in San Francisco and 101 ESPN in St. Louis. He has also produced national shows for ESPN Radio including GameNight and the Dan Patrick Show. You can find him on Twitter @SportsRadioPD or reach him by email at JBarrett@sportsradiopd.com.
California College Students Earn Chance to Win 10 Free Tickets to the 2023 BSM Summit Thanks to Steve Kamer Voiceovers
"In order to win tickets to attend the Summit, students must submit a 2-minute video by email explaining why they'd like to be in attendance and what they hope to learn at the event."
With a new year comes renewed energy and optimism for the sports media business. Yours truly is looking forward to showcasing the best our business has to offer when we gather the industry in Los Angeles, CA at the 2023 BSM Summit at the Founders Club at the University of Southern California on March 21-22, 2023. Our conference is returning to the west coast for the first time since 2019. We've announced some super talented speakers. We've got additional things in the works and I plan to make additional announcements in the next few weeks.
People often ask me what the biggest challenge is putting this event together. My answer is always the same, it's getting people to leave the comfort of their office and spend two days in a room together learning and discussing ways to grow the business. We have great sponsorship support and exceptional people on stage and are fortunate to have a lot of folks already set to attend. Our venue this year has extra space though, so I'm hoping a few more of you make time to join us. If you haven't bought a ticket or reserved your hotel room, visit BSMSummit.com to make sure you're all set.
If there's one thing our industry could get better at it's opening our minds to new ideas and information. There's more than one path to success. Just because you're in good shape today doesn't mean you will be tomorrow. Building brands, growing audiences, increasing revenue, and examining new opportunities is an ongoing process. There are many shifts along the way. We may not solve every business challenge during our two-days together but you'll leave the room more connected and informed than when you entered it.
Each year I'll get two or three emails from folks sharing that they learned more about the industry in two-days at the Summit than they have in ___ years inside of their building. That's truly gratifying and what I strive to achieve when I put this event together. I remember when conferences like this didn't exist for format folks and I take the risk and invest the time and resources to create it because I love the sports media industry and believe I can help it thrive. I see great value in gathering professionals to share ideas, information, and meet others who can help them grow their business, and if we do our part, I'm confident some will want to work with us too. That's how we benefit over the long haul.
But as much as I focus on serving the professional crowd, I also think we have a responsibility to educate young people who are interested, passionate, and taking steps to be a part of our business in the future. The BSM website is visited by hundreds of thousands of people each month and it's become a valuable resource for folks who enjoy sports radio and television. I think it's vital to use our platform, influence and two-day event to connect generations and I'm happy to announce that we will once again welcome college students at this year's Summit.
Most of us who've been in this line of work for two or three decades learned the business without podcasts, YouTube, social media, the web or conferences delivering two full days of sessions that taught you more about the business than what's available inside of a class room. We learned by doing, and hoping we were right. Then we copied others who had success. Some of that still exists, and that's not a bad thing. But where our business goes in the future is going to be drastically different.
I'd like to see the difference makers in our format remembered for years to come, and practices that have stood the test of time remain valued down the line. Change is inevitable in every business and I'm excited about the road that lies ahead especially some of the technological advancements that are now available or will soon become a bigger part of our industry. I think we can embrace the future while enjoying the present and celebrating the past. The best way to do that is by bringing together everyone who is and is hoping to be a part of the sports media universe.
So here's two things we're doing to make sure future broadcasters have an opportunity to learn with us.
First, I want to send a HUGE thank you to Steve Kamer Voiceovers. Thanks to Steve's generosity, TEN (10) college students will be given FREE tickets to attend the 2023 BSM Summit in March. Steve is a USC graduate (Class of 1985) and he bought the ten tickets to help young people learn about the industry, save money and make valuable connections. When I first received his order, I thought he hit the wrong button. I reached out to tell him a mistake was made and I needed to refund him. That's when he told me what he wanted to do for students who were pursuing their broadcasting dreams just as we both did years ago. A very classy gesture on his part.
As it pertains to the contest, here's how it's going to work.
To win tickets to attend the Summit, students must submit a 2-minute video by email to JBarrett@sportsradiopd.com explaining why they'd like to be in attendance and what they hope to learn at the event. Included in your email should be a list of steps that you've taken or are pursuing to explore opportunities in the media industry. If you want to pass along a resume and audio or video clips too to showcase your work and experience, that's fine as well. BSM will accept submissions until February 17th. The winners will be announced on Friday February 24th.
Helping me select the winners will be an exceptional panel of media executives. Each of these folks below will choose one person to attend our L.A. event. The final two will be picked by Steve Kamer and myself.
Scott Shapiro – Senior Vice President, FOX Sports Radio
Justin Craig – Senior Program Director, ESPN Radio
Jeff Sottolano – Executive Vice President, Programming, Audacy
Bruce Gilbert – Senior Vice President of Sports, Cumulus Media & Westwood One
Amanda Gifford – Vice President, Content Strategy & Audio, ESPN
Jacob Ullman – Senior Vice President, Production and Talent Development, FOX Sports
Greg Strassell – Senior Vice President, Programming, Hubbard Radio
Scott Sutherland – Executive Vice President, Bonneville International
To qualify for the BSM Summit College Contest, students must be enrolled in college in the state of California, pursuing a degree that involves course work either in radio, television, print or the digital business. Those attending local trade schools with a focus on broadcasting are also welcome to participate. You must be able to take care of your own transportation and/or lodging.
This is a contest I enjoy running. We've had great participation during our prior two shows in New York City but haven't done it before on the west coast. I'm hoping it's helpful to California students and look forward to hearing from many of them during the next month.
For students who live out of state and wish to attend or those enrolled at local universities who enter the contest but aren't lucky enough to win one of the ten free tickets from Steve Kamer Voiceovers, we are introducing a special two-day college ticket for just $124.99. You must provide proof that you're currently in school to take advantage of the offer. This ticket gives you access to all of our sessions inside the Founders Club. College tickets will be limited to forty (40) seats so take advantage of the opportunity before it expires.
The 2023 BSM Summit will feature award ceremonies with Emmis Communication CEO Jeff Smulyan and legendary WFAN program director Mark Chernoff, sessions with influential on-air talent such as Colin Cowherd, Jim Rome, Joy Taylor, and Mina Kimes, big picture business conversations with executives from groups such as Audacy, iHeart, Bonneville, Good Karma Brands, Barstool, The Volume, Omaha Productions and more. For details on tickets and hotel rooms visit BSMsummit.com.
I look forward to seeing you in March in Los Angeles!
Jason Barrett is the owner and operator of Barrett Sports Media. Prior to launching BSM he served as a sports radio programmer, launching brands such as 95.7 The Game in San Francisco and 101 ESPN in St. Louis. He has also produced national shows for ESPN Radio including GameNight and the Dan Patrick Show. You can find him on Twitter @SportsRadioPD or reach him by email at JBarrett@sportsradiopd.com.
Barrett News Media To Gather The Industry in Nashville in September 2023
"I've been lucky enough to play a key role in bringing the sports media industry together on an annual basis, and in 2023 we're going to attempt to do the same for news/talk media professionals."
One of the best parts about working in the media business is that you're afforded an opportunity to use your creativity, take risks, and learn if an audience or advertisers will support your ideas. Sometimes you hit a homerun, other times you strike out, but regardless of the outcome, you keep on swinging.
I've tried to do that since launching a digital publishing and radio consulting company in 2015. Fortunately, we've delivered more hits than misses.
When I added news media industry coverage to our brand in September 2020, I knew it'd be a huge undertaking. The news/talk format is two and a half times larger than sports, many of its brands are powered by national shows, and the content itself is more personal and divisive. I wanted our focus and attention on news media stories, not politics and news, and though there have been times when the lines got blurred, we've tried to be consistent in serving industry professionals relevant content .
What made the move into news media more challenging was that I'd spent less time in it. That meant it'd take longer to find the right writers, and it required putting more time into building relationships, trust, respect, and support. Though we still have more ground to cover, we've made nice strides. That was reflected by the participation we received when we rolled out the BNM Top 20 of 2022 the past two weeks. Hopefully you checked out the lists. Demetri Ravanos and I will be hosting a video chat today at 1pm ET on BNM's Facebook and Twitter accounts, and through Barrett Media's YouTube page discussing the series, as well as this article.
It's because of that growing support, trust, and confidence in what we're doing that I'm taking a risk yet again. I've been lucky enough to play a key role in bringing the sports media industry together on an annual basis, and in 2023 we're going to attempt to do the same for news/talk media professionals.
I am excited to share the news that Barrett News Media will host its first ever BNM Summit on Thursday September 14, 2023 in Nashville, TN. Our one-day conference will take place at Vanderbilt University's Student Life Center Ballroom. The venue we've selected is tremendous and I'm eager to spend a day with news/talk professionals to examine ways to further grow the format and industry.
If you're wondering why we chose Nashville, here's why.
First, the city itself is awesome. The access to great restaurants, bars, entertainment, hotels, and famous landmarks is unlimited, and when you're traveling to a city for a business conference, those things matter. Being in a city that's easy for folks across the country to get to also doesn't hurt.
Secondly, a conference is harder to pull off if you can't involve successful on-air people in it. If you look at Nashville's growth in the talk media space over the past decade, it's remarkable. Many notable talents now live and broadcast locally, major brands have created a local footprint in the area, and that opens the door to future possibilities. I have no idea who we'll include in the show, and I haven't sent out one request yet because I wanted to keep this quiet until we were sure it made sense. I'm sure we'll have plenty of interest in participating and I can't promise we'll be able to accommodate all requests but if you have interest in being involved, send an email to Jason@BarrettNewsMedia.com.
Third, finding the right venue is always difficult. We looked at a bunch of great venues in Nashville during our vacation this past summer, and when we stepped on to the campus at Vanderbilt University and walked through the SLC Ballroom, we knew it was the right fit. It had the space we needed, the right tech support, access to private parking, a green room for guests, and it was within walking distance of a few hotels, restaurants, and the Parthenon.
As I went through the process of deciding if this event was right for BNM, a few folks I trust mentioned that by creating a Summit for news/media folks, it could create a competitive situation. I don't see it that way. I view it as a responsibility. I think we need more people coming together to grow the industry rather than trying to tear each other down. I hear this far too often in radio. We worry about what one station is doing rather than strengthening our own brand and preparing to compete with all audio options.
For years I've attended conferences hosted by Radio Ink, NAB, Talkers, and Conclave. I've even spoken at a few and welcomed folks who operate in the consulting space to speak at my shows. I'll continue to support those events, read various trade sites, and invite speakers who work in a similar field because they're good people who care about helping the industry. I believe BNM and BSM add value to the media business through its websites and conferences, and though there may be a detractor or two, I'll focus on why we're doing this and who it's for, and let the chips fall where they may.
I know juggling two conferences in one year is likely going to make me crazy at times, but I welcome the challenge. In the months ahead I'll start lining up speakers, sponsors, building the conference website, and analyzing every detail to make sure we hold up our end of the bargain and deliver an informative and professionally beneficial event. The news/talk media industry is massive and making sure it stays healthy is critically important. I think we can play a small role in helping the business grow, and I look forward to finding out on September 14th in Nashville at Vanderbilt University.
Hope to see you there!
Jason Barrett is the owner and operator of Barrett Sports Media. Prior to launching BSM he served as a sports radio programmer, launching brands such as 95.7 The Game in San Francisco and 101 ESPN in St. Louis. He has also produced national shows for ESPN Radio including GameNight and the Dan Patrick Show. You can find him on Twitter @SportsRadioPD or reach him by email at JBarrett@sportsradiopd.com.
Jimmy Powers, Raj Sharan, Matt Berger and John Goforth Added to 2023 BSM Summit Lineup
"BSM is having a special Holiday SALE this week. Individual tickets are reduced to $224.99 until Friday night December 23rd at 11:59pm ET.
In less than a hundred days, the BSM Summit will return to Los Angeles for two-days of networking, learning, laughing, and celebrating. The conference hasn't been held on the west coast since 2019, and we're looking forward to returning to the city of angels on March 21-22, 2023, and bringing together sports media professionals at the Founders Club, located inside the Galen Center at the University of Southern California.
For those of you who haven't purchased your ticket(s) yet, BSM is having a special Holiday SALE this week. From today (Monday) through Friday 11:59pm ET, individual tickets are reduced to $224.99. If you're planning to come, and want to make sure you're in the room, take advantage of the extra savings and secure your seat. To buy tickets, reserve your hotel room, and learn more about the Summit's speakers, click here.
We've previously announced twenty one (21) participants who will join us on stage at the 2023 BSM Summit. Today, we're excited to expand our lineup by welcoming four (4) more additions to March's industry spectacular.
First, BSM is thrilled to have two accomplished sports radio programmers contributing to the event. Jimmy Powers of 97.1 The Ticket in Detroit will make his Summit debut in L.A.. Fresh off of a Marconi victory earlier this fall, The Ticket's brand manager will share his insights on the present and future of sports radio on one of our programming panels. Also taking part in that panel will be the leader of 104.3 The Fan in Denver, Raj Sharan. Raj appeared on stage at the 2022 BSM Summit in NYC, and we look forward to having him return to lend his voice to an important sports radio programming discussion.
But programming won't be the only thing we invest time in out west. Growing a business, more specifically, a digital business will be part of our conference agenda as well.
When it comes to maximizing digital revenue, few brands understand the space better than Barstool Sports. Charged with growing the brand's revenue is Senior Vice President and Head of Sales Matt Berger, and we're looking forward to having Matt join us for a conversation that will focus on monetizing digital opportunities. Before joining Barstool, Matt sold for Bleacher Report/House of Highlights. He's also worked for Warner Brothers and the Walt Disney Company. We're excited to have him share his wisdom with the room.
Also taking part in our digital sales panel will be John Goforth of Magellan AI. John knows the radio business well from having served previously as a sales manager and salesperson. Since leaving traditional media and joining Magellan AI, John has studied the podcasting advertising space and learned who the top spenders are, who's making big moves with their podcast advertising budgets, and which publishers are best positioned to benefit. Having his expertise on stage will help many in the room with trying to better understand the digital sales space.
There are other speaker announcements still to come. We have some big things planned, which I'm hoping to reveal in January and February. I want to thank ESPN Radio, FOX Sports, Showtime, and Point to Point Marketing for coming on board as partners of the 2023 BSM Summit. The support we've received heading into Los Angeles has been tremendous, and we greatly appreciate it. If you're looking to be associated with the Summit as an event partner, email Stephanie Eads at Sales@BarrettSportsMedia.com.
That's all for now, but be sure to take advantage of the Summit Holiday Sale. You have until Friday night December 23rd at 11:59pm ET to take advantage of discounted tickets. Happy Holidays!
Jason Barrett is the owner and operator of Barrett Sports Media. Prior to launching BSM he served as a sports radio programmer, launching brands such as 95.7 The Game in San Francisco and 101 ESPN in St. Louis. He has also produced national shows for ESPN Radio including GameNight and the Dan Patrick Show. You can find him on Twitter @SportsRadioPD or reach him by email at JBarrett@sportsradiopd.com.