Say a Prayer For The Athletic …And Sportswriting
"The struggling sports site should have taken a dynamic editorial direction — more edge, more big names, less beat-writing bulk — for its $139.5 million in raised venture capital."
This being San Francisco, there had to be a groovy hangout for venture capitalists. The Four Seasons was the place, and sitting across from me one fine morning in 2016 were Alex Mather and Adam Hansmann, ready to launch the startup that purportedly would save sports journalism.
I was all ears, having just escaped a wacky experience in a traditional newsroom, the San Francisco Examiner, that only justified my long-held belief that newspapers were toast. As sports director and columnist, I hoped to have two or three full-time writers, a supply of freelancers, a travel budget when necessary and, most importantly, a reliable digital operation as our dominant platform for coverage of the Warriors, 49ers, Giants, A's, Raiders and others in a rocking market.
Instead, I got headaches — an accounting lady who didn't want to pay the freelancers, a site that often broke down without anyone to fix it, a kid writer who tried to ramrod through an Oracle Arena security gate before an NBA Finals game, a cannabis reporter who hated me, a publisher who decorated the sports office with team pennants and bobbleheads because that's where he thought we'd cover games on a small TV, and a budget that dried up because the Canada-based owner didn't understand why a title-bound team with a breakout entertainer named Steph Curry required postseason road coverage. My best writer was Rick Barry, the basketball great, and to this day, I'm not sure if Barry or the others ever were paid. I covered the Super Bowl in Santa Clara, went to parties all week, saw Dave Matthews in a pier tent, watched Jim Brown celebrate his 80th birthday and prepared to scram.
But before heading back to Los Angeles, I wanted to hear about The Athletic from two disruption-minded millennials. Their business model, straight out of Silicon Valley, was intriguing: a subscription-based site that circumvented the Facebook-and-Google-created dearth of advertising money in digital media. Also, Mather and Hansmann clearly knew people and understood the art of raising investment money, eagerly pointing out VCs at other tables. They had a dream, and I didn't care when Mather said, "You're not going to make the salary you're used to making,'' knowing that my days of multiple media jobs taking me near seven figures were long gone in an industry already deep into a death march.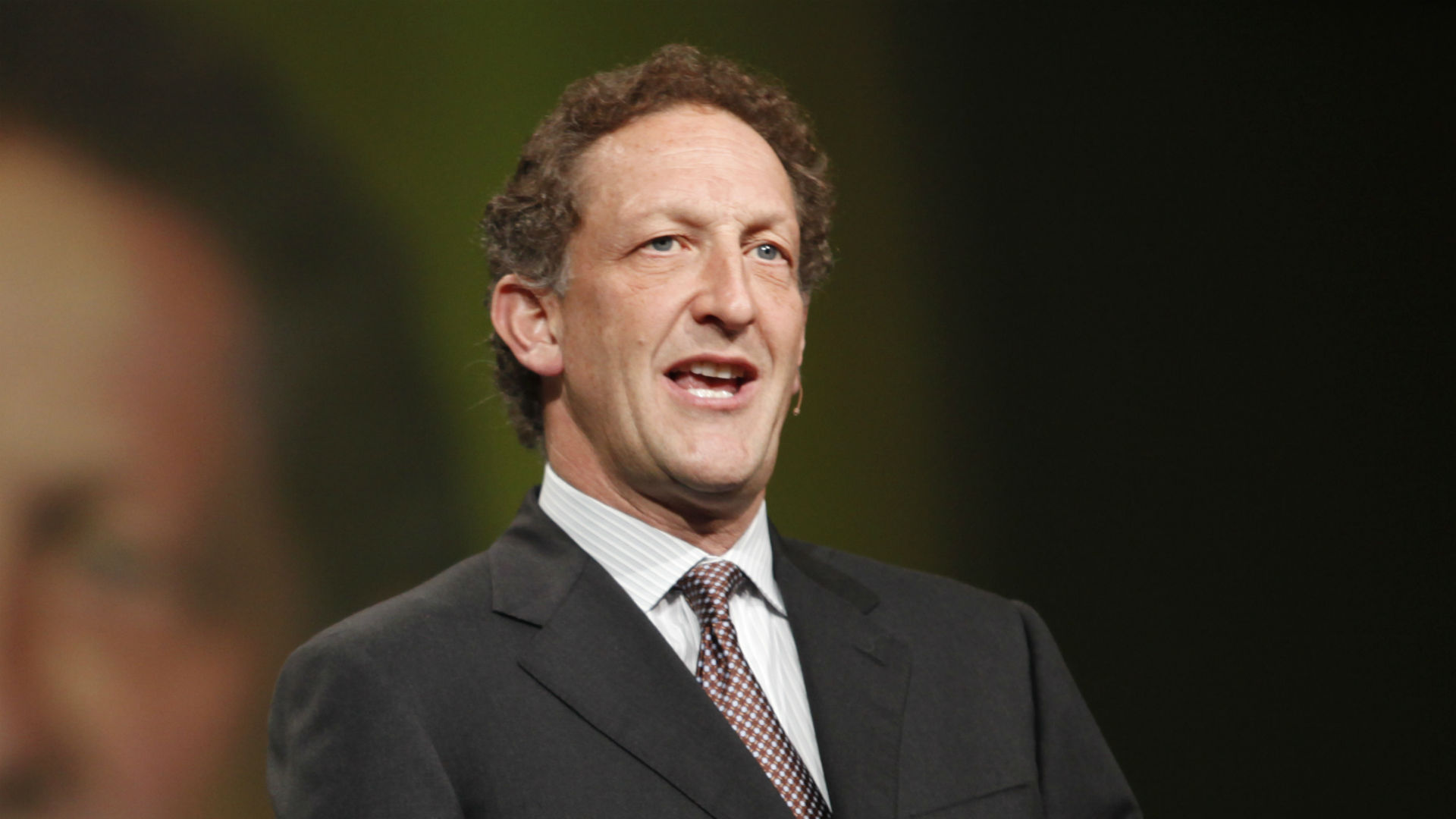 I did balk, though, when one of them mentioned "equity.'' Accepting equity as partial compensation would require firm confidence that the company — say, by 2020 — was surging toward long-term prosperity. I mean, what if a killer pandemic paralyzed Planet Earth and shut down sports? I grew more interested in possibly investing in their company than writing for it, and I'm not sure they wanted me anyway, perhaps fearing a rabble-rouser who would piss off the sports establishment lords they were trying to court. How would I know that? Mather referenced one of his first writing hires, who is more chummy with local franchises than hard-hitting. And Hansmann was eager to meet Larry Baer, CEO of the Giants and a fixture in the city's power elite. I knew Baer a little, so I made a reluctant call on the co-founders' behalf because I sensed a now-or-never moment for American sportswriting. We never spoke again.
Which turned out to be a blessing, as they ignored my one piece of advice: Assemble a rich lineup of major sportswriting names and avoid hiring not-so-big names in bulk numbers. That way, the site would be dependent on premier columnists and writers to power through the early years. Instead, The Athletic hired literally hundreds of writers to cover and analyze almost every imaginable league, team and program — pro, college and even soccer overseas. The beat coverage is comprehensive, almost mind-blowingly so, and was supported until recently by abundant travel resources. But the site noticeably lacks edge and critical muscle, as if the mission statement is to both cover the gnarly sports world and appease sports executives such as Baer. You can't have it both ways, gents.
I take no told-you-so satisfaction in reporting the inevitable fallout: The Athletic has blown through a sizable portion of $139.5 million in venture capital raised through January, forcing staff layoffs of eight percent last week. I repeat: $139.5 million. Oh, what I could have done with $139.5 million at the Examiner. Hell, what City Hall could do with $139.5 million, starting with the homeless encampments near the Four Seasons.
While some of the writers are superstars — Ken Rosenthal, Jayson Stark and David Aldridge among them — the vast majority are not well-known among the national masses. That isn't to say many aren't supreme storytellers and essayists, but in a complicated world, beat coverage and pleasant features alone aren't going to sell a site. Now more than ever, you need strong, provocative, column-writing watchdogs for a $200-billion industry rife with scandal and, at present, dominated by a rush to resume live games despite coronavirus fears and the outrage of racial inequality.
The closest The Athletic came to such a difference-maker was Rick Reilly, who briefly dabbled in golf majors coverage before returning to his Hermosa Beach wet suit. I do see kickass columnists whose views always should be used on national topics — Marcus Thompson and Bob Kravitz shouldn't be confined to the Bay Area and Indianapolis. And I'm impressed how the site, with its multitude of reporters, does break its share of news, led by Rosenthal and Evan Drellich, who busted open the electronic sign-stealing ruse that brought down the Houston Astros and have been out front on recent labor coverage, no small feat when rival ESPN has a tight business relationship with Major League Baseball.
But Mather, the company CEO, missed the mark in more ways than one when he told the New York Times in 2017, "We will wait every local paper out and let them continuously bleed until we are the last ones standing. We will suck them dry of their best talent at every moment. We will make business extremely difficult for them." The Athletic has not succeeded in sucking local papers dry; many of the nation's best sportswriters — Bill Plaschke, Sally Jenkins, Jerry Brewer and Dan Shaughnessy included — remain at newspaper sites that remain upright for now. And why would Mather make such a comment to begin with? What if it came back to haunt him for some catastrophic reason?
It was Tom Petty who sang, "Out in the great wide open, a rebel without a clue.'' There never is a good time for any executive, with the sports media business ravaged and unrecognizable, to spout off like some unhinged UFC fighter. Today, Mather's cheeky prediction is akin to another wayward pitch from Rick (Wild Thing) Vaughn in the movie "Major League'' — "JUSSSSSST a bit outside.'' Along with the layoffs, 10-percent pay reductions were ordered for the rest of the staff, and those making more than $150,000 annually are absorbing larger pay cuts, including the co-founders. Mather and Hansmann have acknowledged the site has yet to turn a profit. And their multi-million-dollar podcasting venture? It's going nowhere, along with a failed video component that purged one of the staff's most accomplished members, reporter Armen Keteyian.
The coronavirus helped wound The Athletic, sure. But it was struggling even before the first cases of COVID-19. In Year Five, it's safe to assume subscriptions will slip into decline — new subscriber growth has dropped 20 to 30 percent — as long as sports is in limbo and tens of millions are living on unemployment checks. And even if the NBA manages to resume in its Florida bubble, and leagues such as MLB and the NFL somehow conduct seasons, reporters can expect limited or no access to athletes and other team personnel at stadiums and arenas. Meaning, they won't be much different than bloggers watching games in their basements. A media consumer can read free stuff on a myriad of sites. Why pay $59 a year for The Athletic if it isn't providing distinguishable content?
What's sad is that the site had a legitimate chance. Rather than pay hundreds of writers, why not bring in 100 proven traffic magnets, make each hire count and heavily promote the product? If you're silly and think I'm holding a grudge, know that others agree — Ray Ratto, just the kind of smart ass who'd be a huge hit, has wondered about the lack of dynamic opinionists. Just once, I'd like to call up the site and see three or four writers slinging fire instead of writing to impress each other and/or the sports industry. Rosenthal ripped the owners and players for prioritizing MLB's money fight amid a pandemic and civil unrest; how about more where that came from? in the site's infancy, I offered occasional thoughts (positive and negative) in comments sections about the site's coverage, but if you've noticed, a suspicious majority of responses are lovefests that smother writers in praise. Um, if you're doing your job in this racket, hate mail often comprises at least 50 percent of your feedback bin.
The pandemic has forced every business to adapt. In The Athletic's case, the question is whether it will survive. As Mather noted last Friday in a memo to the staff, obtained by Axios, the company is prepared "for the strangest six months in sports history." Forgive me for asking if that is a warning to investors. They want results for their $139.5 million, and while the co-founders claim about a million subscribers, is anyone sure of that number? Or whether it's enough to stay afloat? It's still possible sports will be disrupted by a second coronavirus wave and that no league completes what it's trying to accomplish in 2020. If so, The Athletic likely will fold.
And if it does, sportswriting dies. What's left out there — The Ringer, partner-promoting ESPN, a few lingering papers and the charred remains of Sports Illustrated? Never has the craft felt so non-essential, and in the future, I fear that writers will be working directly for leagues and teams that want upbeat, controversy-free coverage for low pay. At least Mather and Hansmann made a pledge to respect and showcase competent journalism, unlike the trash sites that appeal to low-brow bros.
It's unfortunate The Athletic, in what might be its fatal blow, prioritized sprawling quantity over brawling, streamlined quality. Now, rather than blather, Mather is humble. "This is a dark day for the company at one of the darkest moments in recent memory for most of us in the country, in the world,'' he wrote in the memo. "Not a single person leaving is at fault. They did nothing wrong.
"Adam and I made every decision and we are fully responsible for being in this position today."
I could applaud them for trying. I could say, "Nothing ventured, nothing gained.'' But the sobbing in the sportswriting profession would muffle me.
Being Wrong On-Air Isn't A Bad Thing
…if you feel yourself getting uncomfortable over the fact that you were wrong, stop to realize that's your pride talking. Your ego. And if people call you out for being wrong, it's actually a good sign.
In the press conference after the Warriors won their fourth NBA title in eight years, Steph Curry referenced a very specific gesture from a very specific episode of Get Up that aired in August 2021.
"Clearly remember some experts and talking heads putting up the big zero," Curry said, then holding up a hollowed fist to one eye, looking through it as if it were a telescope.
"How many championships we would have going forward because of everything we went through."
Yep, Kendrick Perkins and Domonique Foxworth each predicted the Warriors wouldn't win a single title over the course of the four-year extension Curry had just signed. The Warriors won the NBA title and guess what? Curry gets to gloat.
The funny part to me was the people who felt Perkins or Foxworth should be mad or embarrassed. Why? Because they were wrong?
That's part of the game. If you're a host or analyst who is never wrong in a prediction, it's more likely that you're excruciatingly boring than exceedingly smart. Being wrong is not necessarily fun, but it's not a bad thing in this business.
You shouldn't try to be wrong, but you shouldn't be afraid of it, either. And if you are wrong, own it. Hold your L as I've heard the kids say. Don't try to minimize it or explain it or try to point out how many other people are wrong, too. Do what Kendrick Perkins did on Get Up the day after the Warriors won the title.
"When they go on to win it, guess what?" He said, sitting next to Mike Greenberg. "You have to eat that."
Do not do what Perkins did later that morning on First Take.
Perkins: "I come on here and it's cool, right? Y'all can pull up Perk receipts and things to that nature. And then you give other people a pass like J-Will."
Jason Williams: "I don't get passes on this show."
Perkins: "You had to, you had a receipt, too, because me and you both picked the Memphis Grizzlies to beat the Golden State Warriors, but I'm OK with that. I'm OK with that. Go ahead Stephen A. I know you're about to have fun and do your thing. Go ahead."
Stephen A. Smith: "First of all, I'm going to get serious for a second with the both of you, especially you, Perk, and I want to tell you something right now. Let me throw myself on Front Street, we can sit up there and make fun of me. You know how many damn Finals predictions I got wrong? I don't give a damn. I mean, I got a whole bunch of them wrong. Ain't no reason to come on the air and defend yourself. Perk, listen man. You were wrong. And we making fun, and Steph Curry making fun of you. You laugh at that my brother. He got you today. That's all. He got you today."
It's absolutely great advice, and if you feel yourself getting uncomfortable over the fact that you were wrong, stop to realize that's your pride talking. Your ego. And if people call you out for being wrong, it's actually a good sign. It means they're not just listening, but holding on to what you say. You matter. Don't ruin that by getting defensive and testy.
WORTH EVERY PENNY
I did a double-take when I saw Chris Russo's list of the greatest QB-TE combinations ever on Wednesday and this was before I ever got to Tom Brady-to-Rob Gronkowski listed at No. 5. It was actually No. 4 that stopped me cold: Starr-Kramer.
My first thought: Jerry Kramer didn't play tight end.
My second thought: I must be unaware of this really good tight end from the Lombardi-era Packers.
After further review, I don't think that's necessarily true, either. Ron Kramer did play for the Lombardi-era Packers, and he was a good player. He caught 14 scoring passes in a three-year stretch where he really mattered, but he failed to catch a single touchdown pass in six of the 10 NFL seasons he played. He was named first-team All-Pro once and finished his career with 229 receptions.
Now this is not the only reason that this is an absolutely terrible list. It is the most egregious, however. Bart Starr and Kramer are not among the 25 top QB-TE combinations in NFL history let alone the top five. And if you're to believe Russo's list, eighty percent of the top tandems played in the NFL in the 30-year window from 1958 to 1987 with only one tandem from the past 30 years meriting inclusion when this is the era in which tight end production has steadily climbed.
Then I found out that Russo is making $10,000 per appearance on "First Take."
My first thought: You don't have to pay that much to get a 60-something white guy to grossly exaggerate how great stuff used to be.
My second thought: That might be the best $10,000 ESPN has ever spent.
Once a week, Russo comes on and draws a reaction out of a younger demographic by playing a good-natured version of Dana Carvey's Grumpy Old Man. Russo groans to JJ Redick about the lack of fundamental basketball skills in today's game or he proclaims the majesty of a tight end-quarterback pairing that was among the top five in its decade, but doesn't sniff the top five of all-time.
And guess what? It works. Redick rolls his eyes, asks Russo which game he's watching, and on Wednesday he got me to spend a good 25 minutes looking up statistics for some Packers tight end I'd never heard of. Not satisfied with that, I then moved on to determine Russo's biggest omission from the list, which I've concluded is Philip Rivers and Antonio Gates, who connected for 89 touchdowns over 15 seasons, which is only 73 more touchdowns than Kramer scored in his career. John Elway and Shannon Sharpe should be on there, too.
Money Isn't The Key Reason Why Sellers Sell Sports Radio
I started selling sports radio because I enjoyed working with clients who loved sports, our station, and wanted to reach fans with our commercials and promotions.
A radio salesperson's value being purely tied to money is overrated to me. Our managers all believe that our main motivation for selling radio is to make more money. They see no problem in asking us to sell more in various ways because it increases our paycheck. We are offered more money to sell digital, NTR, to sell another station in the cluster, weekend remotes, new direct business, or via the phone in 8 hours.
But is that why you sell sports radio?
In 2022, the Top 10 highest paying sales jobs are all in technology. Not a media company among them. You could argue that if it were all about making money, we should quit and work in tech. Famous bank robber Willie Sutton was asked why he robbed twenty banks over twenty years. He reportedly said," that's where the money is". Sutton is the classic example of a person who wanted what money could provide and was willing to do whatever it took to get it, BUT he also admitted he liked robbing banks and felt alive. So, Sutton didn't do it just for the money.
A salesperson's relationship with money and prestige is also at the center of the play Death of a Salesman. Willy Loman is an aging and failing salesman who decides he is worth more dead than alive and kills himself in an auto accident giving his family the death benefit from his life insurance policy. Loman wasn't working for the money. He wanted the prestige of what money could buy for himself and his family. 
Recently, I met a woman who spent twelve years selling radio from 1999-2011. I asked her why she left her senior sales job. She said she didn't like the changes in the industry. Consolidation was at its peak, and most salespeople were asked to do more with less help. She described her radio sales job as one with "golden handcuffs". The station paid her too much money to quit even though she hated the job. She finally quit. The job wasn't worth the money to her.
I started selling sports radio because I enjoyed working with clients who loved sports, our station, and wanted to reach fans with our commercials and promotions. I never wanted to sell anything else and specifically enjoyed selling programming centered around reaching fans of Boise State University football. That's it. Very similar to what Mark Glynn and his KJR staff experience when selling Kraken hockey and Huskies football.
I never thought selling sports radio was the best way to make money. I just enjoyed the way I could make money. I focused on the process and what I enjoyed about the position—the freedom to come and go and set my schedule for the most part. I concentrated on annual contracts and clients who wanted to run radio commercials over the air to get more traffic and build their brand.
Most of my clients were local direct and listened to the station. Some other sales initiatives had steep learning curves, were one-day events or contracted out shaky support staff. In other words, the money didn't motivate me enough. How I spent my time was more important.
So, if you are in management, maybe consider why your sales staff is working at the station. Because to me, they'd be robbing banks if it were all about making lots of money.
Media Noise: BSM Podcast Network Round Table
Demetri Ravanos welcomes the two newest members of the BSM Podcast Network to the show. Brady Farkas and Stephen Strom join for a roundtable discussion that includes the new media, Sage Steele and Roger Goodell telling Congress that Dave Portnoy isn't banned from NFL events.
Podcast: Play in new window | Download
Subscribe: RSS