College Football Lives, Higher Academia Dies
"It's nothing short of abhorrent when universities, trying to rescue revenues in pandemic-shortened football seasons, exploit coronavirus outbreaks by sending student bodies home to protect athletes within campus Bubbles."
Why bother with formal names anymore? Let's just refer to Alabama as the University of Saban, LSU as Coach O State, Clemson as Swinney and Texas A&M as Jimbo Station. Here we've thought the purpose of a college campus was to serve America's future leaders with daily doses of higher education and social direction, but this autumn, don't be stunned if that precept is crushed by the real objective of university life.
It is, first and foremost, a place of football worship.
And don't you ever forget it, dadgummit, even if it means protecting Lord Football at the expense of academia: ordering the student body out of classrooms, shifting to online instruction and forcing kids to return home — yeah, scram, all you future scientists, doctors, engineers, teachers — so these sacred players can be isolated from grubby COVID-19 outbreaks and still generate tens of millions in revenues for, say, the University of Mack Brown at Chapel Hill. That school formerly was known as North Carolina, until the administration saw 130 students test positive for the coronavirus last week and seized a sleazy opportunity amid a global health crisis. Hey, why not declare the campus unsafe and send everyone back where they came from?
Except the athletes!
"Even with not going to classrooms, that helps us create a better seal around our program and a better bubble," said Brown, thinking only of his program and the money it produces. "The NBA model is working. They've had very few distractions, and what we're trying to do is make sure our players and our staff understand that we've got three months here where we cannot go outside for social reasons or to eat or anything else if we want to have our season."
This is abhorrent in so many ways, I might need three vomit bags to get through this column and three baths afterward. The NBA, NHL and other professional leagues created restrictive environments for athletes — people who are paid handsome salaries for their labor — in an attempt to complete seasons. College football is trying to create the same Bubble experience for unpaid athletes to play entire seasons, while, just as despicably, shooing away students who've paid tuition to learn a life skill, make friends, have a romance, build a bridge to adulthood and earn a full degree so, you know, they stand a chance to survive in a murky America and eventually pay off their college loans.
Be certain that every program in the three Power Five conferences still plotting to play games — Southeastern, Atlantic Coast, Big 12 — is eyeing the Chapel Hill experiment like bank robbers studying a heist. As students were urged to leave campus, athletes have been allowed to stay, with the Tar Heels resuming football practice Monday for a looming Sept. 12 season opener against Syracuse. If the positive momentum from power players and donors is worth absorbing the outcry from parents, faculty and media, you can be damned sure every major football factory with a virus outbreak will banish scholars to Make Football Safe Again. And when top programs pull in more than $100 million annually, if not closer to $200 million, well, they'll simply clean the mess with a few paper towels — the quicker picker-upper — and ignore the indignation.
It doesn't require a conspiratorial mind to snuff out the grand scheme. Universities are voicing alarm, as they should be, about virus outbreaks among party-obsessed, irresponsible COVID-iots on campuses in at least three dozen states. But many schools sound faux-shocked about these inevitable cases, obviously with football riches in mind. At Notre Dame, home of legends and fables, the school president, Rev. John I. Jenkins, canceled in-person classes and closed public spaces for two weeks after 336 students tested positive. Then he issued a warning: "If these steps are not successful, we'll have to send students home as we did last spring.''
That way, the Fighting Irish can Bubble-Up the football players, maintain the financial funnel from NBC to Touchdown Jesus and share in their new ACC wealth. Notre Dame has shifted to a 10-game ACC pandemic schedule and is following not only its own money but windfalls produced by Dabo Swinney, whose Clemson cult cash-grabs annual College Football Playoff revenues for all league members and would be favored again to reach any Final Four this season. This explains why the ACC, which plans to launch its schedule two weeks before the SEC and Big 12, is particularly loud at the administrative level about soaring COVID-19 numbers. After a horde of freshmen gathered on the Syracuse campus — remember, on Sept. 12, Dino Babers University battles the University of Mack Brown at Chapel Hill — vice chancellor J. Michael Haynie lashed out at the kids' lack of social distancing and mask-protocol, saying, "Make no mistake, there is not a single student who gathered on the Quad last night who did not know and understand that it was wrong to do so. … I want you to understand right now and very clearly that we have one shot to make this happen. The world is watching, and they expect you to fail. Prove them wrong. Be better. Be adults.'' By laying down the law publicly, a university greases the skids for an incremental progression toward the end goal: a campus shutdown and football Bubble.
Of course, no one in power is addressing a disturbing truth: Football players remain vulnerable to virus outbreaks even without the student body on campus. They engage in COVID-19 mosh pits for almost four hours on Saturdays and during practices all week. They travel to games on other campuses and stay in hotels. Oh, and do you think all players suddenly will stop partying responsibly off campus? I agree, send all students home if the transmission rates are out of control.
But send the athletes home, too. Or else you are exploiting them, now more than ever, as servants who are taking monumental health risks that pose potential long-term damage for themselves and their families.
As Chapel Hill basketball player Garrison Brooks tweeted, "So what's the difference in student athletes and regular students? Are we immune to this virus because we play a sport?"
No. But you are expected to suck it up as a guinea pig at the University of Roy Williams, who also is allowed to resume practice in a sport, college basketball, that should clean up its widespread corruption cesspool before it contemplates a Bubble-based season.
At this rate, with North Carolina State students the latest to depart residence halls, the entire ACC will be Bubble-ized before we know it. While typical revenues cannot be anticipated in abnormal times, the conference schools (and Notre Dame) would be looking at about $32 million each for a full regular schedule and a bit less if they complete the 2020 season. See why they'd all sell their souls to Lord Football? Even a leading American academic institution, Duke, has been suspiciously quiet as it awaits its ACC season opener — at Notre Dame! — on Sept. 12. "The health and safety of our student-athletes is our unconditional priority," chancellor Randy Woodson said in a statement after N.C. State — er, Dave Doeren State — moved to online classes. "We will continue to hold practices and workouts for our teams under the previously established protocols by our University, Athletics Department and local health officials." The expectation, the school reiterated, is "to compete this Fall.''
All of which defies infectious disease experts who say college football should go away, as the Big Ten and Pac-12 have wisely determined. In the defining quote, Dr. Carlos del Rio of Emory University said, "I feel like the Titanic. We have hit the iceberg, and we're trying to make decisions on what time we should have the band play. What's important right now is we need to control this virus. Not having fall sports this year, in controlling this virus, would be, to me, the No. 1 priority.''
Del Rio serves on the NCAA's advisory panel. Remember, the NCAA does not control a college football machine all but owned and operated by ESPN, which shares its cooperative treasures — along with CBS, Fox Sports and NBC — with five dozen or so campus factories. Almost unanimously painted as a scoundrel by critics including pay-for-play crusader LeBron James, NCAA president Mark Emmert made sense in May when he said, "All of the Division I commissioners and every president that I've talked to is in clear agreement: If you don't have students on campus, you don't have student-athletes on campus. … So if a school doesn't reopen, then they're not going to be playing sports. It's really that simple.'' Seems the commissioners and school officials have been struck by amnesia, including Notre Dame athletic director Jack Swarbrick, who told Sports Illustrated last spring that football couldn't be played without a functioning classroom paradigm on campus: "I hate talking in absolutes, but I can't see doing it. The students have to be on campus.'' There are no absolutes when big money is at stake. If Jenkins shuts down the campus, I dare him to send home the football players.
Over Knute Rockne's dead body, he won't.
Yes, universities need those lucrative football revenues to help stay afloat financially and avoid cutting athletic programs. The more honorable approach: Prioritize the health and safety of the general enrollment instead of sending students home AND pocketing their money, with some schools refusing at this point to lower tuition for online-only classes. At least the students urged to flee the University of Mack Brown will be reimbursed for meals and allowed to void housing contracts. But what about those who live off-campus? And Mack and Roy still expect students to pay the normal fees — $279 for athletics, $400 for student health, $200-plus for campus transportation, $160 for the student union — even when they're studying at kitchen tables in Gastonia and Asheville.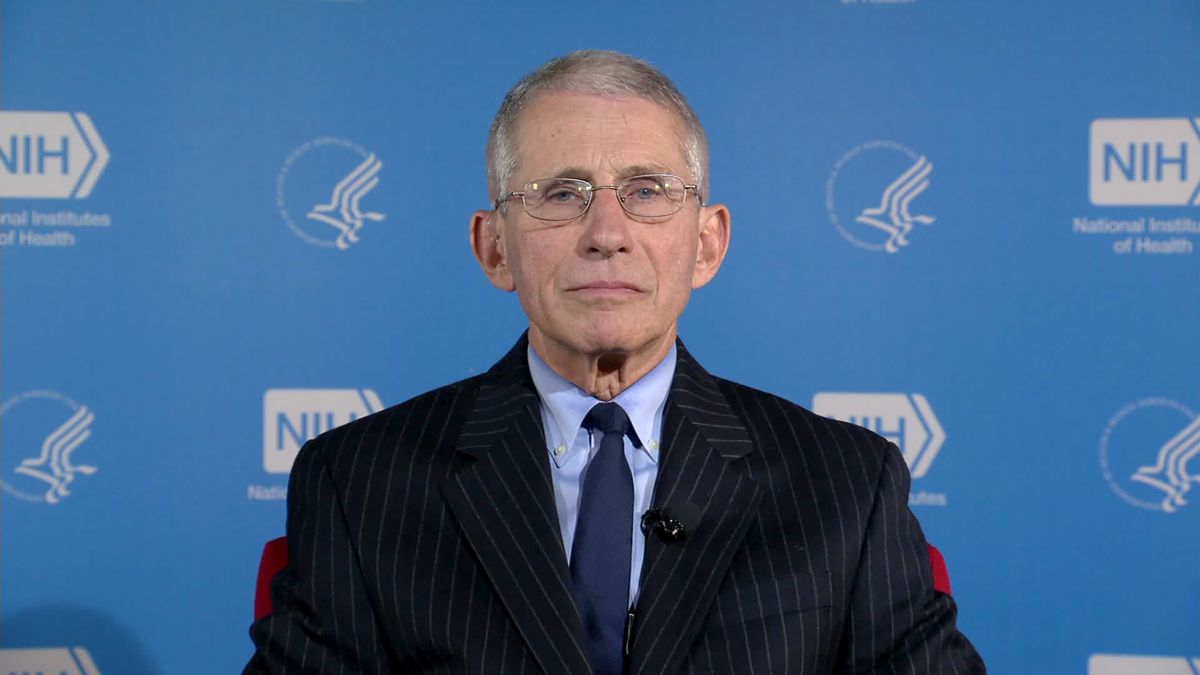 The universities will say they're dutifully obeying the instructions of the Trump-muzzled rock star, Dr. Anthony Fauci, who told CNN, "Unless players are essentially in a bubble — insulated from the community and they are tested nearly every day — it would be very hard to see how football is able to be played this fall. If there is a second wave, which is certainly a possibility and which would be complicated by the predictable flu season, football may not happen this year."
They are taking him at face value when Fauci, blunt when he has to be, would tell them to stop this Bubble farce at once. Besides, if the NFL is having trouble with authenticating virus tests — at least 10 teams are concerned about a slew of reported false positives from the same New Jersey labs — how can anyone be sure about the efficacy of collegiate testing programs? As del Rio told the Washington Post's Sally Jenkins, "What are universities about, football or educating students? It seems to me we're twisting everything to accommodate football instead of doing what we need to do to control the pandemic."
Pandemic? What's a pandemic when the University of Manny Diaz, formerly Miami of Florida, hosts Alabama-Birmingham to kick off the season in just 17 days, baby?
Being Wrong On-Air Isn't A Bad Thing
…if you feel yourself getting uncomfortable over the fact that you were wrong, stop to realize that's your pride talking. Your ego. And if people call you out for being wrong, it's actually a good sign.
In the press conference after the Warriors won their fourth NBA title in eight years, Steph Curry referenced a very specific gesture from a very specific episode of Get Up that aired in August 2021.
"Clearly remember some experts and talking heads putting up the big zero," Curry said, then holding up a hollowed fist to one eye, looking through it as if it were a telescope.
"How many championships we would have going forward because of everything we went through."
Yep, Kendrick Perkins and Domonique Foxworth each predicted the Warriors wouldn't win a single title over the course of the four-year extension Curry had just signed. The Warriors won the NBA title and guess what? Curry gets to gloat.
The funny part to me was the people who felt Perkins or Foxworth should be mad or embarrassed. Why? Because they were wrong?
That's part of the game. If you're a host or analyst who is never wrong in a prediction, it's more likely that you're excruciatingly boring than exceedingly smart. Being wrong is not necessarily fun, but it's not a bad thing in this business.
You shouldn't try to be wrong, but you shouldn't be afraid of it, either. And if you are wrong, own it. Hold your L as I've heard the kids say. Don't try to minimize it or explain it or try to point out how many other people are wrong, too. Do what Kendrick Perkins did on Get Up the day after the Warriors won the title.
"When they go on to win it, guess what?" He said, sitting next to Mike Greenberg. "You have to eat that."
Do not do what Perkins did later that morning on First Take.
Perkins: "I come on here and it's cool, right? Y'all can pull up Perk receipts and things to that nature. And then you give other people a pass like J-Will."
Jason Williams: "I don't get passes on this show."
Perkins: "You had to, you had a receipt, too, because me and you both picked the Memphis Grizzlies to beat the Golden State Warriors, but I'm OK with that. I'm OK with that. Go ahead Stephen A. I know you're about to have fun and do your thing. Go ahead."
Stephen A. Smith: "First of all, I'm going to get serious for a second with the both of you, especially you, Perk, and I want to tell you something right now. Let me throw myself on Front Street, we can sit up there and make fun of me. You know how many damn Finals predictions I got wrong? I don't give a damn. I mean, I got a whole bunch of them wrong. Ain't no reason to come on the air and defend yourself. Perk, listen man. You were wrong. And we making fun, and Steph Curry making fun of you. You laugh at that my brother. He got you today. That's all. He got you today."
It's absolutely great advice, and if you feel yourself getting uncomfortable over the fact that you were wrong, stop to realize that's your pride talking. Your ego. And if people call you out for being wrong, it's actually a good sign. It means they're not just listening, but holding on to what you say. You matter. Don't ruin that by getting defensive and testy.
WORTH EVERY PENNY
I did a double-take when I saw Chris Russo's list of the greatest QB-TE combinations ever on Wednesday and this was before I ever got to Tom Brady-to-Rob Gronkowski listed at No. 5. It was actually No. 4 that stopped me cold: Starr-Kramer.
My first thought: Jerry Kramer didn't play tight end.
My second thought: I must be unaware of this really good tight end from the Lombardi-era Packers.
After further review, I don't think that's necessarily true, either. Ron Kramer did play for the Lombardi-era Packers, and he was a good player. He caught 14 scoring passes in a three-year stretch where he really mattered, but he failed to catch a single touchdown pass in six of the 10 NFL seasons he played. He was named first-team All-Pro once and finished his career with 229 receptions.
Now this is not the only reason that this is an absolutely terrible list. It is the most egregious, however. Bart Starr and Kramer are not among the 25 top QB-TE combinations in NFL history let alone the top five. And if you're to believe Russo's list, eighty percent of the top tandems played in the NFL in the 30-year window from 1958 to 1987 with only one tandem from the past 30 years meriting inclusion when this is the era in which tight end production has steadily climbed.
Then I found out that Russo is making $10,000 per appearance on "First Take."
My first thought: You don't have to pay that much to get a 60-something white guy to grossly exaggerate how great stuff used to be.
My second thought: That might be the best $10,000 ESPN has ever spent.
Once a week, Russo comes on and draws a reaction out of a younger demographic by playing a good-natured version of Dana Carvey's Grumpy Old Man. Russo groans to JJ Redick about the lack of fundamental basketball skills in today's game or he proclaims the majesty of a tight end-quarterback pairing that was among the top five in its decade, but doesn't sniff the top five of all-time.
And guess what? It works. Redick rolls his eyes, asks Russo which game he's watching, and on Wednesday he got me to spend a good 25 minutes looking up statistics for some Packers tight end I'd never heard of. Not satisfied with that, I then moved on to determine Russo's biggest omission from the list, which I've concluded is Philip Rivers and Antonio Gates, who connected for 89 touchdowns over 15 seasons, which is only 73 more touchdowns than Kramer scored in his career. John Elway and Shannon Sharpe should be on there, too.
Money Isn't The Key Reason Why Sellers Sell Sports Radio
I started selling sports radio because I enjoyed working with clients who loved sports, our station, and wanted to reach fans with our commercials and promotions.
A radio salesperson's value being purely tied to money is overrated to me. Our managers all believe that our main motivation for selling radio is to make more money. They see no problem in asking us to sell more in various ways because it increases our paycheck. We are offered more money to sell digital, NTR, to sell another station in the cluster, weekend remotes, new direct business, or via the phone in 8 hours.
But is that why you sell sports radio?
In 2022, the Top 10 highest paying sales jobs are all in technology. Not a media company among them. You could argue that if it were all about making money, we should quit and work in tech. Famous bank robber Willie Sutton was asked why he robbed twenty banks over twenty years. He reportedly said," that's where the money is". Sutton is the classic example of a person who wanted what money could provide and was willing to do whatever it took to get it, BUT he also admitted he liked robbing banks and felt alive. So, Sutton didn't do it just for the money.
A salesperson's relationship with money and prestige is also at the center of the play Death of a Salesman. Willy Loman is an aging and failing salesman who decides he is worth more dead than alive and kills himself in an auto accident giving his family the death benefit from his life insurance policy. Loman wasn't working for the money. He wanted the prestige of what money could buy for himself and his family. 
Recently, I met a woman who spent twelve years selling radio from 1999-2011. I asked her why she left her senior sales job. She said she didn't like the changes in the industry. Consolidation was at its peak, and most salespeople were asked to do more with less help. She described her radio sales job as one with "golden handcuffs". The station paid her too much money to quit even though she hated the job. She finally quit. The job wasn't worth the money to her.
I started selling sports radio because I enjoyed working with clients who loved sports, our station, and wanted to reach fans with our commercials and promotions. I never wanted to sell anything else and specifically enjoyed selling programming centered around reaching fans of Boise State University football. That's it. Very similar to what Mark Glynn and his KJR staff experience when selling Kraken hockey and Huskies football.
I never thought selling sports radio was the best way to make money. I just enjoyed the way I could make money. I focused on the process and what I enjoyed about the position—the freedom to come and go and set my schedule for the most part. I concentrated on annual contracts and clients who wanted to run radio commercials over the air to get more traffic and build their brand.
Most of my clients were local direct and listened to the station. Some other sales initiatives had steep learning curves, were one-day events or contracted out shaky support staff. In other words, the money didn't motivate me enough. How I spent my time was more important.
So, if you are in management, maybe consider why your sales staff is working at the station. Because to me, they'd be robbing banks if it were all about making lots of money.
Media Noise: BSM Podcast Network Round Table
Demetri Ravanos welcomes the two newest members of the BSM Podcast Network to the show. Brady Farkas and Stephen Strom join for a roundtable discussion that includes the new media, Sage Steele and Roger Goodell telling Congress that Dave Portnoy isn't banned from NFL events.
Podcast: Play in new window | Download
Subscribe: RSS