Toxic Bauer A Needless Risk In Dodger Heaven
Unlike Urban Meyer, who quickly purged a mind-boggling hiring mistake, the World Series champions are foolishly committed to the volatile pitcher, who can wreck clubhouse harmony every time he sends a tweet.
The fanboy reaction is to unlock your slackened jaw, pop your eyeballs back into their sockets and scream, "Holy (preferred profanity)!!" With Trevor Bauer appended to a rotation already sozzled with Clayton Kershaw, Walker Buehler and David Price, allowing Julio Urias to close, it's possible the Dodgers never lose a ballgame again. In a sport in which few teams are trying to win, no one can say the nameless, faceless Guggenheim Baseball people are wadless.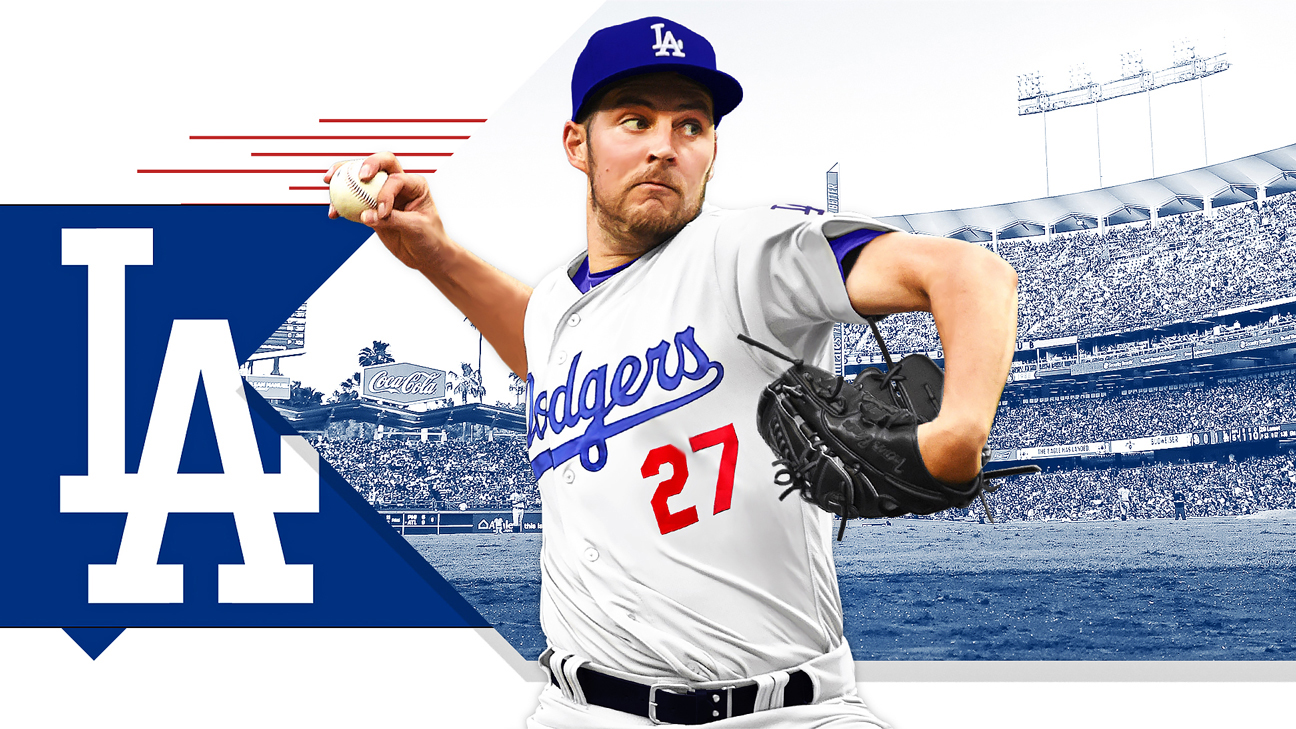 Staggering is not the word for their cannon-hoarding. Try sick.
"It wasn't about the money for me. It's about being part of something that's bigger than myself — being part of an organization that can win," said Bauer, who will be paid a guaranteed $40 million in 2021, more than the projected payrolls of three major-league clubs and more than any single-season-salaried employee in MLB history. "I want to win a World Series. I've come in second in both college and the big leagues. I'm tired of it, so I want to come in first."
And I'm sure he will, which will lead Bauer to return the following season — assuming there is one — for $45 million, about $1.3 million a start, if he avoids slicing his pinky finger on a drone and isn't suspended for using pine tar that accelerates his spin rate.
Which brings us to the proper reaction, much more sobering, fueled by 21st-century sensibilities and a grasp of what sports should mean in a community. Why would this franchise, blessed not only with its first championship in 32 years but a heavenly tradition inside a spectacular canyon navigated via Vin Scully Avenue, risk a muddy, ineffaceable splotch on the classic "Dodgers" jersey script by signing a narcissistic, boorish, social-media-addled loner? Why risk disrupting precious clubhouse chemistry that is borderline miraculous in a pressurized, major-market, high-expectations franchise? Why pay Bauer, whose otherwise erratic career only recently soared to a Cy Young Award plateau, significantly more than the beloved Kershaw, long established as a first-ballot Hall of Fame and worthy of a statue at Chavez Ravine?
I understand why Dodger Stadium is a temporary COVID-19 vaccine site. I don't understand why it's the new home of a toxic pitcher who has insulted transgenders, sparked the online bullying of women, joined the chorus that Barack Obama wasn't born in the U.S. and ridiculed the importance of purging the Cleveland Indians' nickname and logo. It was only 2 1/2 months ago when the Dodgers, citing "economic devastation" and 2020 losses of more than $100 million, laid off an unspecified number of employees.
Now, they've committed $102 million to a Twitter Twit who also has the leverage to opt out the next two winters (and most certainly will before the third). Have they forgotten this is the organization of Jackie Robinson and Dodger Blue, supposedly one of sport's safest havens? Isn't Los Angeles a liberal bastion influenced by all sorts of Hollywood titans who won't like Bauer from their dugout seats even if he posts a 1.73 ERA, 0.79 WHIP and 36 percent strikeout rate, as he did last season in dominating the National League?
To use my own expletive, what the f—k are they thinking? They don't even need him, having assembled a staff loaded with other big arms who can start, such as Dustin May and Tony Gonsolin. Dodgers executives Andrew Friedman and Stan Kasten claim to have vetted Bauer. If so, was the process performed with blinders as they dreamed of a postseason blur: Bauer, Buehler, Kershaw?
"There is some stuff that's more public with Trevor that definitely was something that we wanted to dig into," Friedman said. "In our conversations, he's alluded to past mistakes he's made. We came away from it feeling good about it. Now, obviously, time will tell, but I feel he's going to be a tremendous add, not just on the field, but in the clubhouse and community."
How dare Friedman speak about the community when, for six seasons, the Dodgers blacked out 70 percent of their potential southern California television audience while immersed in the greed of a $8.35 billion cable deal? For every fan who calls a talk show and cheers the deal, there's a parent who'll have to explain to a son or daughter why Bauer wrote of the LGBTQ community, "I identify as a 12 year old." Or why Bauer repeatedly fired mean tweets at a female college student who cried when his followers continued to harass her. Or why he sparred on social media with a female media member, based in New York, who said her life was bombarded by death threats and Holocaust jokes.
The Dodgers navigated a pandemic season with relative ease, ego never entering the equation despite the presence of numerous star players. This screwball could sabotage it all — regardless of what he says about maturity and perspective, about growing up in suburban Valencia as a Dodgers fan and sitting in the left-field bleachers with his father, listening to Scully on the radio.
"Everyone makes mistakes in the past," said Bauer, who turned 30 last month. "I try to learn from them. I try to learn as quickly as I possibly can, try to understand other people's viewpoints on things and be better in the future. I think if you look at my history as a baseball player, my history on social media, my history as a person, for those who know me well, they'll see that I apply that process to everything that I do. I'm committed to doing that moving forward, as well. And ultimately I'm here to be a positive impact on anyone that I can be, both in the community, in the clubhouse, on the field, at the stadium, whatever the case is."
Please. What has he learned, if anything, about staying off social media every time he wants to play bully? Should he invest in a punching bag? "I'm not going to go into specifics on everything, on all the conversations I've had with people across all walks of life over the past couple of years and all the things I've learned," Bauer said. "I can say I have learned from those, I've spent a lot of time talking to people to try to understand other peoples' perspectives, and I'm doing my best to be better in all walks of life. I am committed to being better on social media, on being better on the field, in the clubhouse, in life in general."
Progress? I'd say Bauer simply was being polite while flanked by his bosses at an introductory Zoom conference. Because only hours before, he'd taken to one of his various social media platforms to scold an autograph seeker who'd apparently ruffled him at a hotel. Was that really necessary — in his first days as a Dodgers? Said Bauer: "I love seeing fans in public. I do just think there needs to be a little bit of respect for personal space when someone is at their place of residence, just as human beings. We are people, too."
If he wants respect, he'll need to reciprocate. That's why his interactions in a championship clubhouse will be scrutinized by teammates, manager Dave Roberts, franchise executives and media alike. Think of the enormous figures on this team — Kershaw, Mookie Betts, Justin Turner, Cody Bellinger, Corey Seager, Buehler, Price. How will they respond if Bauer is behaving like a jerk? How will manager Dave Roberts handle things when this team has dealt with minimal controversy in his tenure, purging Yasiel Puig when his talent wasn't worth the hassle? As it is, Kershaw has left his future open-ended, hinting to the Los Angeles Times that he might prefer finishing his career close to his Dallas home, with the Texas Rangers. Much as Friedman is safeguarding against Kershaw's departure with Bauer's signing, might he also be pushing Kershaw out the door?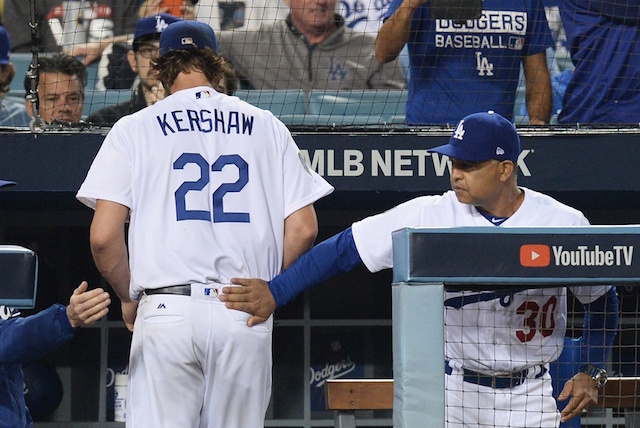 Especially if, say, Bauer gets the ball on a particular October night when Kershaw or Buehler want it?
Bauer's online sins are as revolting, in a sense, as the racist remarks and bullying that cost Chris Doyle his position as Jacksonville Jaguars' director of sports performance. It was a hideous idea made worse by the ugly social-responsibility record of new head coach Urban Meyer, who hired Doyle without vetting the events that led to his ouster at Iowa last June. Not until the move was denounced by the Fritz Pollard Alliance, a watchdog group monitoring the lagging process of Black coaching mobility in the NFL, did Meyer reverse course and force Doyle's resignation. Did he not learn anything from his turbulent reigns at Ohio State and Florida? Has he already alienated Black players on his roster before his first NFL game, with the media vultures who tailed him in the college ranks already swirling in Duval County?
"At a time when the NFL has failed to solve its problem with racial hiring practices, it is simply unacceptable to welcome Chris Doyle into the ranks of NFL coaches," wrote Rod Graves, executive director of the Alliance. "Doyle's departure from the University of Iowa reflected a tenure riddled with poor judgment and mistreatment of Black players. His conduct should be as disqualifying for the NFL as it was for University of Iowa. Urban Meyer's statement, `I've known Chris for close to 20 years,' reflects the good ol' boy network that is precisely the reason there is such a disparity in employment opportunities for Black coaches."
Said Meyer, explaining why he made Doyle one of his first hires: "I vet everyone on our staff. The relationship goes back close to 20 years and a lot of hard questions (were) asked, a lot of vetting involved with all our staff. We did a very good job vetting that one. I met with our staff and I'm going to be very transparent with all the players like I am with everything. I'll listen closely and learn and also there's going to have to be some trust in their head coach that we're going to give them the very best of the best and time will tell. … The allegations that took place, I will say (to the players) that I vetted him. I know the person for close to 20 years and I can assure them there will be nothing of any sort in the Jaguar facility."
Meyer could purge his mistake by simply removing Doyle.
The Dodgers can't. They just committed tens of millions to the bank account of a similar cad.
The 2021 season, as you know, might be our last hit of baseball for a while. Amid a volatile labor climate, who's the biggest critic of Rob Manfred? Trevor Bauer. Last summer, he chastised the commissioner for stalling tactics before a truncated 2020 season finally got underway, tweeting at Manfred: "You're holding a losing hand. Unfortunately, it's a losing hand for everyone involved, not just you. There's some saying out there about not killing the goose that lays the golden eggs. Check it out on the ole google machine. It's worth knowing." In Cincinnati, his ramblings don't matter. In LA, might they prevent the first MLB repeat since 2000?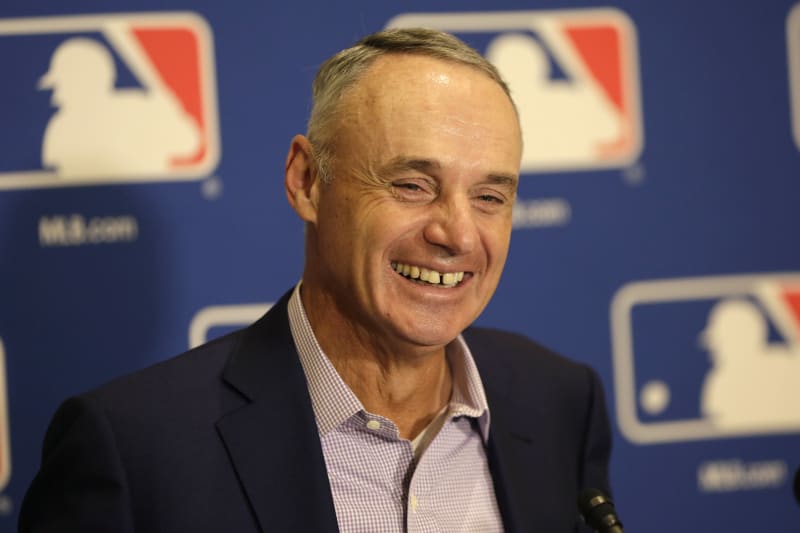 His Twitter handle is @BauerOutage.
If the lights go out at Dodger Stadium this season, you'll know who shut down the good times and killed a possible dynasty.
Being Wrong On-Air Isn't A Bad Thing
…if you feel yourself getting uncomfortable over the fact that you were wrong, stop to realize that's your pride talking. Your ego. And if people call you out for being wrong, it's actually a good sign.
In the press conference after the Warriors won their fourth NBA title in eight years, Steph Curry referenced a very specific gesture from a very specific episode of Get Up that aired in August 2021.
"Clearly remember some experts and talking heads putting up the big zero," Curry said, then holding up a hollowed fist to one eye, looking through it as if it were a telescope.
"How many championships we would have going forward because of everything we went through."
Yep, Kendrick Perkins and Domonique Foxworth each predicted the Warriors wouldn't win a single title over the course of the four-year extension Curry had just signed. The Warriors won the NBA title and guess what? Curry gets to gloat.
The funny part to me was the people who felt Perkins or Foxworth should be mad or embarrassed. Why? Because they were wrong?
That's part of the game. If you're a host or analyst who is never wrong in a prediction, it's more likely that you're excruciatingly boring than exceedingly smart. Being wrong is not necessarily fun, but it's not a bad thing in this business.
You shouldn't try to be wrong, but you shouldn't be afraid of it, either. And if you are wrong, own it. Hold your L as I've heard the kids say. Don't try to minimize it or explain it or try to point out how many other people are wrong, too. Do what Kendrick Perkins did on Get Up the day after the Warriors won the title.
"When they go on to win it, guess what?" He said, sitting next to Mike Greenberg. "You have to eat that."
Do not do what Perkins did later that morning on First Take.
Perkins: "I come on here and it's cool, right? Y'all can pull up Perk receipts and things to that nature. And then you give other people a pass like J-Will."
Jason Williams: "I don't get passes on this show."
Perkins: "You had to, you had a receipt, too, because me and you both picked the Memphis Grizzlies to beat the Golden State Warriors, but I'm OK with that. I'm OK with that. Go ahead Stephen A. I know you're about to have fun and do your thing. Go ahead."
Stephen A. Smith: "First of all, I'm going to get serious for a second with the both of you, especially you, Perk, and I want to tell you something right now. Let me throw myself on Front Street, we can sit up there and make fun of me. You know how many damn Finals predictions I got wrong? I don't give a damn. I mean, I got a whole bunch of them wrong. Ain't no reason to come on the air and defend yourself. Perk, listen man. You were wrong. And we making fun, and Steph Curry making fun of you. You laugh at that my brother. He got you today. That's all. He got you today."
It's absolutely great advice, and if you feel yourself getting uncomfortable over the fact that you were wrong, stop to realize that's your pride talking. Your ego. And if people call you out for being wrong, it's actually a good sign. It means they're not just listening, but holding on to what you say. You matter. Don't ruin that by getting defensive and testy.
WORTH EVERY PENNY
I did a double-take when I saw Chris Russo's list of the greatest QB-TE combinations ever on Wednesday and this was before I ever got to Tom Brady-to-Rob Gronkowski listed at No. 5. It was actually No. 4 that stopped me cold: Starr-Kramer.
My first thought: Jerry Kramer didn't play tight end.
My second thought: I must be unaware of this really good tight end from the Lombardi-era Packers.
After further review, I don't think that's necessarily true, either. Ron Kramer did play for the Lombardi-era Packers, and he was a good player. He caught 14 scoring passes in a three-year stretch where he really mattered, but he failed to catch a single touchdown pass in six of the 10 NFL seasons he played. He was named first-team All-Pro once and finished his career with 229 receptions.
Now this is not the only reason that this is an absolutely terrible list. It is the most egregious, however. Bart Starr and Kramer are not among the 25 top QB-TE combinations in NFL history let alone the top five. And if you're to believe Russo's list, eighty percent of the top tandems played in the NFL in the 30-year window from 1958 to 1987 with only one tandem from the past 30 years meriting inclusion when this is the era in which tight end production has steadily climbed.
Then I found out that Russo is making $10,000 per appearance on "First Take."
My first thought: You don't have to pay that much to get a 60-something white guy to grossly exaggerate how great stuff used to be.
My second thought: That might be the best $10,000 ESPN has ever spent.
Once a week, Russo comes on and draws a reaction out of a younger demographic by playing a good-natured version of Dana Carvey's Grumpy Old Man. Russo groans to JJ Redick about the lack of fundamental basketball skills in today's game or he proclaims the majesty of a tight end-quarterback pairing that was among the top five in its decade, but doesn't sniff the top five of all-time.
And guess what? It works. Redick rolls his eyes, asks Russo which game he's watching, and on Wednesday he got me to spend a good 25 minutes looking up statistics for some Packers tight end I'd never heard of. Not satisfied with that, I then moved on to determine Russo's biggest omission from the list, which I've concluded is Philip Rivers and Antonio Gates, who connected for 89 touchdowns over 15 seasons, which is only 73 more touchdowns than Kramer scored in his career. John Elway and Shannon Sharpe should be on there, too.
Money Isn't The Key Reason Why Sellers Sell Sports Radio
I started selling sports radio because I enjoyed working with clients who loved sports, our station, and wanted to reach fans with our commercials and promotions.
A radio salesperson's value being purely tied to money is overrated to me. Our managers all believe that our main motivation for selling radio is to make more money. They see no problem in asking us to sell more in various ways because it increases our paycheck. We are offered more money to sell digital, NTR, to sell another station in the cluster, weekend remotes, new direct business, or via the phone in 8 hours.
But is that why you sell sports radio?
In 2022, the Top 10 highest paying sales jobs are all in technology. Not a media company among them. You could argue that if it were all about making money, we should quit and work in tech. Famous bank robber Willie Sutton was asked why he robbed twenty banks over twenty years. He reportedly said," that's where the money is". Sutton is the classic example of a person who wanted what money could provide and was willing to do whatever it took to get it, BUT he also admitted he liked robbing banks and felt alive. So, Sutton didn't do it just for the money.
A salesperson's relationship with money and prestige is also at the center of the play Death of a Salesman. Willy Loman is an aging and failing salesman who decides he is worth more dead than alive and kills himself in an auto accident giving his family the death benefit from his life insurance policy. Loman wasn't working for the money. He wanted the prestige of what money could buy for himself and his family. 
Recently, I met a woman who spent twelve years selling radio from 1999-2011. I asked her why she left her senior sales job. She said she didn't like the changes in the industry. Consolidation was at its peak, and most salespeople were asked to do more with less help. She described her radio sales job as one with "golden handcuffs". The station paid her too much money to quit even though she hated the job. She finally quit. The job wasn't worth the money to her.
I started selling sports radio because I enjoyed working with clients who loved sports, our station, and wanted to reach fans with our commercials and promotions. I never wanted to sell anything else and specifically enjoyed selling programming centered around reaching fans of Boise State University football. That's it. Very similar to what Mark Glynn and his KJR staff experience when selling Kraken hockey and Huskies football.
I never thought selling sports radio was the best way to make money. I just enjoyed the way I could make money. I focused on the process and what I enjoyed about the position—the freedom to come and go and set my schedule for the most part. I concentrated on annual contracts and clients who wanted to run radio commercials over the air to get more traffic and build their brand.
Most of my clients were local direct and listened to the station. Some other sales initiatives had steep learning curves, were one-day events or contracted out shaky support staff. In other words, the money didn't motivate me enough. How I spent my time was more important.
So, if you are in management, maybe consider why your sales staff is working at the station. Because to me, they'd be robbing banks if it were all about making lots of money.
Media Noise: BSM Podcast Network Round Table
Demetri Ravanos welcomes the two newest members of the BSM Podcast Network to the show. Brady Farkas and Stephen Strom join for a roundtable discussion that includes the new media, Sage Steele and Roger Goodell telling Congress that Dave Portnoy isn't banned from NFL events.
Podcast: Play in new window | Download
Subscribe: RSS