Five Goals: Jessica Mendoza
"I absolutely want to understand different cultures and people. You can do that within your own community, but you can also try to see it as much as possible globally."
When Jason Barrett and I spoke a few weeks ago, the idea of doing a recurring feature for BSM appealed to me. I enjoy writing about the sports media industry and thought it would be interesting to ask on-air talents and executives about five goals they have for the future, and how they plan to accomplish them.
I'll point out that in addition to writing, I've also gotten involved in creating promotional products. Everything from t-shirts, hats, and hoodies to swag like umbrellas, journals, pens, mugs, koozies, water bottles, bags, and anything else you can think of. If you or your company have future needs, email me at Glasspiegel.Ryan@gmail.com for a quote.
The focus of today's debut edition of 'Five Goals' is ESPN MLB commentator Jessica Mendoza. Here are her goals in her own words.
1. One of my biggest goals is I've always wanted to reach as many girls as possible.
I guess that's evolved over time. As an Olympic athlete it was definitely more in the athlete space, and especially getting to a lot more Hispanic girls in terms of getting them access to sports. Having seen what I was able to learn and grow through sports, I was like more girls need to know this. There shouldn't be economic or gender or racial boundaries for sports.
That involves working on Title IX legislation the last 15 years with the Women's Sports Foundation in that same regard. Now, in my career, it involves really being cognizant of trying to get more girls to understand the different things they can do — not even within my own job. For example, I just did a piece on Rachel Luba as an agent within the business and I want to continue just spotlighting all the different jobs and access to sports in a variety of different ways for girls and women, and just understanding how that can impact any father or any daughter that's watching and the decisions they make moving forward to possibly do some really cool stuff with their own lives.
2. Mom goals: Just trying to be as present as possible.
I've got seven-year-old and an 11-year-old boys. I'm navigating their worlds. When I say present, literally that can be being a Velociraptor when they're a T-Rex, roaming all over the couches and jumping all over the place.
Or, it could be my oldest asking me about girls. He's starting to do that. Mom's been the go-to for all the questions about crushes and kissing and all of that.
I use the word present because you can get ahead of yourself with what does this mean or what about this instead of actually just really being in the moment and hearing them out, even if some of the things they say may not make any sense.
3. Within work specifically, challenging myself not to just follow the template all the time.
You can get caught up in that. This is how you cover a baseball game. This is how you follow and prepare. You get those routines down. For me personally, I want to continue to grow, and do things differently. I might fail in some of that and hopefully succeed in others, but I'm trying to look at things through different lenses and have career results change and grow as well.
Even within the context of a baseball game, of course you have two teams on the field and nine innings. You have parameters you can't change. But, we can continue to grow the way we cover it, the way the viewer can see certain things and understand them. I definitely feel that way within broadcasts.
Overall, in what I do career-wise, I never want to, like, just do these X things. What else can I be doing? Ultimately, going back to goal no. 1, if my main goal is to impact others, what can I do within my career to accomplish that? That could be storytelling [like with the Rachel Luba feature]. It could be certain things that I point out within a game. It could be a SportsCenter hit where I have a different take on, for example, a sexual harassment case that's come up.
Things like that. I'm always trying to look at it, instead of just going with the more cliche answer, the easier road. Okay, maybe I could really grab someone's attention by being more honest with this answer or having a different approach.
4. In light of COVID, I want to continue to know the world and see the world.
That kind of falls into travel, but even whether it's reading more books or listening to podcasts that are kind of off my normal radar. It definitely does include going places too, but that's been on pause.
I absolutely want to understand different cultures and people. You can do that within your own community, but you can also try to see it as much as possible globally. That's always been a goal. Hopefully, as things open up more …
I also want to educate my kids with that. I was blessed growing up. My father's from Mexico, so I felt really lucky as a kid to be able to experience that culture by going down there, staying with family, and experience the language. Foods I've never heard of. I literally to now don't blink at trying liver or all these different things because in my childhood I was exposed to so much off the beaten path stuff from what a normal California kid would be.
I want to do that with myself but also my family. Just expose them, again whether that's books we're reading or things we're listening to and ultimately — eventually — let's go see them.
I turned 40 this last November and I had planned a trip 9-12 months out to Peru. The way I was going to do that, I have friends locally there. I was going to ride the llamas, stay in villages, hike Machu Piccu, but do it in a way that was more diving into the culture and the history of the region. That will definitely have to get back on the list because that got canceled.
I have this whole idea of parts of Southeast Asia that I want to travel to with my family. We want to do Australia, but through some of the aboriginal tribes. There was a thing I saw where kids could have pen pals there and get to know each other, and then we would be able to go and meet them. I don't even know if any of this still exists. I'm hoping something like that comes back around because it would be really cool.
I've been blessed to travel around, just through USA Softball and doing clinics globally. And, I used to work with Hillary Clinton on some of her ambassador initiatives, where we would go to some of the countries we didn't have great relationships with and do sports clinics to kind of make people a little happier with the US. I've been blessed to travel to some pretty amazing places and I want to bring my kids there.
My son just told me he wants to go to Italy. I've been there like 10 times. We trained there leading to the Olympics in Athens. So, I've been there done that, but no one in my immediate family has been and I was thinking just that. They came to London and Holland and some places that were easy because of the language. With Italy, it's a little harder but the travel is accessible and food-wise it's so simple for them.
When I asked my son Why Italy?, he said, "Mom, it's where pizza and pasta came from. What better place could we go?"
5. Fitness goals: There's a thing called Pole, Pedal, Paddle …
My family and I recently moved to Bend, Oregon and there's a competition called Pole, Pedal, Paddle that combines alpine skiing, cross country skiing, running, mountain biking, and kayaking.
Literally, my gold medal doesn't mean anything. If you can win Pole, Pedal, Paddle — or even finish it — you're a celebrity here. The people who win this thing are like put on people's shoulders and marched around the town. If you can ski and bike and row at a ridiculous pace, that's an athlete.
Ryan Glasspiegel is a contributor for BSM. He has previously worked for Outkick, The Big Lead, and Sports Illustrated. In addition to covering the sports media business, Ryan creates promotional products for brands and companies including t-shirts, hats, hoodies, and various types of swag. For business inquiries email him at Glasspiegel.Ryan@gmail.com or find him on Twitter @sportsrapport.
5 Goals: Taylor Rooks
"I want to speak to all people, not just a specific category of people."
Taylor Rooks is a personality for Turner Sports and Bleacher Report. Here, in her own words, are her five goals:
1. I want to be an all-around interviewer.
What I mean by that is I want to reach a point where people don't just know me as a sports interviewer, where people don't say oh she interviews athletes and coaches and executives … I want people to see me as someone who has conversations with people who have something to say.
If that's an athlete, great. If that's a politician, great. If it's an entertainer, great. If that's just somebody who has an everyday job but they have something to say to the world, I want to be able to interview that person too. I want to speak to all people, not just a specific category of people.
A lot of that is on me reaching out to those people, and having a content vehicle that allows me to do that, but when I think of my favorite interviewers — Howard Stern, Oprah — their thing is they can talk to anyone. I want to do that.
Some people I want to interview: I got to interview Barack Obama, and that's who I would've said. But, that was quick. I would love to have a long-form interview with him. Obviously, I'd have to throw in Michelle Obama as well.
Mariah Carey, I know that's a random one, but she's just lived such an interesting, lavish life. I read her book, and there were some things she didn't really touch. Obviously, in your book, you don't touch on the things that you don't want to talk about. I would love to interview her.
Serena Williams, I know she's obviously an athlete, but I'd love to interview her. Howard Stern is my favorite interviewer so I'd love to interview him. She's unfortunately passed, but if I could interview anyone who is no longer with us I'd love to interview Princess Diana. And, Pam Oliver, who is a legend. Hopefully I can meet and later interview her.
2. Create a foundation or initiative for women in sports.
At first, I wanted it to be just for Black and Brown women, and I might have a branch of it that's for that, but then I wanted it to be for all women. Right now there's this idea that women in sports don't get along, or that it's incredibly catty, or everyone is out to get the other. In some ways, that's probably true, but I think the majority of women want to see other women in this field win. We understand that a win for one of us is a win for all of us.
I don't think there's enough focus on the culture that's created this idea that women are catty or whatever the case may be, because I don't believe that to be true. I think the more that we can get women in sports together, and there's more of a sisterhood and deeper innate understanding of each other — the more we can do what we can to improve that culture and hopefully the people who have created that culture do what they can to improve it too.
Everybody is trying to work hard and get what's owed to them. You always hear Well, women in sports, but you never say Men in sports. You never say This man is a power hungry person [or it's at least not said in a negative way]. That's a very unfair burden on the women to carry. I don't like it. I think women that are entering into the space are conditioned to think that's true, because they hear it so much. I would like to have something that dispels the one-sidedness of the rumor.
3. I want to travel more and fluently learn a second language.
Throughout the pandemic, I started doing Duolingo to learn Spanish. Americans are one of the few countries that only know one language. Almost every other country it's almost a necessity that they know another language, even if that language is English.
I would just like to expand my horizons in terms of culture and language and understanding that America is only a small section of the world, but so many times we feel like we're the center of everything. That just isn't true. I want to learn a new language, travel more, get more in-tune with other places and cultures and get into things like soccer. I want to stop thinking of things from such an American point of view.
4. This is a lifelong goal, but I really want to be a mom.
I've really wanted to be a mom my entire life, and there's something so beautiful about raising a life and having this human being that is born out of love that you have this number one job — the biggest job you'll have in the world, which is to nurture and protect and love this human. I definitely want to be a mom.
I want to have like five kids. I probably should've started by now if that's the case (laughing). I want to be a mom. That's my number one goal above everything.
5. I want to do more football.
Just being from Georgia, in the South, I grew up loving football. My dad played football. It was a football house. I love basketball — I love them both, but I just love football a little bit more.
I've gotten kind of sucked into doing mainly NBA, which is great and has led to so many amazing experiences, but I just wish I had more of a hand in football. I would love to be able to do more of that.
6. Bonus Goal: I would love to be a professor.
I want to teach journalism interviewing at the college level, just because I don't love the way it is taught at universities. It's taught in the way that the professors went through media, and media is so different now that I just think students would really benefit from having someone who came up in this new wave of journalism and social media and content creation. That's the way it's going.
It's still obviously great to have these classes where everyone works as the producer one day, and the director, and the teleprompter. You go through all those things, and learn about investigative reporting. All that is so important. But that isn't what a lot of young journalists want to do now, so being like a visiting professor at a school is something I would love to do one day.
Ryan Glasspiegel is a contributor for BSM. He has previously worked for Outkick, The Big Lead, and Sports Illustrated. In addition to covering the sports media business, Ryan creates promotional products for brands and companies including t-shirts, hats, hoodies, and various types of swag. For business inquiries email him at Glasspiegel.Ryan@gmail.com or find him on Twitter @sportsrapport.
Five Goals: Will Cain
"I think most Americans largely agree on some positive values that we've forgotten."
Will Cain is the co-host of FOX & Friends Weekend (Weekends, 6-10 AM/ET) on FOX News and host of The Will Cain Podcast, which recently expanded to three episodes per week. In his own words, these are his five goals.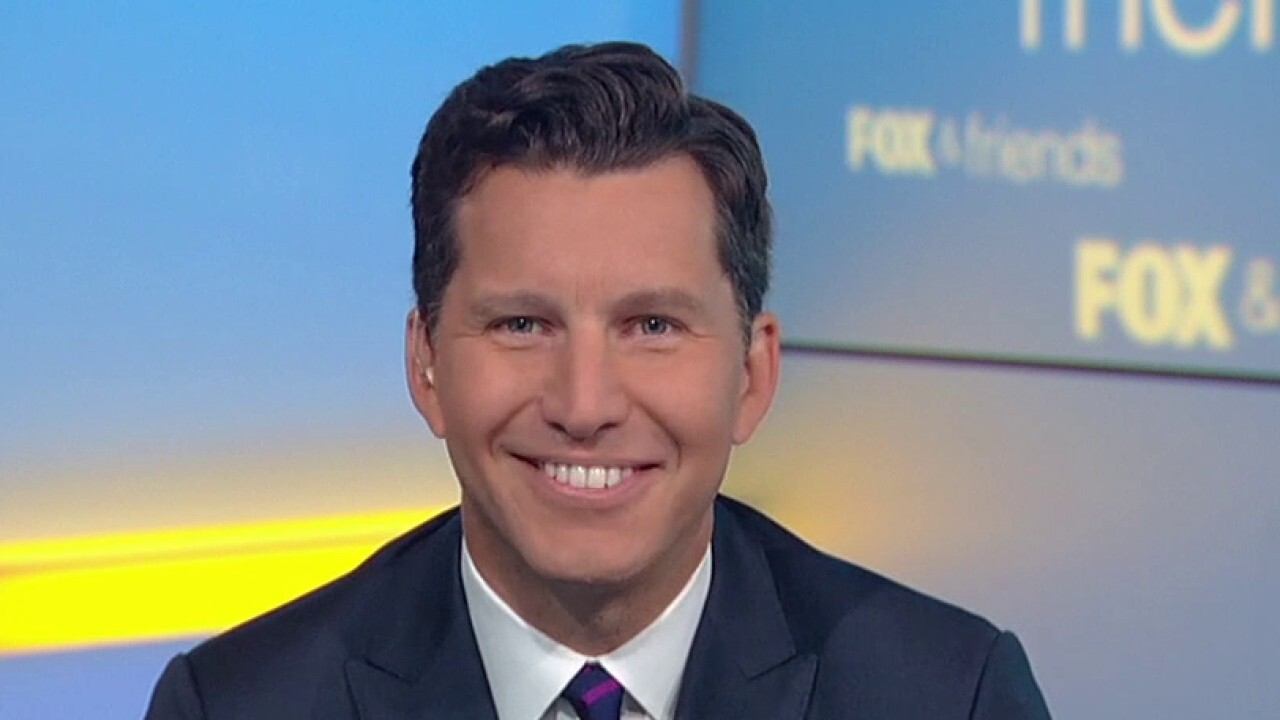 1) Do Something.
One of the statements that's really resonated with me as I've gotten older in life is: Do you want to be something, or do you want to do something in life?
This week I'm getting to host FOX News Primetime and I'm excited about that opportunity. But whether or not that manifests in a permanent job and whether or not the Will Cain Podcast as a digital platform becomes my outlet, I want to have a place where I can create something. Do something.
I want to hold a conversation with the audience that pushes towards positive values in this country. I don't just want to be anti. You know, everything in our industry is conflicts centered around being anti. Anti-racist or anti-anti-racist, always positioning what you're against.
I think most Americans largely agree on some positive values that we've forgotten. Whether or not it's FOX News Primetime, or another primetime slot, or a digital platform, I don't care — as long as I can do something about shining a light and advancing those values.
2) I want to live on the beach.
My wife and I *will* live on the beach. I love the mountains. I lived in Montana for a year. I love the country. I want to own a ranch. I want to spend time outdoors. I want to hunt and fish with my boys.
But I know, at some point in my life, and it's probably after my kids are out of the house, my wife and I fully intend to live on a beach — in Hawaii or Florida or California.
(RG: I interrupted, laughing, that I don't see him as a California guy.)
When I lived in New York, I went to the beach all the time in Long Island. You forget that you're an hour away from the beach when you're walking around Midtown. We would go to the beach all the way through the Fall. I like all kinds of places. Make no mistake, I'm a Texan, but I don't think Texas beaches will satisfy my requirement.
There's something about looking out over that massive body of water. It's just perspective. I think I have an exploratory part of me where I love going somewhere that it feels like no one has been before.
There's a line in Lonesome Dove where Gus says, "There's nothing like riding a fine horse into new country." I love that line. There's something about the ocean, when you're standing on the beach, it just looks endless. It's not unexplored, but it feels unexplored. It's always changing. It's always moving. There's just the great unknown there as you're looking out over the ocean and that appeals to my exploration instinct.
3) I want to become a proficient surfer.
This is totally against the cast type you have for me, but you know there's those things in life that people love but they're just not great at but they do it anyway. People should have those things. For a lot of guys, that's golf. They just keep doing it no matter if they're any good at it or not. Golf just never did it for me.
This is tied to living on the beach; I'm not any good at surfing but I do it any chance I can. I love surfing. Fun is not the right word. I understand the spiritual nature of it when you're out there. You can't conquer the ocean. You can't tame it. All you can do is try to ride along with it. And even if you're not, just sitting out there waiting is so spiritual. I want to become a proficient surfer.
4) Swim from Lanai to Maui again.
This is very Hawaii-centric; I did just come back from there. We go there for vacation every year.
Here's the thing. I've done this swim before. I did it when I was 39; I wanted to do it before I turned 40. It's a swim, nine miles, across the channel between those two islands. It's a relay, with six friends of yours. It was an awesome, humbling experience.
All my friends and I talked about going into it was who's going to get eaten by sharks. That's all we thought about, were sharks. But once you're out there, swimming, you forget about sharks almost immediately. All you can see is deep blue sea and you realize there's nothing you can do about it anyway — and you're fighting the ocean.
I want to do more than one physical accomplishment before this life is over. I don't really want to run a marathon. I hate running. Maybe hike a peak somewhere, but I haven't really set that out as a goal. But the one thing I know I can do, and I have done, is open water swims.
I don't love open water swimming, because it's usually cold. Like, Alcatraz or the English Channel, which is not something I intend to do. I want to the Lanai to Maui swim with my buddies again; that's going to be my placeholder for more than one physical challenge that I want to do again in my life.
5) Purpose.
I don't want this to sound too much like my first goal, but I've learned the difference the last few years between careerism and purpose. But, I have two sons, my wife, and myself. If I can do something, beyond all my other goals in life, it's for all of us to find our purpose. What we're doing here.
Without that, we're just aimless. I think a lack of purpose is the major source of depression and anxiety for almost everyone in society. I don't even think it's if you have a job or not. I think it's Why do I wake up every day and do what I do? What actually matters?
Your career can only be loosely tied to that. Maybe more so if you're lucky or if you're purposeful in how you create that. But — money, advancement, promotion, fame, platforms … they'll all quickly lose their allure. They really will, and they'll show themselves to be hollow. If you can find a purpose, and I do think religion is probably a necessary component to that search, then I think you're going to find a fulfilled life. That's what I want for myself and my family when I raise these two boys.
6) Bonus sports goal: I'm torn between whether I want to see, along with my sons, another Dallas Cowboys Super Bowl or the Texas Longhorns dominating the SEC.
The funny thing about sports is, they're not my goals how can I have a goal that someone else will accomplish? (RG: I mentioned that seeing a championship before you die is a multi-variable equation in which we do have some control, and that he could eventually gain access to future Dallas Cowboys owner Stephen Jones and/or become a Texas booster funding NIL endorsements.)
Whatever Arch Manning's son's name is, playing quarterback for Texas, sponsored by the Will Cain Show on FOX News. That'll make him popular, too (laughing).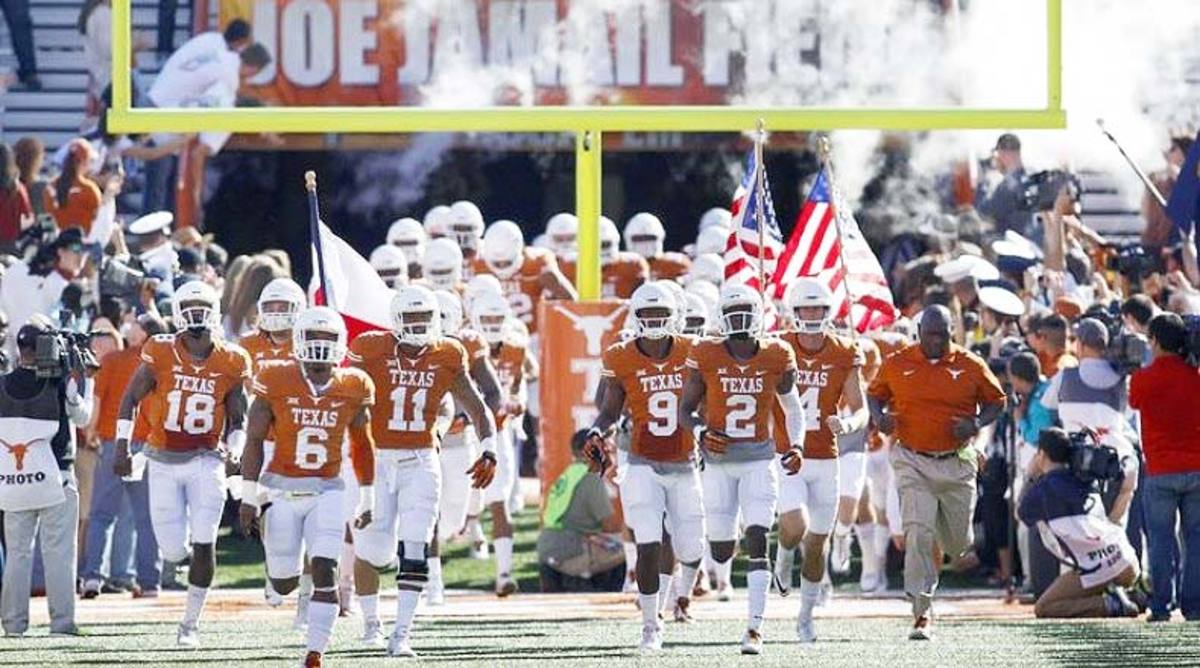 The way I figure it, if you win the SEC, you win the national title. It would be so vindicating after I've heard that Texas is going to be a mediocre team. Maybe they will at first, but they won't be for long. I want to prove that Texas belongs.
Ryan Glasspiegel is a contributor for BSM. He has previously worked for Outkick, The Big Lead, and Sports Illustrated. In addition to covering the sports media business, Ryan creates promotional products for brands and companies including t-shirts, hats, hoodies, and various types of swag. For business inquiries email him at Glasspiegel.Ryan@gmail.com or find him on Twitter @sportsrapport.
Five Goals: Kendrick Perkins
"I just want to make sure that whatever is there for me that I maximize it."
Kendrick Perkins, NBA champion, is an analyst for ESPN. He appears on HoopStreams, The Jump, SportsNation, First Take, and myriad other platforms for the network. I caught up with him in Milwaukee before Game 4 of the NBA Finals to find out about five goals he is still working to accomplish.
1. I want to accomplish more as an analyst than I did in my playing career.
I don't want to leave anything on the table. Whatever's supposed to come my way, I want to make sure I capitalize and maximize it.
When you look at my playing career, I never won awards. I never was an All-Star. I never won Defensive Player of the Year. I never won any of those things. When you talk about being an analyst, you want to get nominated for an Emmy. You want it to come naturally. So, I just want to maximize and make sure I put my all into it.
I was a role player throughout my whole 14-year NBA career. Now, in the analyst space, I want to be a superstar. I want to be a franchise player.
I just want to make sure that whatever is there for me that I maximize it. I want to touch every show, and I've pretty much done that besides NBA Countdown. I know you have to wait for your time, I know certain things happen. But, as far as things are right now, I just want to touch every show. As far as Countdown, I don't want to boot anyone or take their place, but if it's there and the opportunity presents itself I want to welcome it with open arms.
2. I want something of my own in media.
Not necessarily hosting a show, but even if I'm a co-host. I want to be part of something that is every day where you tune in and Perk is going to be on this particular show. I know I'm on a lot of shows, but I want that primary show where you turn on the TV at this time and Perk is there.
3. For my 9-year-old son to accomplish his dream of making the NBA.
I coach my son's team. They are nine years old and ranked number 1 in the country. My son has a dream of making it to the NBA and my goal is to get him to his goal. I have four kids but my 9-year-old is really into sports — especially basketball. As a family man, I want to be there.
There's times where I have to work Monday through Friday, I leave Friday night, I might catch a tournament in Dallas, might catch a tournament in Miami, just to be there and make sure I'm there to coach and support — and then fly back and be ready for work on Monday. It's a whole lot of travel.
4. My two oldest boys and me — we need to get in shape.
Abs need to be poking out. Things to that nature. No need to hire a trainer, because I know what to do and I know what to eat. So, it's all about me setting an example for them and myself and sticking to it.
5. I want to turn my Frenchie dog breeding from a 6 figure business to 7 figures.
I breed exotic French bulldogs. I have six of them. My brother-in-law and I breed them. It started off with my dog Diesel, who we bought for $18,000. Then we bought a girl that cost $20,000. They've had four litters of puppies — litters of five, six, or seven. We made close to $230,000 just off the little puppies.
Well, now the Frenchie game has changed, and they have Fluffy Frenchies. Now you want to graduate to Fluffy Frenchies, which are like the best Frenchies ever. They're just super exotic. They're different because of their hair. They look like stuffed animals. It's just the new thing around the world. There was one guy that made like $3 million in a month just off his dog's stud fee.
To sell the puppies, you just get caught up in the Frenchie game. There's all types of connections and things to that nature — around the world, from England to Spain and on and on, people are buying dogs. You're connected throughout the world. Once you get into the Frenchie business, people reach out all the time.
If a person from, like, Spain spends $100,000 on a Frenchie, you're not shipping that dog by yourself. It probably won't make it. Someone will probably steal it on the way or it will quote-unquote get lost in the airport. So I would just hire someone to fly wherever it is in the world and just drop that dog off at the doorstep.
Ryan Glasspiegel is a contributor for BSM. He has previously worked for Outkick, The Big Lead, and Sports Illustrated. In addition to covering the sports media business, Ryan creates promotional products for brands and companies including t-shirts, hats, hoodies, and various types of swag. For business inquiries email him at Glasspiegel.Ryan@gmail.com or find him on Twitter @sportsrapport.