Breathe Easy: A Euro Superleague Can't Happen In America
The essence of sports here — the unpredictability of a "have not'' beating a "have'' — is safe thanks to the lucrative, long-term structure of media companies financing leagues, making a breakaway coup impossible … for now.
This is a day to celebrate life as an American sports fan. That's because the leagues, as currently constituted, cannot be radicalized by powerful franchise owners colluding to form superleagues. As Europe trembles in horror over the breakaway coup of 12 elite soccer clubs — they've actually plotted their own cabal, for the blatant purpose of monopolizing billions in revenue — a scary thought raced through the minds of fans on our soil.
Could it happen here?
No. Not in the present decade, anyway. I make no promises about the rest of the 21st century, knowing it wasn't long ago when few had heard of a World Wide Web or considered the absurdity of a human existence consumed by hand-held devices. With gambling companies mucking up the big picture, God knows what professional sports in this country will look like in 2050. But this is 2021. And if you're expecting Jerry Jones, Robert Kraft and 10 other wealthy football owners to abandon the NFL structure and create their own exclusive league, or the Lakers and Warriors to do the same in basketball or the Yankees and Dodgers in baseball, please relax and fear not.
The American sports paradigm is in place for the long term. It's a sturdy foundation wedded to outrageously lucrative broadcast contracts — such as the $113 billion pouring into the NFL through 2033 — that keep owners happy and rich. Oh, the pandemic has given some of these folks pause as they ask their accountants, "Why do the Jacksonville Jaguars receive an equal share of revenues when my team is the highest-valued sports franchise on Earth and still known as `America's Team' in branding and popularity?" Or, "Why should we ever subsidize the Tampa Bay Rays, a low-market team we can't beat on the field, when we are the 27-time World Series champions with a valuation of $5.25 billion in New York?" Or, "When we revived an NBA franchise from the ashes, created the Steph Curry phenomenon and built a San Francisco arena without a cent of public money, why do the Memphis Grizzlies and Minnesota Timberwolves get 1/30th shares of national TV income?"
But if they ever harbor dirty, little thoughts about their own Euroscheme, they quickly realize the system works — and what fools they'd be to spark a revolution. Even the greediest S.O.B. owner realizes you don't break up what's successful, especially in uncertain times when leagues have managed thanks to television and don't require in-house spectators to survive. In Europe, the legacies and financial might of the sport's goliaths — Real Madrid, Barcelona, Manchester United, Liverpool, Chelsea and Arsenal, A.C. Milan and Juventus, and the rest — rarely allow interlopers into the champions circle. It's almost understandable why they want to hoard the financial pot because, in truth, they're all but playing among themselves as it is.
Here in America, the system allows Patrick Mahomes to end up in small-market Kansas City and lead the Chiefs to a championship … or those Rays to use analytical brainpower to reach a World Series … or the Utah Jazz to contend for an NBA title. If Tom Brady is sick of Bill Belichick and wants a scenery revision, he can go to Tampa and win a Super Bowl. Think about it: Tampa Bay, ranked merely 18th in population among U.S. metropolitan areas, owns the Vince Lombardi Trophy, the Stanley Cup and the American League pennant. Only Los Angeles, with the champion Dodgers and Lakers, is on the same plateau.
That's what we love about sports in America. The behemoths aren't assured of upper-level success. Jones and the Cowboys haven't been to a Super Bowl since 1995 and have won only four playoff games since. The Yankees haven't won the World Series in 12 years and, amid an ugly start to this season, are ducking baseballs thrown by incensed fans. New York's NFL teams, the Giants and Jets, are stumbling, and only recently have the Knicks indicated they still exist. In Chicago, they get excited when the White Sox — who've rigged as many World Series as they've won the last 102 years — contend for a playoff berth, maybe because the Bears are 1-for-55 in the Super Bowl chase, the Cubs probably have won their only World Series this century and the Bulls have been a farce since allowing Michael Jordan to leave prematurely. Hell, a Canadian team won an NBA title.
The San Antonio Spurs can mount a dynasty. The Green Bay Packers can earn a spot in mythology. The Pittsburgh Steelers can win six Super Bowls. The St. Louis Blues can throw a parade. Gonzaga can go 31–0, then lose the NCAA title game to … Baylor? Who wants the same narratives, year after year, which is what they'll have in the European Super League or whatever they're calling this elitist tripe? Even with the advantages of ample outside revenue, the Cowboys and Yankees still are required to win on their merits. They can't just wrap themselves in a cluster, generate all the TV money and attract all the great players. They have to be as good in the front office and on the field as they are in building franchise valuation. So often, the behemoths are not all that, even when they're driving so much of the revenue.
What's fascinating is that two driving forces behind the superleague own prominent U.S. franchises. John Henry, the Liverpool owner, owns the Boston Red Sox in his Fenway Sports Group empire — with LeBron James among his partners. The Glazer family, owner of Manchester United, pays Brady as owner of the Buccaneers. Another prominent American sports owner, Stan Kroenke, controls Arsenal. Said Joel Glazer: "By bringing together the world's greatest clubs and players to play each other throughout the season, the Super League will open a new chapter for European football, ensuring world-class competition and facilities, and increased financial support for the wider football pyramid."
They are European pariahs today, spearheading what some are calling the Gordon Gekko League, which references the "greed is good" raider from the movie "Wall Street." There are no more Davids, only Goliaths. UEFA president Aleksander Ceferin, left to serve the wobbling interests of some 230 un-chosen teams, referred to the leaders of the 12 superclubs as "snakes and liars." Most fans on the continent, including those of the chosen teams, are using language much fouler. Don't mess with tradition and history, legacies and identities.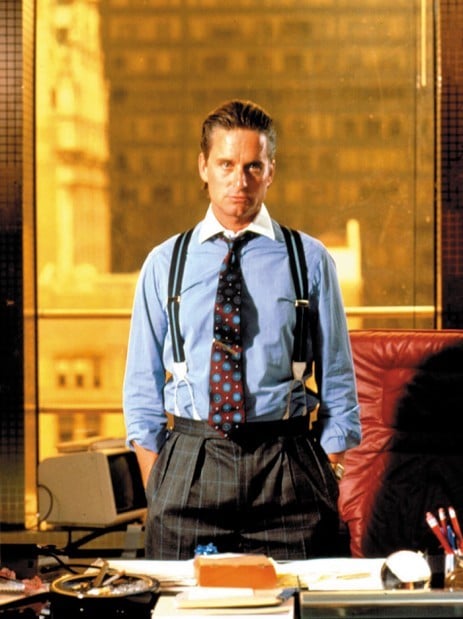 "I cannot stress more strongly at the moment that UEFA and the football world stand together alongside this disgraceful, self-serving project from a select few clubs in Europe fueled by greed," Ceferin said. "This idea is a spit in the face of all football lovers and our society as well. We must not let them take it away from us. I have seen many things in my life; I was a criminal lawyer for 24 years. I've seen many people. I've never seen anyone like that.
"We didn't know we had snakes working close to us, but now we know. Super League is only about money, money of the dozen, I don't want to call them Dirty Dozen, but UEFA is about developing football and about financing what should be financed. Our football and our culture survive, and some people don't understand it. We have the English FA, Spanish Federation, Italian Federation, the Premier League, La Liga, Serie A and FIFA — unanimous in opposition to these cynical plans which are completely against what football should be. We are all united against this nonsense of a project."
Even Sir Alex Ferguson, the Manchester United legend who supported the Glazers' ownership for years, can do so no more, telling Reuters: "A Super League is a move away from 70 years of European club football. Both as a player for a provincial team Dunfermline in the '60s and as a manager at Aberdeen winning the European Cup Winners' Cup — for a small provincial club in Scotland, it was like climbing Mount Everest." Ruthlessly, Henry and the Glazers seized an opportunity not possible in American sports. Cincinnati and Charlotte might be smallish, but they aren't Dunfermline and Aberdeen. Their franchises are protected as league partners.
Imagine if a maverick like Mark Cuban tried to launch a superleague, and it led to other attempts. Anarchy would overtake America, particularly if Disney/ESPN or another major media company had hatched the scheme. In Europe, suspicions linger that such a company, DAZN, masterminded and bankrolled the breakaway. Multi-billionaire Len Blavatnik, owner of DAZN, tried to become a prominent U.S. player in the live sports racket by hiring former ESPN chief John Skipper to grease the skids. When that attempt waned, Skipper pivoted to start a smaller media company — though let's point out he's still on the DAZN Board of Directors — while Blavatnik evidently reached for the stars, however scummily. DAZN denies involvement, but given the overwhelming backlash on a continent that views football as religion, of course the company would refute an Italy newspaper report that Blavatnik will pay $3.5 billion for up-front TV rights. This much is certain: JP Morgan Chase, the American investment bank, is confirmed as a financial backer.
I've been hypercritical of ESPN, Fox and other U.S. networks for climbing into business bed with leagues. But say this for them: They know their place and don't dare change an apparatus that doesn't need monopolies. Oh, some franchises should move (the Oakland A's to Las Vegas, the Rays to Montreal, the Grizzlies to Seattle) and others should consider contraction. Could I live without the Sacramento Kings and Arizona Coyotes? Sure. But compared to the ongoing sports tsunami in Europe, these are minor alterations.
We certainly have our own snakes and liars running American sports. They just seem a little tamer today. Next time your team is struggling, keep this in mind: You could be in Burnley or Sevilla, screwed.
Being Wrong On-Air Isn't A Bad Thing
…if you feel yourself getting uncomfortable over the fact that you were wrong, stop to realize that's your pride talking. Your ego. And if people call you out for being wrong, it's actually a good sign.
In the press conference after the Warriors won their fourth NBA title in eight years, Steph Curry referenced a very specific gesture from a very specific episode of Get Up that aired in August 2021.
"Clearly remember some experts and talking heads putting up the big zero," Curry said, then holding up a hollowed fist to one eye, looking through it as if it were a telescope.
"How many championships we would have going forward because of everything we went through."
Yep, Kendrick Perkins and Domonique Foxworth each predicted the Warriors wouldn't win a single title over the course of the four-year extension Curry had just signed. The Warriors won the NBA title and guess what? Curry gets to gloat.
The funny part to me was the people who felt Perkins or Foxworth should be mad or embarrassed. Why? Because they were wrong?
That's part of the game. If you're a host or analyst who is never wrong in a prediction, it's more likely that you're excruciatingly boring than exceedingly smart. Being wrong is not necessarily fun, but it's not a bad thing in this business.
You shouldn't try to be wrong, but you shouldn't be afraid of it, either. And if you are wrong, own it. Hold your L as I've heard the kids say. Don't try to minimize it or explain it or try to point out how many other people are wrong, too. Do what Kendrick Perkins did on Get Up the day after the Warriors won the title.
"When they go on to win it, guess what?" He said, sitting next to Mike Greenberg. "You have to eat that."
Do not do what Perkins did later that morning on First Take.
Perkins: "I come on here and it's cool, right? Y'all can pull up Perk receipts and things to that nature. And then you give other people a pass like J-Will."
Jason Williams: "I don't get passes on this show."
Perkins: "You had to, you had a receipt, too, because me and you both picked the Memphis Grizzlies to beat the Golden State Warriors, but I'm OK with that. I'm OK with that. Go ahead Stephen A. I know you're about to have fun and do your thing. Go ahead."
Stephen A. Smith: "First of all, I'm going to get serious for a second with the both of you, especially you, Perk, and I want to tell you something right now. Let me throw myself on Front Street, we can sit up there and make fun of me. You know how many damn Finals predictions I got wrong? I don't give a damn. I mean, I got a whole bunch of them wrong. Ain't no reason to come on the air and defend yourself. Perk, listen man. You were wrong. And we making fun, and Steph Curry making fun of you. You laugh at that my brother. He got you today. That's all. He got you today."
It's absolutely great advice, and if you feel yourself getting uncomfortable over the fact that you were wrong, stop to realize that's your pride talking. Your ego. And if people call you out for being wrong, it's actually a good sign. It means they're not just listening, but holding on to what you say. You matter. Don't ruin that by getting defensive and testy.
WORTH EVERY PENNY
I did a double-take when I saw Chris Russo's list of the greatest QB-TE combinations ever on Wednesday and this was before I ever got to Tom Brady-to-Rob Gronkowski listed at No. 5. It was actually No. 4 that stopped me cold: Starr-Kramer.
My first thought: Jerry Kramer didn't play tight end.
My second thought: I must be unaware of this really good tight end from the Lombardi-era Packers.
After further review, I don't think that's necessarily true, either. Ron Kramer did play for the Lombardi-era Packers, and he was a good player. He caught 14 scoring passes in a three-year stretch where he really mattered, but he failed to catch a single touchdown pass in six of the 10 NFL seasons he played. He was named first-team All-Pro once and finished his career with 229 receptions.
Now this is not the only reason that this is an absolutely terrible list. It is the most egregious, however. Bart Starr and Kramer are not among the 25 top QB-TE combinations in NFL history let alone the top five. And if you're to believe Russo's list, eighty percent of the top tandems played in the NFL in the 30-year window from 1958 to 1987 with only one tandem from the past 30 years meriting inclusion when this is the era in which tight end production has steadily climbed.
Then I found out that Russo is making $10,000 per appearance on "First Take."
My first thought: You don't have to pay that much to get a 60-something white guy to grossly exaggerate how great stuff used to be.
My second thought: That might be the best $10,000 ESPN has ever spent.
Once a week, Russo comes on and draws a reaction out of a younger demographic by playing a good-natured version of Dana Carvey's Grumpy Old Man. Russo groans to JJ Redick about the lack of fundamental basketball skills in today's game or he proclaims the majesty of a tight end-quarterback pairing that was among the top five in its decade, but doesn't sniff the top five of all-time.
And guess what? It works. Redick rolls his eyes, asks Russo which game he's watching, and on Wednesday he got me to spend a good 25 minutes looking up statistics for some Packers tight end I'd never heard of. Not satisfied with that, I then moved on to determine Russo's biggest omission from the list, which I've concluded is Philip Rivers and Antonio Gates, who connected for 89 touchdowns over 15 seasons, which is only 73 more touchdowns than Kramer scored in his career. John Elway and Shannon Sharpe should be on there, too.
Money Isn't The Key Reason Why Sellers Sell Sports Radio
I started selling sports radio because I enjoyed working with clients who loved sports, our station, and wanted to reach fans with our commercials and promotions.
A radio salesperson's value being purely tied to money is overrated to me. Our managers all believe that our main motivation for selling radio is to make more money. They see no problem in asking us to sell more in various ways because it increases our paycheck. We are offered more money to sell digital, NTR, to sell another station in the cluster, weekend remotes, new direct business, or via the phone in 8 hours.
But is that why you sell sports radio?
In 2022, the Top 10 highest paying sales jobs are all in technology. Not a media company among them. You could argue that if it were all about making money, we should quit and work in tech. Famous bank robber Willie Sutton was asked why he robbed twenty banks over twenty years. He reportedly said," that's where the money is". Sutton is the classic example of a person who wanted what money could provide and was willing to do whatever it took to get it, BUT he also admitted he liked robbing banks and felt alive. So, Sutton didn't do it just for the money.
A salesperson's relationship with money and prestige is also at the center of the play Death of a Salesman. Willy Loman is an aging and failing salesman who decides he is worth more dead than alive and kills himself in an auto accident giving his family the death benefit from his life insurance policy. Loman wasn't working for the money. He wanted the prestige of what money could buy for himself and his family. 
Recently, I met a woman who spent twelve years selling radio from 1999-2011. I asked her why she left her senior sales job. She said she didn't like the changes in the industry. Consolidation was at its peak, and most salespeople were asked to do more with less help. She described her radio sales job as one with "golden handcuffs". The station paid her too much money to quit even though she hated the job. She finally quit. The job wasn't worth the money to her.
I started selling sports radio because I enjoyed working with clients who loved sports, our station, and wanted to reach fans with our commercials and promotions. I never wanted to sell anything else and specifically enjoyed selling programming centered around reaching fans of Boise State University football. That's it. Very similar to what Mark Glynn and his KJR staff experience when selling Kraken hockey and Huskies football.
I never thought selling sports radio was the best way to make money. I just enjoyed the way I could make money. I focused on the process and what I enjoyed about the position—the freedom to come and go and set my schedule for the most part. I concentrated on annual contracts and clients who wanted to run radio commercials over the air to get more traffic and build their brand.
Most of my clients were local direct and listened to the station. Some other sales initiatives had steep learning curves, were one-day events or contracted out shaky support staff. In other words, the money didn't motivate me enough. How I spent my time was more important.
So, if you are in management, maybe consider why your sales staff is working at the station. Because to me, they'd be robbing banks if it were all about making lots of money.
Media Noise: BSM Podcast Network Round Table
Demetri Ravanos welcomes the two newest members of the BSM Podcast Network to the show. Brady Farkas and Stephen Strom join for a roundtable discussion that includes the new media, Sage Steele and Roger Goodell telling Congress that Dave Portnoy isn't banned from NFL events.
Podcast: Play in new window | Download
Subscribe: RSS