Five Goals: Jorge Sedano
"The pandemic has taught me that nothing is a given. Therefore, whether it's my personal life and I'm taking the kids to the beach or whether I'm covering a playoff game, I try my best now to really look around and observe every little detail."
This month's subject of five goals is Jorge Sedano, who co-hosts afternoon drive on 710 ESPN Radio in Los Angeles. He also contributes in myriad ways to ESPN's NBA coverage, including as a sideline reporter. Keep an eye out for him in the NBA Playoffs!
In his own words, here are five goals he seeks to accomplish:
1. Empower the Latino community
At this stage of my life, one of my priorities is to highlight the beauty and importance of the Latino/LatinX community in our business and our country. This is in no way to minimize the importance of diversity as a whole or the plight of other communities, but to show pride in the unique nature of the Latino/LatinoX experience. The community has faced challenges because it's not a monolith. Whether you're Mexican, Cuban, Dominican, Puerto Rican, Honduran, etc… you may have had different upbringings or experiences, but at its core the experience has many commonalities.
You had to navigate your way through two worlds. One world generally included honoring a different language and customs. The other included assimilation into this country we all love and desperately want to be a part of. By nature, many first-generation immigrants want their children to do what they did. Put their head down and work. Don't make waves. However, the nature of second and third generations is to make progress, to expand upon the footprint that those before us laid out. This is why it's of the utmost importance to me that the stories and voices of the Latino/LatinX community be heard — that this community that represents nearly a fifth of this country's population be represented in a more profound manner both in the entertainment space and across all the facets of our lives.
2. Provide guidance to up-and-comers.
I have been unbelievably fortunate in my career to have incredibly kind, talented and knowledgeable friends to lean on for advice. This business is full of pitfalls and isn't easy to navigate. Over the years, I've been quite active in paying it forward and feel that doing even more of it is necessary. It's really been an emphasis of mine throughout, because at a young age I saw that not everyone in this business is going to be willing to help you. As a matter of fact, in a lot of cases they'll push you aside in order to maintain their own stature.
Also, the landscape in media is changing by the moment. That makes it even more important to guide each other as best we can and focus on helping the people that are along for the ride with us — not to mention, lend a hand to those coming behind us. Remember, the people you will see on the way up are the same people you will see on the way down. Your relationships with those people will factor into how your career trajectory will go. Also, it doesn't hurt to just be a good person.
3. Maintain work/Life balance & mental health.
So this one is definitely a work in progress. We all get consumed by what we do for a living. It's not always the healthiest path. I'm sure plenty of companies offer this kind of support, but this is where working for a company like Disney is paramount. They really stress striking the proper balance between work and life. They provide tools for us to seek help if needed.
I'm going to try to make this as brief as possible to not bore you with the details. Plus, every single one of us has our own mental and emotional baggage. I'm going to try to explain mine in a way that hopefully let's anyone out there that needs to hear this — that they're not alone. It begins nearly 20 years ago. My father, who has since passed away, became very sick. While most people in their early 20's are trying to figure out who they are, I had to also become the parent to my parents in a lot of ways.
I turned down lucrative opportunities to take care of them and keep a watchful eye over them — something I would still do 100 out 100 times. Life has had its ways of rewarding me many times over, both personally and professionally. Fast forward to 2013 after years of flirting my dream job opportunity of working at ESPN comes about. With the blessing of my parents and consulting with my wife, I moved to Connecticut and subsequently Los Angeles years later in pursuit of my professional dreams.
It always weighed on me (still does) that I wasn't more present in their daily lives, particularly as my father's health deteriorated. Sure, I could hop on a plane a few times a year to see him, but it's not the same as hopping in my car to see him any time I wanted to. This is when my bouts with anxiety and depression really accelerated. I was somewhat familiar with the feelings of anxiety previously. I'll never forget the first time I had a panic attack. It was shortly after my dad's initial health battle.
I was at a restaurant in Miami, having dinner with some friends and my heart was racing so fast and there was this pressure in my chest so intense that I thought I was having a heart attack. I reasoned with myself and went to the restroom to catch my breath and pour some water on my face before returning to the table. I drank a couple of glasses of wine like they were water to calm me down. It worked, for the moment.
Years later, when I moved to LA, my father's health continued to deteriorate. My mother was also growing older and had her own sets of challenges to deal with as well. Those infrequent episodes of anxiety and depression became more common. In retrospect, it affected everything I did and all my relationships to an extent. My wife was dealing with the brunt of this — mostly, because I was too stubborn and felt that I could handle it.
This was life and I just had to deal with it. Stop being such a baby, I'd say to myself. Man up! Well, eventually I did, "Man Up!" This is where I sought out help. Disney has an EAP program for all its employees to seek guidance for mental health therapy. That's where I met the fifth most important woman in my life (behind mom, wife, daughter and sister), my therapist Vanessa Fierstadt.
Over the last five years she has been an important voice in my life to keep me grounded:
– Helping me understand myself and my emotions.
– How to release these feelings and tension in a more productive manner.
– Helping me find that proper work/life balance, including finding some daily time to check in with myself.
– Give myself the proper space and boundaries in all aspects of my life.
Again, it's definitely still a work in progress and those bouts with anxiety and depression don't go away simply because you seek help. However, life is about managing. The sessions I have with her allow me to manage and create those boundaries to allow me to try to be the best version of me. Seeking help is helping me to continue to try to reach that goal.
4. Live more in the moment.
This coincides some with the part where I discussed work/life balance and mental health. However, I think it deserves its own category. We all have unique experiences in our lives. We should do a better job of enjoying them as they're happening. The example I like to use is, whenever I'm about to go on the air on tv or radio I take a breath and I look around. I'm ridiculously blessed to do something for a living that I love — whether that's hosting a show or working a game.
I never used to just soak it in because I was so hyper focused on the job at hand. The pandemic has taught me that nothing is a given. Therefore, whether it's my personal life and I'm taking the kids to the beach or whether I'm covering a playoff game, I try my best now to really look around and observe every little detail. We live in a world where we like to document everything with our phones. The best camera in our possession to create memories is the one in our head.
5. Try something new.
Every year I try to begin a new journey of sorts. For example, during the pandemic I decided I was going to give myself a better understanding of finance, cryptocurrency and investing. I had basic knowledge. However, I wanted to be literate in a way that I could understand the nuances of it.
I read a lot, listened to a lot of podcasts and chatted with my friends in that industry to gain a better grasp of it. I grew up the son of Cuban exiles that worked multiple jobs when I was a kid. Eventually, I settled into a more "traditional" life. Nevertheless, there was mostly no understanding of how IRA's or 401k's work. I felt it was important, not just for me, but to eventually pass along that knowledge to my kids. My parents gave me plenty of unique gifts. This could be just one of the ones I could pass along to mine. Next year, I want to tackle a new language. If anyone has any suggestions — I'm game!
Ryan Glasspiegel is a contributor for BSM. He has previously worked for Outkick, The Big Lead, and Sports Illustrated. In addition to covering the sports media business, Ryan creates promotional products for brands and companies including t-shirts, hats, hoodies, and various types of swag. For business inquiries email him at Glasspiegel.Ryan@gmail.com or find him on Twitter @sportsrapport.
5 Goals: Taylor Rooks
"I want to speak to all people, not just a specific category of people."
Taylor Rooks is a personality for Turner Sports and Bleacher Report. Here, in her own words, are her five goals:
1. I want to be an all-around interviewer.
What I mean by that is I want to reach a point where people don't just know me as a sports interviewer, where people don't say oh she interviews athletes and coaches and executives … I want people to see me as someone who has conversations with people who have something to say.
If that's an athlete, great. If that's a politician, great. If it's an entertainer, great. If that's just somebody who has an everyday job but they have something to say to the world, I want to be able to interview that person too. I want to speak to all people, not just a specific category of people.
A lot of that is on me reaching out to those people, and having a content vehicle that allows me to do that, but when I think of my favorite interviewers — Howard Stern, Oprah — their thing is they can talk to anyone. I want to do that.
Some people I want to interview: I got to interview Barack Obama, and that's who I would've said. But, that was quick. I would love to have a long-form interview with him. Obviously, I'd have to throw in Michelle Obama as well.
Mariah Carey, I know that's a random one, but she's just lived such an interesting, lavish life. I read her book, and there were some things she didn't really touch. Obviously, in your book, you don't touch on the things that you don't want to talk about. I would love to interview her.
Serena Williams, I know she's obviously an athlete, but I'd love to interview her. Howard Stern is my favorite interviewer so I'd love to interview him. She's unfortunately passed, but if I could interview anyone who is no longer with us I'd love to interview Princess Diana. And, Pam Oliver, who is a legend. Hopefully I can meet and later interview her.
2. Create a foundation or initiative for women in sports.
At first, I wanted it to be just for Black and Brown women, and I might have a branch of it that's for that, but then I wanted it to be for all women. Right now there's this idea that women in sports don't get along, or that it's incredibly catty, or everyone is out to get the other. In some ways, that's probably true, but I think the majority of women want to see other women in this field win. We understand that a win for one of us is a win for all of us.
I don't think there's enough focus on the culture that's created this idea that women are catty or whatever the case may be, because I don't believe that to be true. I think the more that we can get women in sports together, and there's more of a sisterhood and deeper innate understanding of each other — the more we can do what we can to improve that culture and hopefully the people who have created that culture do what they can to improve it too.
Everybody is trying to work hard and get what's owed to them. You always hear Well, women in sports, but you never say Men in sports. You never say This man is a power hungry person [or it's at least not said in a negative way]. That's a very unfair burden on the women to carry. I don't like it. I think women that are entering into the space are conditioned to think that's true, because they hear it so much. I would like to have something that dispels the one-sidedness of the rumor.
3. I want to travel more and fluently learn a second language.
Throughout the pandemic, I started doing Duolingo to learn Spanish. Americans are one of the few countries that only know one language. Almost every other country it's almost a necessity that they know another language, even if that language is English.
I would just like to expand my horizons in terms of culture and language and understanding that America is only a small section of the world, but so many times we feel like we're the center of everything. That just isn't true. I want to learn a new language, travel more, get more in-tune with other places and cultures and get into things like soccer. I want to stop thinking of things from such an American point of view.
4. This is a lifelong goal, but I really want to be a mom.
I've really wanted to be a mom my entire life, and there's something so beautiful about raising a life and having this human being that is born out of love that you have this number one job — the biggest job you'll have in the world, which is to nurture and protect and love this human. I definitely want to be a mom.
I want to have like five kids. I probably should've started by now if that's the case (laughing). I want to be a mom. That's my number one goal above everything.
5. I want to do more football.
Just being from Georgia, in the South, I grew up loving football. My dad played football. It was a football house. I love basketball — I love them both, but I just love football a little bit more.
I've gotten kind of sucked into doing mainly NBA, which is great and has led to so many amazing experiences, but I just wish I had more of a hand in football. I would love to be able to do more of that.
6. Bonus Goal: I would love to be a professor.
I want to teach journalism interviewing at the college level, just because I don't love the way it is taught at universities. It's taught in the way that the professors went through media, and media is so different now that I just think students would really benefit from having someone who came up in this new wave of journalism and social media and content creation. That's the way it's going.
It's still obviously great to have these classes where everyone works as the producer one day, and the director, and the teleprompter. You go through all those things, and learn about investigative reporting. All that is so important. But that isn't what a lot of young journalists want to do now, so being like a visiting professor at a school is something I would love to do one day.
Ryan Glasspiegel is a contributor for BSM. He has previously worked for Outkick, The Big Lead, and Sports Illustrated. In addition to covering the sports media business, Ryan creates promotional products for brands and companies including t-shirts, hats, hoodies, and various types of swag. For business inquiries email him at Glasspiegel.Ryan@gmail.com or find him on Twitter @sportsrapport.
Five Goals: Will Cain
"I think most Americans largely agree on some positive values that we've forgotten."
Will Cain is the co-host of FOX & Friends Weekend (Weekends, 6-10 AM/ET) on FOX News and host of The Will Cain Podcast, which recently expanded to three episodes per week. In his own words, these are his five goals.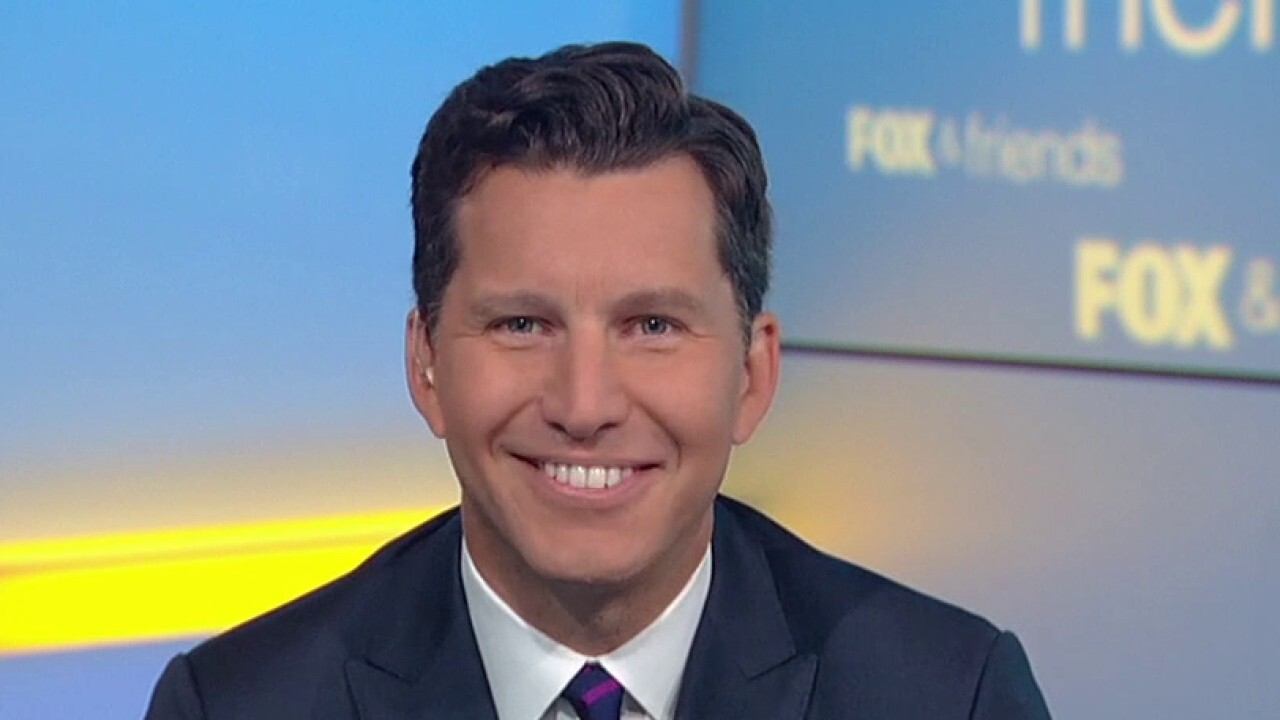 1) Do Something.
One of the statements that's really resonated with me as I've gotten older in life is: Do you want to be something, or do you want to do something in life?
This week I'm getting to host FOX News Primetime and I'm excited about that opportunity. But whether or not that manifests in a permanent job and whether or not the Will Cain Podcast as a digital platform becomes my outlet, I want to have a place where I can create something. Do something.
I want to hold a conversation with the audience that pushes towards positive values in this country. I don't just want to be anti. You know, everything in our industry is conflicts centered around being anti. Anti-racist or anti-anti-racist, always positioning what you're against.
I think most Americans largely agree on some positive values that we've forgotten. Whether or not it's FOX News Primetime, or another primetime slot, or a digital platform, I don't care — as long as I can do something about shining a light and advancing those values.
2) I want to live on the beach.
My wife and I *will* live on the beach. I love the mountains. I lived in Montana for a year. I love the country. I want to own a ranch. I want to spend time outdoors. I want to hunt and fish with my boys.
But I know, at some point in my life, and it's probably after my kids are out of the house, my wife and I fully intend to live on a beach — in Hawaii or Florida or California.
(RG: I interrupted, laughing, that I don't see him as a California guy.)
When I lived in New York, I went to the beach all the time in Long Island. You forget that you're an hour away from the beach when you're walking around Midtown. We would go to the beach all the way through the Fall. I like all kinds of places. Make no mistake, I'm a Texan, but I don't think Texas beaches will satisfy my requirement.
There's something about looking out over that massive body of water. It's just perspective. I think I have an exploratory part of me where I love going somewhere that it feels like no one has been before.
There's a line in Lonesome Dove where Gus says, "There's nothing like riding a fine horse into new country." I love that line. There's something about the ocean, when you're standing on the beach, it just looks endless. It's not unexplored, but it feels unexplored. It's always changing. It's always moving. There's just the great unknown there as you're looking out over the ocean and that appeals to my exploration instinct.
3) I want to become a proficient surfer.
This is totally against the cast type you have for me, but you know there's those things in life that people love but they're just not great at but they do it anyway. People should have those things. For a lot of guys, that's golf. They just keep doing it no matter if they're any good at it or not. Golf just never did it for me.
This is tied to living on the beach; I'm not any good at surfing but I do it any chance I can. I love surfing. Fun is not the right word. I understand the spiritual nature of it when you're out there. You can't conquer the ocean. You can't tame it. All you can do is try to ride along with it. And even if you're not, just sitting out there waiting is so spiritual. I want to become a proficient surfer.
4) Swim from Lanai to Maui again.
This is very Hawaii-centric; I did just come back from there. We go there for vacation every year.
Here's the thing. I've done this swim before. I did it when I was 39; I wanted to do it before I turned 40. It's a swim, nine miles, across the channel between those two islands. It's a relay, with six friends of yours. It was an awesome, humbling experience.
All my friends and I talked about going into it was who's going to get eaten by sharks. That's all we thought about, were sharks. But once you're out there, swimming, you forget about sharks almost immediately. All you can see is deep blue sea and you realize there's nothing you can do about it anyway — and you're fighting the ocean.
I want to do more than one physical accomplishment before this life is over. I don't really want to run a marathon. I hate running. Maybe hike a peak somewhere, but I haven't really set that out as a goal. But the one thing I know I can do, and I have done, is open water swims.
I don't love open water swimming, because it's usually cold. Like, Alcatraz or the English Channel, which is not something I intend to do. I want to the Lanai to Maui swim with my buddies again; that's going to be my placeholder for more than one physical challenge that I want to do again in my life.
5) Purpose.
I don't want this to sound too much like my first goal, but I've learned the difference the last few years between careerism and purpose. But, I have two sons, my wife, and myself. If I can do something, beyond all my other goals in life, it's for all of us to find our purpose. What we're doing here.
Without that, we're just aimless. I think a lack of purpose is the major source of depression and anxiety for almost everyone in society. I don't even think it's if you have a job or not. I think it's Why do I wake up every day and do what I do? What actually matters?
Your career can only be loosely tied to that. Maybe more so if you're lucky or if you're purposeful in how you create that. But — money, advancement, promotion, fame, platforms … they'll all quickly lose their allure. They really will, and they'll show themselves to be hollow. If you can find a purpose, and I do think religion is probably a necessary component to that search, then I think you're going to find a fulfilled life. That's what I want for myself and my family when I raise these two boys.
6) Bonus sports goal: I'm torn between whether I want to see, along with my sons, another Dallas Cowboys Super Bowl or the Texas Longhorns dominating the SEC.
The funny thing about sports is, they're not my goals how can I have a goal that someone else will accomplish? (RG: I mentioned that seeing a championship before you die is a multi-variable equation in which we do have some control, and that he could eventually gain access to future Dallas Cowboys owner Stephen Jones and/or become a Texas booster funding NIL endorsements.)
Whatever Arch Manning's son's name is, playing quarterback for Texas, sponsored by the Will Cain Show on FOX News. That'll make him popular, too (laughing).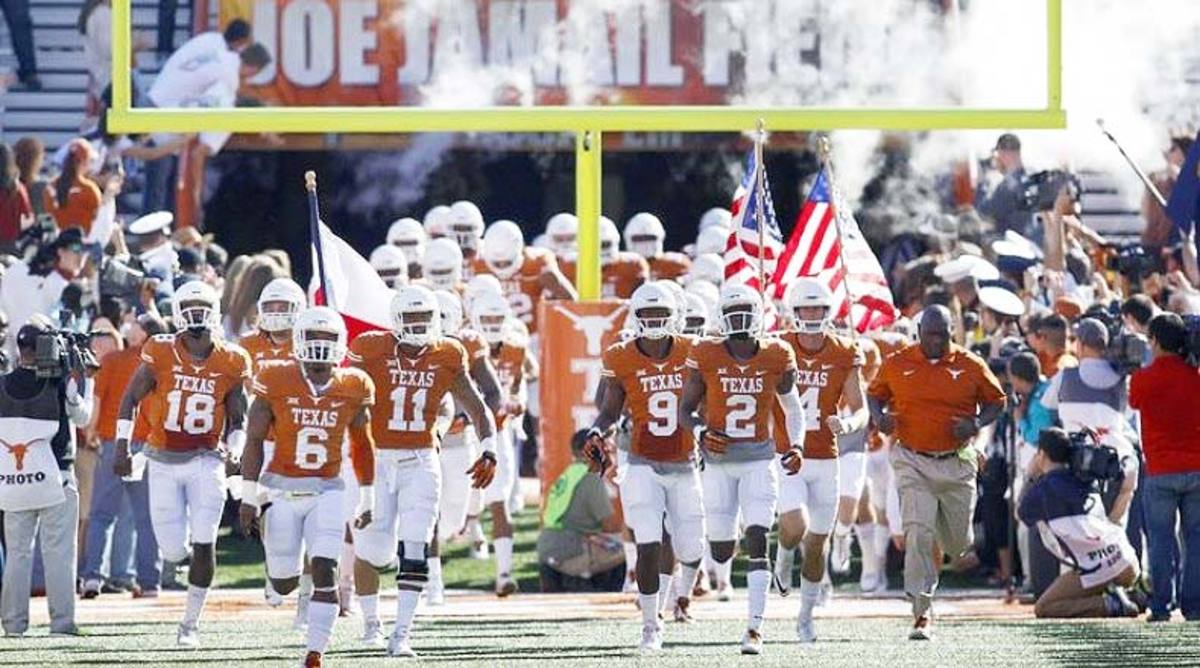 The way I figure it, if you win the SEC, you win the national title. It would be so vindicating after I've heard that Texas is going to be a mediocre team. Maybe they will at first, but they won't be for long. I want to prove that Texas belongs.
Ryan Glasspiegel is a contributor for BSM. He has previously worked for Outkick, The Big Lead, and Sports Illustrated. In addition to covering the sports media business, Ryan creates promotional products for brands and companies including t-shirts, hats, hoodies, and various types of swag. For business inquiries email him at Glasspiegel.Ryan@gmail.com or find him on Twitter @sportsrapport.
Five Goals: Kendrick Perkins
"I just want to make sure that whatever is there for me that I maximize it."
Kendrick Perkins, NBA champion, is an analyst for ESPN. He appears on HoopStreams, The Jump, SportsNation, First Take, and myriad other platforms for the network. I caught up with him in Milwaukee before Game 4 of the NBA Finals to find out about five goals he is still working to accomplish.
1. I want to accomplish more as an analyst than I did in my playing career.
I don't want to leave anything on the table. Whatever's supposed to come my way, I want to make sure I capitalize and maximize it.
When you look at my playing career, I never won awards. I never was an All-Star. I never won Defensive Player of the Year. I never won any of those things. When you talk about being an analyst, you want to get nominated for an Emmy. You want it to come naturally. So, I just want to maximize and make sure I put my all into it.
I was a role player throughout my whole 14-year NBA career. Now, in the analyst space, I want to be a superstar. I want to be a franchise player.
I just want to make sure that whatever is there for me that I maximize it. I want to touch every show, and I've pretty much done that besides NBA Countdown. I know you have to wait for your time, I know certain things happen. But, as far as things are right now, I just want to touch every show. As far as Countdown, I don't want to boot anyone or take their place, but if it's there and the opportunity presents itself I want to welcome it with open arms.
2. I want something of my own in media.
Not necessarily hosting a show, but even if I'm a co-host. I want to be part of something that is every day where you tune in and Perk is going to be on this particular show. I know I'm on a lot of shows, but I want that primary show where you turn on the TV at this time and Perk is there.
3. For my 9-year-old son to accomplish his dream of making the NBA.
I coach my son's team. They are nine years old and ranked number 1 in the country. My son has a dream of making it to the NBA and my goal is to get him to his goal. I have four kids but my 9-year-old is really into sports — especially basketball. As a family man, I want to be there.
There's times where I have to work Monday through Friday, I leave Friday night, I might catch a tournament in Dallas, might catch a tournament in Miami, just to be there and make sure I'm there to coach and support — and then fly back and be ready for work on Monday. It's a whole lot of travel.
4. My two oldest boys and me — we need to get in shape.
Abs need to be poking out. Things to that nature. No need to hire a trainer, because I know what to do and I know what to eat. So, it's all about me setting an example for them and myself and sticking to it.
5. I want to turn my Frenchie dog breeding from a 6 figure business to 7 figures.
I breed exotic French bulldogs. I have six of them. My brother-in-law and I breed them. It started off with my dog Diesel, who we bought for $18,000. Then we bought a girl that cost $20,000. They've had four litters of puppies — litters of five, six, or seven. We made close to $230,000 just off the little puppies.
Well, now the Frenchie game has changed, and they have Fluffy Frenchies. Now you want to graduate to Fluffy Frenchies, which are like the best Frenchies ever. They're just super exotic. They're different because of their hair. They look like stuffed animals. It's just the new thing around the world. There was one guy that made like $3 million in a month just off his dog's stud fee.
To sell the puppies, you just get caught up in the Frenchie game. There's all types of connections and things to that nature — around the world, from England to Spain and on and on, people are buying dogs. You're connected throughout the world. Once you get into the Frenchie business, people reach out all the time.
If a person from, like, Spain spends $100,000 on a Frenchie, you're not shipping that dog by yourself. It probably won't make it. Someone will probably steal it on the way or it will quote-unquote get lost in the airport. So I would just hire someone to fly wherever it is in the world and just drop that dog off at the doorstep.
Ryan Glasspiegel is a contributor for BSM. He has previously worked for Outkick, The Big Lead, and Sports Illustrated. In addition to covering the sports media business, Ryan creates promotional products for brands and companies including t-shirts, hats, hoodies, and various types of swag. For business inquiries email him at Glasspiegel.Ryan@gmail.com or find him on Twitter @sportsrapport.