So What Does FOX Sports Radio Do In Mornings Now?
"So it is clear that FOX Sports Radio has options. They also have time. That means they have a decent shot of getting this right."
Hiring Clay Travis to be part of the team to fill Rush Limbaugh's old time slot could not have been easier. Travis is a part of FOX Sports Radio, which is owned by Premier Networks. Limbaugh's old show was distributed by Premier. It was a way to get some name recognition to fill the slot without having to do an exhaustive search.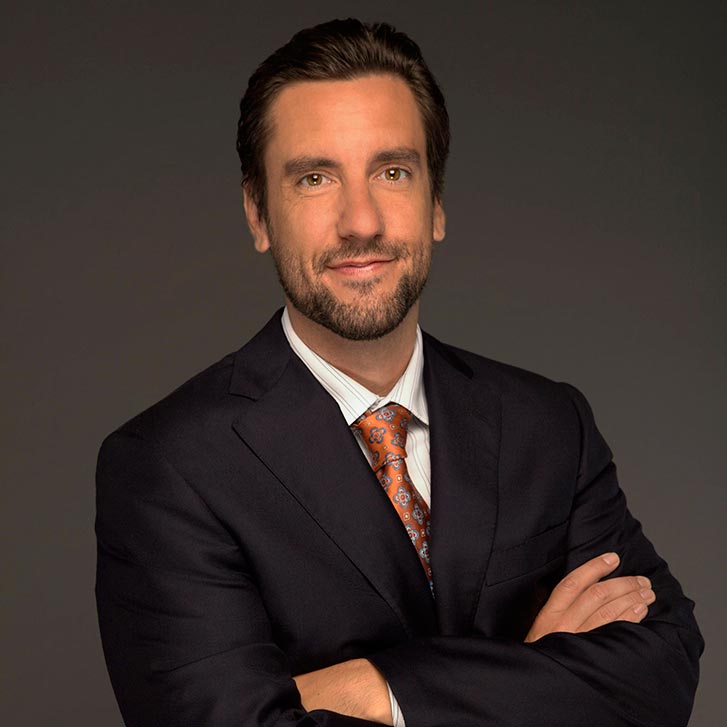 For the sports side of talk radio, it brings more questions than answers. As of this writing, FOX Sports Radio has not announced what the status of their morning show is.
If Clay was up for double duty, then being owned by the same company would make it very easy for him to talk sports in the morning and the war on Christmas in the afternoon. Both networks could say they have a well-known name brand filling their respective opening, and Clay Travis could use each show to promote the other. But Travis made it clear earlier that hosting two daily radio shows will not be part of his or the network's future plans.
That wouldn't be the ideal path forward for FOX Sports Radio though. Remember, Limbaugh's show generated more revenue than just about anything else in the history of radio. While Travis and his new partner Buck Sexton won't have those expectations put on them from day one, it is a safe bet that Premier will want Travis to make the new show his top priority and FOX Sports Radio isn't going to want to use a prime day part to play second fiddle to anyone.
With that in mind, let's look at what FSR's options may be.
1. MOVE AN ESTABLISHED SHOW ALREADY IN THE LINEUP
FOX Sports Radio is built on talent already known by sports fans. With that in mind, it seems like the two most likely in-house options would be moving either afternoon host Doug Gottlieb to mornings or making the same move for The Odd Couple, which airs in evenings on the East Coast.
The problem is that both shows are based on the West Coast. Travis is based in Nashville, so while a 6 am Eastern start time meant 5 am for him, it was certainly a more reasonable ask than what would be a 3 am start time in California. That doesn't mean this option is out of the question necessarily. It's just something to note.
Could Up on Game be another option? The show launched in late 2020 and features three former NFL players. It certainly would be very different, and FOX Sports Radio VP Scott Shapiro recently spoke very highly of the show in a conversation with BSM's Rob Taylor.
The question Scott and Don Martin would have to answer is are these three guys capable of taking what they do once a week and translating it to three hours a day, five days a week.
2. BRING IN ANOTHER LOCAL FLAME THROWER
People that follow college football knew Clay Travis before he joined FOX Sports Radio. He already had a profile in sports radio from his time at The Zone in Nashville, but the reality is that his national profile was pushed largely by FOX Sports Radio. Can the network recreate that formula?
Some logical candidates might be Dan Dakich in Indianapolis, Mark Schlereth in Denver, or Sean Salisbury in Houston. All of them have strong names in the sports radio world. All of them deliver strong opinions on every topic.
There are plenty more options. Those are just the first three that spring to mind, because they could be utilized by both FOX Sports Radio and FS1 or FOX Sports and offset some of the cost.
3. BRING IN A BIG NAME FREE AGENT
Let's see…who is someone that knows how to entertain on the radio, doesn't currently have a gig, and has years of experience talking to sports fans across the country on their drive to work and/or school?
That's right, Mike Golic, come on down!
I'm not sure this is the direction FOX Sports Radio would go, but man would it be a coup. It also would put ESPN Radio on its heels as suddenly, there might be an option for the affiliates unhappy with Golic's exit last year.
Another, albeit less likely, possibility is Nick Wright. Granted, he isn't truly a free agent, but after exiting SiriusXM last year, he is currently without a radio home.
Wright is based in New York City and a featured part of First Things First on FOX Sports 1. The partnership between FOX Sports Radio and FOX Sports is strong, so it's unlikely a situation would be created where Wright leaves FS1 for FOX Sports Radio, but Nick did build his career on the radio including hosting mornings in Houston. It's a medium he's got familiarity with. I also know that if Colin Cowherd is asked to weigh in, there's been no more high profile champion of Wright than him.
4. CREATE YOUR OWN STARS
A few months back I wrote that with Will Cain leaving ESPN Radio, the Bristol based network had the opportunity to do what it did with Colin Cowherd and find a local host that is ready for a national stage. What if FOX did that instead? My list is still available in the event that the Don and Scott want ideas.
This may be the best way for FOX Sports Radio to do a pivot away from the formula Clay Travis followed. I don't mean politically. This may be the best way for FOX to build a morning team and have a show that sounds like a big party instead of being centered on one dude.
So it is clear that FOX Sports Radio has options. This job will be very attractive. They also have time to make their hire, which means they have a good shot at getting this right.
Whether you loved or hated Travis, it was clear that in the sports talk world, he carved out a pretty specific niche. I don't know if he is a "no one can do what that guy does" kind of talent, but he is certainly a talent with a very distinct presence. That means the audience will have a standard it will use to judge whatever comes next. The people making the decisions at FOX Sports Radio already know this.
Demetri Ravanos is the Assistant Content Director for Barrett Sports Media. He hosts the Chewing Clock and Media Noise podcasts. He occasionally fills in on stations across the Carolinas. Previous stops include WAVH and WZEW in Mobile, AL, WBPT in Birmingham, AL and WBBB, WPTK and WDNC in Raleigh, NC. You can find him on Twitter @DemetriRavanos and reach him by email at DemetriTheGreek@gmail.com.
NBC Must Develop a Real No. 2 NFL Crew for Playoffs
Is the network's only other option Jac Collinsworth and Jason Garrett?
Several years ago, the NFL objected to NBC wanting to employ Mike Tirico as the lead play-by-play voice for its Thursday Night Football broadcasts. The league preferred Al Michaels because he was NBC's No. 1 NFL play-by-play announcer and wanted the TNF telecasts to carry the same prestige as Sunday Night Football.
Following the network's heavily-criticized broadcast of Saturday's Wild Card playoff game between the Los Angeles Chargers and Jacksonville Jaguars, the NFL may want to impose its authority again and insist that a top-tier broadcast team call the action of an important postseason game.
The consensus among fans and media watching Saturday's broadcast was that Michaels and analyst Tony Dungy were surprisingly low-energy for an NFL playoff game, let alone one that became so exciting with Jacksonville rallying from a 27-0 deficit for a 31-30 victory on a last-second field goal.
Such a lackluster broadcast led to questions of whether or not Michaels was now past his prime after a season of calling subpar TNF games for Amazon and what initially appeared to be another snoozer when the Jaguars fell behind by 27 points. Pairing him with Dungy, who was a studio analyst all season, certainly didn't help.
Dungy was as basic as a game analyst could be, typically narrating replays viewers could see for themselves while adding little insight. Worst of all, he demonstrated no enthusiasm for the action, leaving Michaels to fill most of the airtime. The veteran broadcaster showed that he can no longer carry a broadcast by himself. He needs the energy and back-and-forth that Cris Collinsworth or Kirk Herbstreit provide.
So how did NBC get here?
Most football fans know that the network's top broadcast team is Tirico on play-by-play alongside analyst Cris Collinsworth. But they had their own assignment during Super Wild Card Weekend, calling Sunday night's Ravens-Bengals match-up. With the postseason field expanding from 12 to 14 teams, resulting in six games being played on Wild Card weekend, NBC was awarded one of the additional playoff broadcasts.
Thus, another broadcast team was needed for that second Wild Card game. Fortunately, NBC had a renowned play-by-play man already in place. Michaels finished out his final season as SNF's lead voice by calling Super Bowl LVI, part of a powerful one-two combination for NBC Sports coming toward the end of its 2022 Beijing Winter Olympics coverage.
Ending his legendary career with a Super Bowl broadcast would've been a wonderful final note for Michaels. That appeared to be a natural path when Tirico moved from ESPN to NBC in 2016. Network executives admitted that a succession plan was in mind for Tirico to take over SNF eventually. At the time, Michaels also likely thought he would retire by then.
But when confronted with the possibility of retirement, Michaels realized he wasn't interested. He was still enjoying broadcasting the NFL. His skills were still sharp. And perhaps most importantly, he was in demand. Amazon wanted Michaels as the lead voice for its Thursday Night Football broadcasts, bringing instant credibility to a streaming venture that drew some skepticism. ESPN considered him as its Monday Night Football play-by-play man.
As it turned out, ESPN made a bold move for MNF, swiping Fox's No. 1 NFL crew of Joe Buck and Troy Aikman. That left Amazon for Michaels, and the streaming giant paid him a commensurate salary with the top broadcasters in the industry as part of his three-year contract.
Yet Michaels wasn't done with NBC either. After his agreement with Amazon became official, NBC announced that its relationship with Michaels would continue in an "emeritus" role allowing him to broadcast the network's Olympics coverage and that additional Wild Card playoff telecast.
NBC can't have been happy that most of the social media chatter afterward focused on the broadcast, rather than the game result. Especially when the discussion centered on how poorly Michaels and Dungy performed in what turned out to be a thrilling playoff game. That's a pairing that the NFL probably doesn't want to see again.
Michaels will likely call at least one more Wild Card playoff game for NBC since he intends to work on the 2024 Paris Summer Olympics. He's also under contract with Amazon for another two seasons unless he decides to retire before that deal expires. So perhaps the simple solution is keeping Dungy out of the broadcast booth and giving Michaels a better partner.
But can NBC drop in another analyst who hasn't worked with Michaels all season? Anyone would arguably be an improvement over Dungy. Is it at all possible for Herbstreit to be hired on for a one-off playoff broadcast, thus ensuring that the broadcast team will have some on-air familiarity and chemistry?
Otherwise, NBC's only other option may be its Notre Dame broadcast team of Jac Collinsworth and Jason Garrett. (The network tried that last season with Tirico and Drew Brees, only for Brees to wilt under the harsher NFL playoff spotlight.)
The pair also called USFL broadcasts for the network, so at least there would be familiarity rather than trying to figure each other out during a telecast. Yet Collinsworth and Garrett aren't terribly popular with viewers. And as with Brees, that crew will face intense scrutiny with a larger playoff audience.
Unfortunately, NBC appears to be stuck here. Unless the new Big Ten broadcast team of Noah Eagle and Todd Blackledge gets a shot. That might be the best option! Other than Notre Dame or USFL games, where are the other opportunities for NBC to develop a No. 2 NFL broadcast team? No one wants to put Al Michaels through Chris Simms in the broadcast booth, right?
Ian Casselberry is a sports media columnist for BSM. He has previously written and edited for Awful Announcing, The Comeback, Sports Illustrated, Yahoo Sports, MLive, Bleacher Report, and SB Nation. You can find him on Twitter @iancass or reach him by email at iancass@gmail.com.
Al Michaels Has Options But He Has To Make a Choice
"It does all of us in the sports industry well to remember 99% of our audience would gladly trade places with us."
I don't ask much out of game announcers; get excited when appropriate, get the simple information correct, don't get so caught up in your shtick you put yourself above the game. Al Michaels has been doing all those things well for the better part of half a century and few would argue that he's not one of the best to ever do it. That doesn't mean he can't lose his fastball.
Before you read any longer, I am not here to say Al Michaels has lost his fastball. What I am here to say is Michaels has all too often this season seemed upset with and disinterested in the game he is calling. That isn't entirely surprising when you consider some of the Thursday night action he called on Amazon Prime where the average margin of victory was almost nine points per game.
On top of that, the Amazon schedule had a dreadful two week stretch with Colts 12-9 win over the Broncos in Week Five and the Commanders 12-7 win over the Bears the next Thursday. It was in that Broncos-Colts game Michaels asked Herbstreit if a game "can be so bad it is good?" Herbstreit's answer was "No", by the way. It was the full 15 game schedule that Michaels told The Athletic's media critic Richard Deitsch was like trying to sell a used car.
All of that is fine, the inaugural Amazon Prime season was not a smashing success. The streaming giant missed audience projections and will lose advertising revenue because of it. The lackluster schedule did not help that. But Michaels was given a second life; he was the NBC play-by-play announcer for the Saturday Night Wildcard Playoff game between the Chargers and Jaguars. It initially looked like Michaels might be the problem as five first half Jags turnovers had them in a 27-0 hole. But the home team staged a nearly unprecedented comeback for the win.
It was the performance by Michaels and, to a lesser degree, his analyst Tony Dungy that has led to criticism. Criticism might be too soft of a word, Michaels was roundly dragged for his lack of enthusiasm during the comeback and specifically on his call of the Jacksonville game winning field goal. The enthusiasm of the call of the game winner had a mid-3rd quarter of week four feel to it.
Me telling Al Michaels how to do play-by-play of an NFL game would be the equivalent of me telling a physicist how to split an atom. So, this isn't just a Michaels criticism, few things bother me more than hearing a game announcer complain about the length or quality of a game as if he'd rather be anywhere else. It does all of us in the sports industry well to remember 99% of our audience would gladly trade places with us.
How many NFL viewers would sit in the seat Michaels, or any NFL announcer occupies, for free? They'd feel like they won the lottery if they also were getting the money those announcers are getting paid to be there. The guy that works a 12-hour Thursday construction shift just to get home and crack a beer for the NFL game probably doesn't want to hear how tough that game is to announce.
On top of all of that, Michaels was given the gift of one of the wildest NFL Playoff comebacks you'll ever see and, at times, sounded as if he was completely disinterested in being there. Pro tip: the best NFL announcer in those moments is Kevin Harlan (see: Miami at Baltimore from earlier this season. That has nothing to do with my lifelong Dolphins fandom). Michaels' lack of enthusiasm was compounded by the exact opposite from Mike Tirico on the very same network for the Bengals-Ravens Wildcard game Sunday night.
Tirico, like Michaels, has a sterling resume of play-by-play accomplishments. The difference is Tirico sounded like he was having the time of his life on Sunday night.
To be fair, their two styles are different. Michaels has a very old school, Pat Summerall approach. Summerall, Vin Scully and Dick Enberg came along at a time when announcers were far more likely to let the pictures tell the story. More new school guys like Harlan and Tirico approach it differently.
Look, Al Michaels helped us believe in miracles. His place in the Sports Broadcaster's Hall of Fame has long since been cemented. Being a hall of fame inductee doesn't mean your style will forever be accepted by the masses. That leaves you with a few options; you can continue your style and accept or ignore the criticism or you can ride off into the sunset and enjoy the fruits of your decades of labor.
Al Michaels has what we all want; great options. He can choose any of them and be a winner in the game of life. It doesn't matter if he enthusiastically embraces them, or not.
Ryan Brown is a columnist for Barrett Sports Media, and a co-host of the popular sports audio/video show 'The Next Round' formerly known as JOX Roundtable, which previously aired on WJOX in Birmingham. You can find him on Twitter @RyanBrownLive and follow his show @NextRoundLive.
Bernie Kosar Was the Victim of a Policy That Doesn't Work Anymore
"The NFL has bigger fish to fry than Bernie Kosar. Hell, it has more pressing issues in Cleveland alone."
One week ago, Bernie Kosar lost his job on the Browns Radio Network for placing the first legal sports bet in the state of Ohio. Kosar, just like Jets coach Miles Austin weeks earlier and Calvin Ridley last year, violated a league policy that forbids team employees from placing a bet on any NFL game.
The integrity of the games still matters. The belief that what we are all seeing is being fairly contested is what gives those of us that like to have a little vested interest in the outcome the desire to lay our money down in the first place. I get the league's discomfort with a coach on the staff of a team in the middle of the playoff hunt making bets. I get its fear of the message it sends to have players making bets.
Roger Goodell and the 32 team owners are well within their rights to object to men that can potentially control the outcome of a game or postseason seeding doing anything that even appears to jeopardize its fairness. Even perceived impropriety can compromise the league's tremendous value.
But Bernie Kosar doesn't have that kind of influence on the outcome of a game. He is just a broadcaster and not even a game analyst. He is part of studio coverage.
I am far from the first to point this out, but in 2023, the NFL has three official sports betting partners. Just last week, it approved the first ever in-stadium sportsbook, which Fanatics is set to open inside of FedEx Field. If the NFL is comfortable enough with the reality that its fans like to bet to make those things a reality, then Kosar losing his gig is absurd. It is the result of nothing other than "well, that's the way we've always done it" thinking.
Maybe Kosar was terrible on the radio and the team was looking for a reason to move on. I don't live in Cleveland and I am not a Browns fan, so I have no idea.
How many times have we heard that NFL owners hired Goodell to "protect the shield"? I'm not even really sure what it means or when it applies anymore. If I had a vested interest in the public perception of the league, I know that I would want someone to do the PR math on this situation.
Bernie Kosar isn't an addict that can't watch a game without the high of winning or the emotional distress of losing everything at stake, at least not as far as we know. This was a bet made through an advertising partner, to benefit charity. He even said on his podcast this week that the purpose of making the bet was to generate some money for former players in need of help.
This is like Disney threatening daycare centers with lawsuits for painting Mickey Mouse on a classroom wall. The NFL has bigger fish to fry than Bernie Kosar. Hell, it has more pressing issues in Cleveland alone.
Surely you have seen Garrett Bush's impassioned rant on the Ultimate Cleveland Sports Show about the obstacles facing Damar Hamlin because of how many hoops the NFL makes former players jump through in order to get some kind of pension.
On January 2, we were all united in our concern for a guy that hadn't even completed his second full NFL season. We didn't know if he was going to live, but if he did, we all knew that the NFL had done everything it needed to in order to protect itself from ever having to pay a dime for his medical care. Less than a week later, Bernie Kosar was fired for what amounted to a charity stunt that was meant to raise money and attention to very similar issues.
At both the league level and the team level, there was incompetence that lead to a man unnecessarily losing a gig and to the Browns and the NFL looking horribly out of touch with reality.
Are we acknowledging that people gamble or not? Are we acknowledging there are responsible ways to bet on football and are interested in generating revenue off of it or not? Because it doesn't seem to me that the same league that just gave the thumbs up to open a sportsbook inside of a stadium is really that concerned with people that cannot affect the outcome of games betting on those games.
Has the NFL come out and said that it is going to cover every medical bill for everyone that has ever played the game? We know that this is a brutal game that leaves a physical and physiological impact on the men that played it. Why would we make it harder for someone that knows that pain to help others do something about it?
I feel awful for Bernie Kosar. Whether he needs the money or not, it is embarassing to be at the center of a controversy like this, particularly because in the NFL in 2023, there is no reason for a controversy like this to exist.
Demetri Ravanos is the Assistant Content Director for Barrett Sports Media. He hosts the Chewing Clock and Media Noise podcasts. He occasionally fills in on stations across the Carolinas. Previous stops include WAVH and WZEW in Mobile, AL, WBPT in Birmingham, AL and WBBB, WPTK and WDNC in Raleigh, NC. You can find him on Twitter @DemetriRavanos and reach him by email at DemetriTheGreek@gmail.com.